Natural Products Consulting Institute Announces Seminars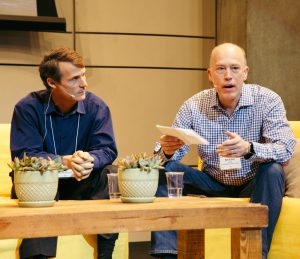 The Natural Products Consulting Institute announces two great seminars and networking events in San Francisco – "Becoming a More Effective Sales Manager" (April 25-26) and "Financing Your Consumer Products Company (April 27)
Comprehensive seminars featuring speakers from: UNFI, Presence Marketing, SPINS, 2X Consumer Product Growth Partners, VMG Partners, Finn Capital Partners, Sonoma Brands, Eighteen94/Touchdown Ventures, and an all-star cast to be held April 25-27, 2017 at Nixon Peabody LLP in San Francisco, CA.
Sales topics include: Working with distributors and brokers, navigating Whole Foods, managing trade spend and deductions, eCommerce, Canada, implementing case pack changes and price increases, developing a food service strategy, developing a thoughtful bottoms up sales plan, selling into corporate campuses like Google, Apple and Facebook, UNFI Next and others.
Financing topics include: determining financing needs, structuring deals, understanding term sheets, issues and trade-offs pertaining to friends and family rounds, angels, debt, and venture capital. Also covered are key areas such as expected presentation materials, working with investment bankers, building company value, valuation methodologies, exit strategies and more.
The separate seminars will be led by Bob Burke, John Maggiore and Michael Burgmaier. Bob Burke is co-author of The Natural Products Field Manual, and The Sales Manager's Handbook. Bob is a consultant in the natural and specialty products industry and former VP of Sales and Corporate Development at Stonyfield Farm. John Maggiore, leading broker and consultant and former Natural Category Manager, Stop & Shop Michael Burgmaier is an investment banker (Whipstich Capital), and former consultant (Royal River Associates) and former venture capital investor (CEI Community Ventures) in the food & beverage/ Healthy Living sectors.
Valued sponsors of the event are: Ignite Sales Management, Opal Group, Airline Emporium, Upgrade Partners, Whole Planet Jobs, Whipstich Capital, Fairfield Partners, Bright Design, IDB Bank, Nixon Peabody, Ignite Sales Management, Force Brands, Anchin, and Nutrition Capital Network.
Complimentary networking cocktail receptions on Tuesday and Thursday after the seminars.
For more information, please visit:
https://www.naturalconsulting.com/seminars-calendar/2017/7/12/becoming-a-more-effective-sales-manager-in-the-natural-and-specialty-channel
https://www.naturalconsulting.com/seminars-calendar/2017/7/14/financing-your-consumer-product-company-natural-organic-specialty-retail-premium
You are also welcome to call 978-975-9902 or email: Bob@NaturalConsulting.com.
About Natural Products Consulting Institute
The Natural Products Consulting Institute was founded in 1998 to provide consulting services, industry resource guides and educational programs for companies bringing natural, organic and specialty products to market. We develop effective sales and marketing plans, assist with budgeting and planning, pricing and programs, building distribution, appointing broker networks, building organizations, assisting with financing and helping to execute strategies for growth.