Teatulia Tea Garden Becomes First Fair Trade Certified Farm in Bangladesh
DENVER, CO– Teatulia Organic Teas' tea garden in Northern Bangladesh, Kazi & Kazi Tea Estate Limited (KKTE), was recently awarded Fair Trade certification. KKTE was – and still is – the first and only certified organic tea garden in Bangladesh and is now the first Fair Trade Certified tea garden in the region.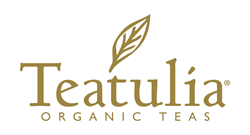 Through Fair Trade certification, Teatulia's tea garden joins a network that benefits more than 1.2 million farming families in 70 developing countries around the world. To become Fair Trade Certified, KKTE met rigorous standards to prove they promote safe and healthy working conditions, act as stewards of the environment, and enable communities to improve their economic conditions.
"Since its inception in 2000, our tea garden has practiced most things Fair Trade stands for," explained Teatulia Organic Teas' Co-founder and CEO, Linda Appel Lipsius. "The garden produces high quality tea using sustainable practices that have regenerated the ecosystem while directly improving lives in our local Bangladeshi community."
Teatulia's KKTE tea garden was established as an enterprise to give local Bangladeshi people a living wage while protecting and rehabilitating the environment. The tea garden employs more than 700 workers and supports 1,700+ community members through its farming cooperative, the Kazi Shahid Foundation. The co-op teaches organic farming, allowing members to feed their families and strengthen their socio-economic condition by earning a profit on their crops. The co-op's education programs have improved literacy rates by 50% or more and graduated more than 370 of its members. The co-op also supports a cattle-lending program where members are loaned dairy cows in exchange for cow dung used as compost for the tea garden. The innovative dairy program has increased both monthly milk production and monthly incomes by 300%.
About Teatulia Organic Teas
Teatulia sources its teas and herbs directly from its own USDA-certified organic garden in Northern Bangladesh, Kazi & Kazi Tea Estate Limited (KKTE), and other like-minded gardens. The teas are cultivated using only natural farming methods, and garden-direct sourcing means the teas don't sit in long-term warehouse storage or wait around to be blended by a third party. This results in great-tasting teas that are better for the land, its people and the environment. Teatulia's farming cooperative, the Kazi Shahid Foundation, has created innovative education, health, and cattle-lending programs for the people working in the garden and surrounding areas. All sales of Teatulia Organic Teas contribute to the cooperative's mission, helping to better the lives of men, women and children in the community while rebuilding the local ecosystem. Teatulia's commitment to sustainability extends to its packaging, using stringless, tagless tea bags and 100% compostable, recyclable materials. Teatulia is mindful of how its actions impact worldwide communities and actively supports ethical organizations like the Whole Planet Foundation, Rainforest Alliance, and B Corporation. Teatulia's award-winning hot and iced teas can be found across the country at fine-dining and fast-casual restaurants, colleges and universities, hotels, and specialty food and grocery stores. For more information about Teatulia's foodservice offerings, visit http://www.teatulia.com or call 1.888.860.3233. Like Teatulia on Facebook and follow us on Google+.
About Fair Trade USA
Fair Trade USA, a nonprofit 501(c)3 organization, is the leading third-party certifier of Fair Trade products in the United States. Fair Trade USA audits and certifies transactions between U.S. companies and their international suppliers to guarantee that the farmers and workers producing Fair Trade Certified goods are paid fair prices and wages, work in safe conditions, protect the environment and receive community development funds to empower and uplift their communities. Fair Trade USA educates consumers, brings new manufacturers and retailers into the Fair Trade system, and provides farmers with tools, training and resources to thrive as international businesspeople.