Cup4Cup Announces Non-GMO Verification for Three Baking Mix Products
YOUNTVILLE, CA., March 7th, 2016— Cup4Cup proudly announced that three of it's products—including the top-selling Pancake and Waffle Mix—have received non-GMO status, via the Non-GMO Project Verified program. In addition to the non-GMO verification, the Pancake and Waffle Mix is now dairy free, with an improved formula that gives the final product better taste and texture. These steps are part of the company's goal to make all of their products GMO-free as well as free of the top eight allergens.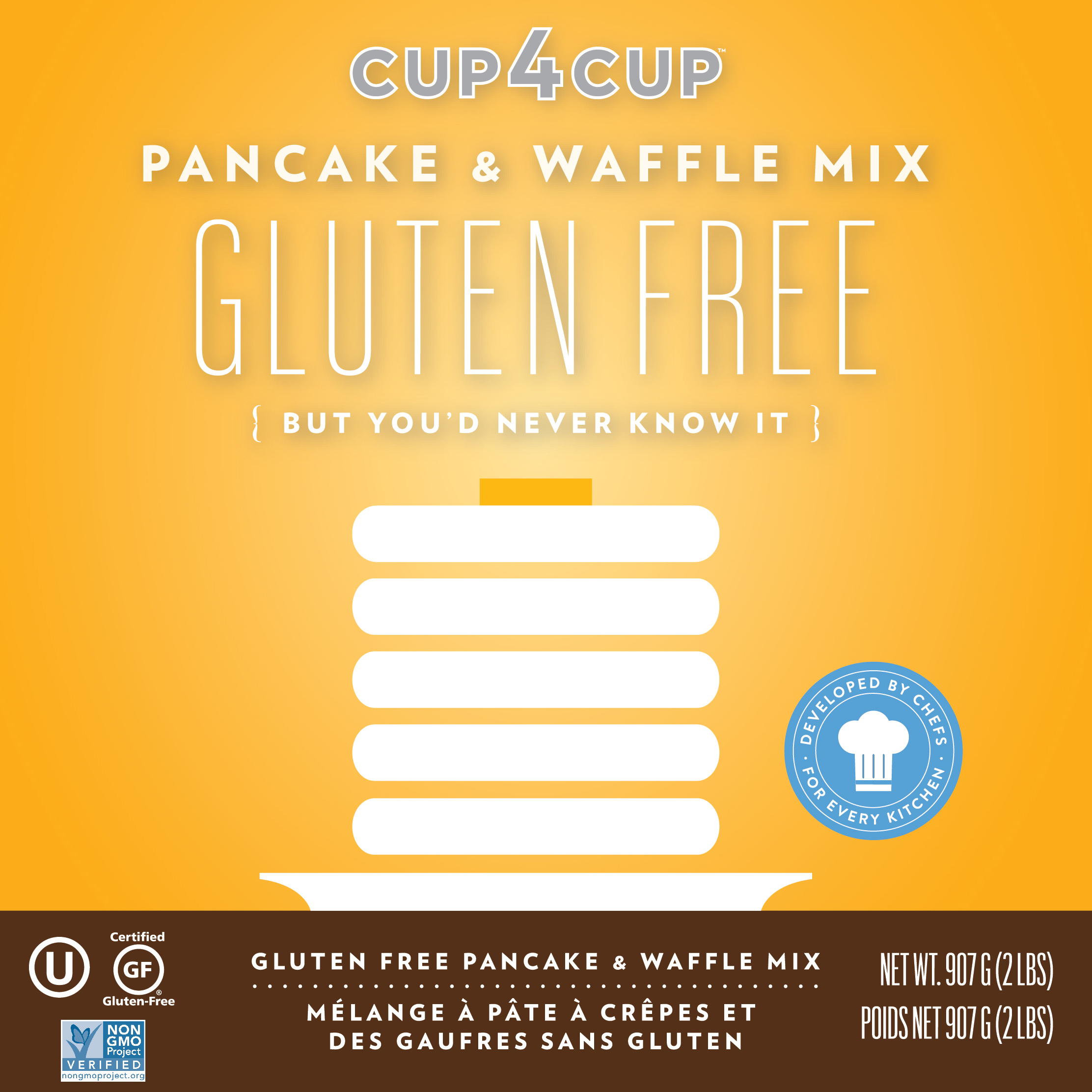 "Sourcing non-GMO ingredients for our products has always been a company priority," said Brett Lanford, Chief Operating Officer of Cup4Cup, "We're pleased to receive verification of our mixes from the non-GMO Project and will continue to strive to have all of our products approved by the end of the year."
In addition to the Pancake and Waffle Mix, the other Cup4Cup mixes that received Non-GMO Project Verification are the the Chocolate Brownie Mix and the Vanilla Cake Mix. These mixes join the company's nutrient-dense Wholesome Flour, which was verified by the Non-GMO Project in 2014. This announcement is another key step, in an ongoing process, through which the company intends to achieve Non-GMO Project Verification for all of its flour and baking mixes.
ABOUT CUP4CUP:  Founded in 2010, Cup4Cupä is a premium, gluten free baking company. Developed by chefs in Thomas Keller's acclaimed restaurant, The French Laundry, Cup4Cup's Multipurpose Flour was the first one to one flour on the market. The company offers an assortment of gluten free flours and baking mixes that are 100 percent gluten-free, non-GMO and produced in a dedicated, Celiac Support Association-certified gluten-free facility. Products are available in over 4,000 natural, conventional and gourmet stores nationwide. Find us online at www.cup4cup.com.
Like what you're reading?
Subscribe to BevNET+NOSH Today
Subscribe today and get access to the leading industry resources in the food &amp beverage industries. News, trends, industry data, expert analysis and much more.
Access all of these benefits:
Unlimited access to all content on BevNET.com and NOSH.com
Exclusive access to hundreds of educational videos
Watch subscriber-only live programs such as Office Hours