Overview
Simple Mills is a rapidly-growing Chicago-based company on the forefront of the clean food movement, transforming center store grocery aisles with products made from simple, whole food, nutrient dense ingredients. In the company's short four-year history, Simple Mills has become the #1 bestselling natural baking mix, the #1 bestselling natural cracker, and the #2 bestselling natural cookie. Distributed in 12,000+ grocery stores nationally from Whole Foods to Target and Meijer, the brand has also earned broad recognition ranging from a Chicago Innovation Award and a "Fab Five" rating on Instacart as one of the top trending food products in 2017, to product awards from Good Housekeeping, Prevention, Self, Clean Eating, Delicious Living, Paleo Magazine, Yoga Journal and more. In addition, company founder and CEO Katlin Smith has been recognized in the Forbes 30 Under 30, Inc. 30 Under 30, and Progressive Grocer Top Woman in Grocery competitions. The company's mission is to provide simple, wholesome, convenient foods that taste great; eliminate processed, artificial, GMO, high-carbohydrate, nutrition-empty ingredients; and both support and encourage healthy eating habits. It's that Simple.
---
Frosting
Almond flour Mix
almond flour crackers
Cookies
Request Access to Edit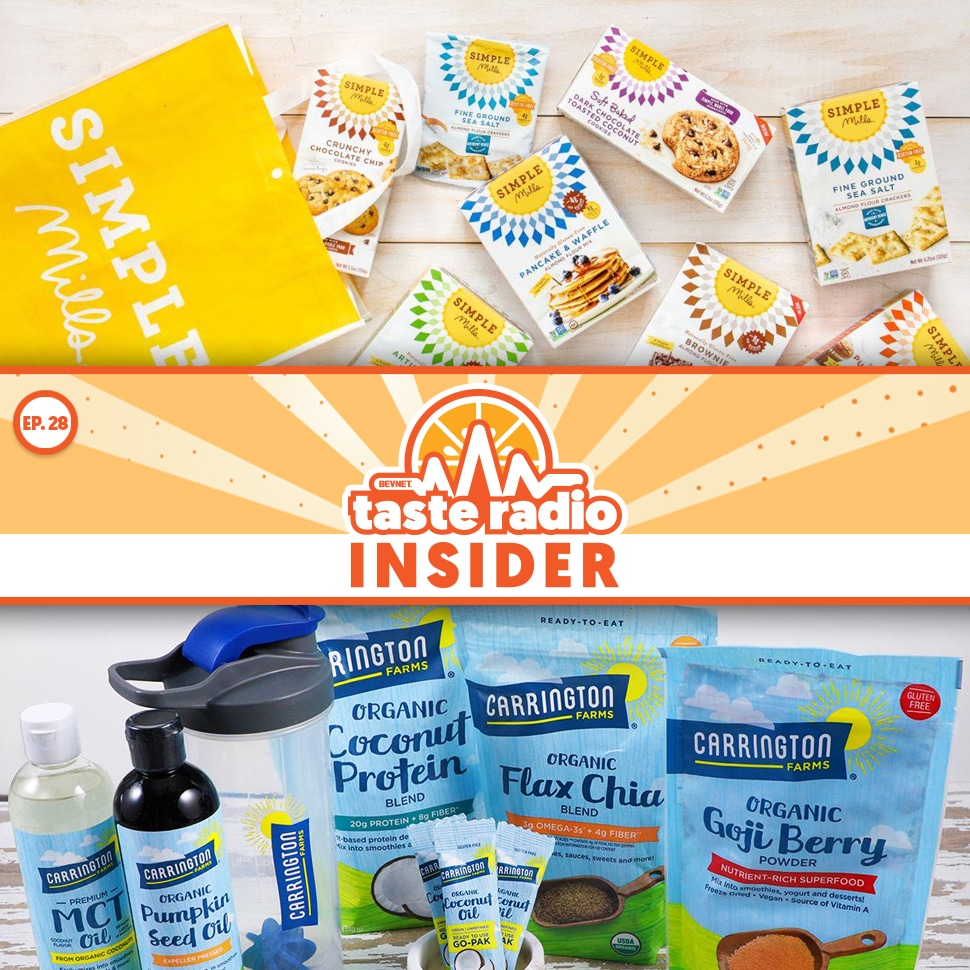 In this episode, we examine brand-building and retail strategies for center store grocery in interviews with the founders of two category-leading brands: Katlin Smith, the founder and CEO of fast-growing baking mix and snack brand Simple Mills, and David Eben, the founder of Carrington Farms, a brand of organic seeds, grains and oils.
Brownies may be the ultimate comfort food (who can forget the pleasures of after-school brownies and milk?), but clean-food versions that taste like the ones mom used to make have been MIA.
The perfect gluten-free, nut-free, clean-eating cracker has just gotten even better, thanks to a new hexagonal shape that helps Simple Mills Sprouted Seed Crackers resist breakage in the box.
Submit News