Overview
Serving you a delicious range of better-for-you snacks: #popchips, #nutterpuffs & #yespeaspopchips!
Product Lineup
No products have been entered for this brand.
Request Access to Edit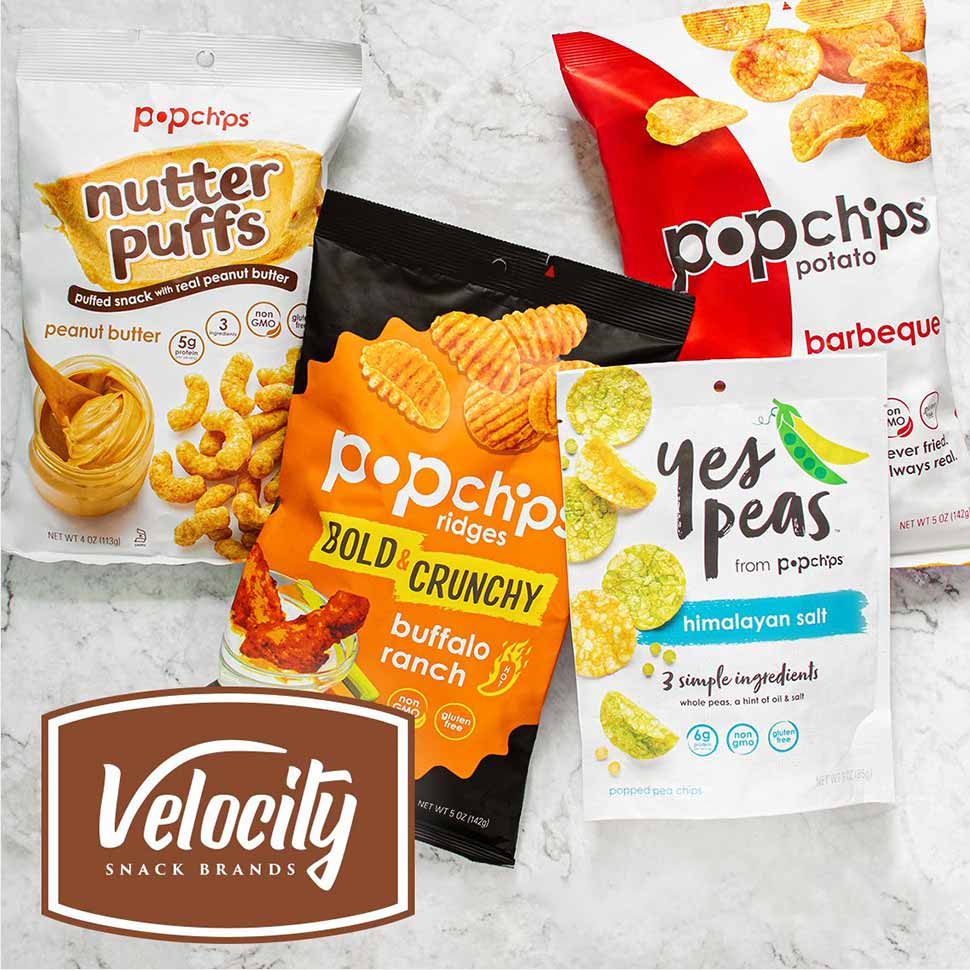 Leading food and beverage fund VMG is moving from investor to operator with the launch of a new corporate entity that will acquire, run, and create snack brands. Velocity Snack Brands (VSB) kicks off today with the acquisition of salty snack brand Popchips; the company will be led by Amit Pandhi, the former CEO of frozen treat brand Arctic Zero.
Submit News
No retailers or e-commerce options have been specified for this brand