Overview
The finest ice creams. Made from scratch. Since 1949. We are a tribe of food people. A winemaker and a chef, obsessed with quality and fanatical when it comes to this unique product we churn out. The third generation stewards of the legendary Old Dairy, in downtown, Santa Barbara, we make our ice creams the same way McC's has for almost 70 years - from scratch - using California Central Coast milk and cream and the finest local, sustainable and organic, raw ingredients, sourced from many of the same partner farms, artisans and purveyors we've worked with for decades. And nothing else. No stabilizers, fillers or additives. Of any kind. Ever. The result? A perfect balance of pure flavor, smooth and consistent texture and incredible creaminess. McC's. The countries original, artisan ice cream.
---
Fine Ice Cream Pints
Request Access to Edit
Building on its reputation for making the finest ice creams, 70+ year-old, family owned and operated McConnell's is introducing the creamiest, most indulgent plant-based frozen dessert you've ever tasted with the debut of their new, Dairy-Free Frozen Dessert line. 
This summer, McConnell's Fine Ice Creams, the family-run dairy and one of the most iconic ice cream companies, is celebrating 70 years!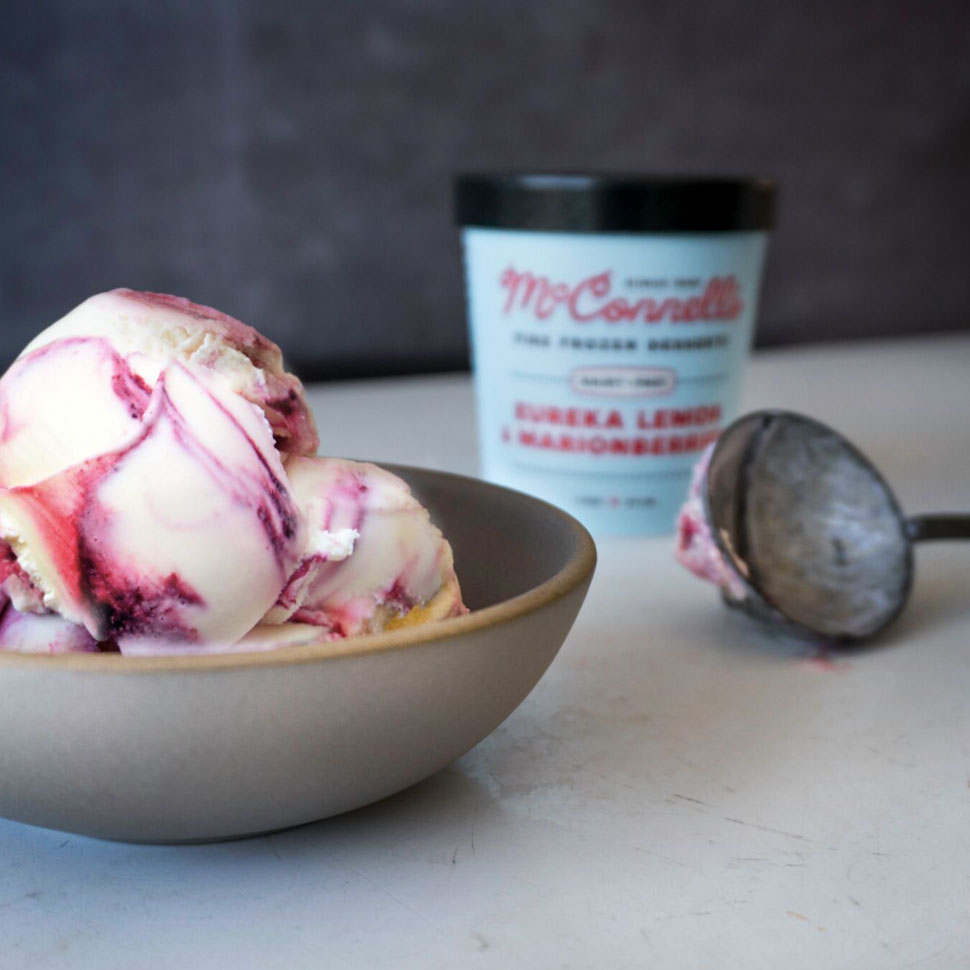 This month McConnell's launched a line of dairy-free "ice cream" made from a proprietary blend of micronized pea protein.
Submit News
No retailers or e-commerce options have been specified for this brand