Overview
Supplement your healthy lifestyle with bone broth from http://kettleandfire.com We are driven by a passion for health. It is through this passion that we make the most nutritious and delicious bone broth possible. We have a saying here at Kettle & Fire: killer bones = killer broth. We only use bones from grass-fed organic cows. The good stuff we put in, is the good stuff you get to put in your body. We want people to get the many health benefits of bone broths without having the hassle of making their own. This is our goal and always will be our goal. Get healthy and add bone broths to your daily eating habits at kettleandfire.com!
---
Bone Broth
Soup
Request Access to Edit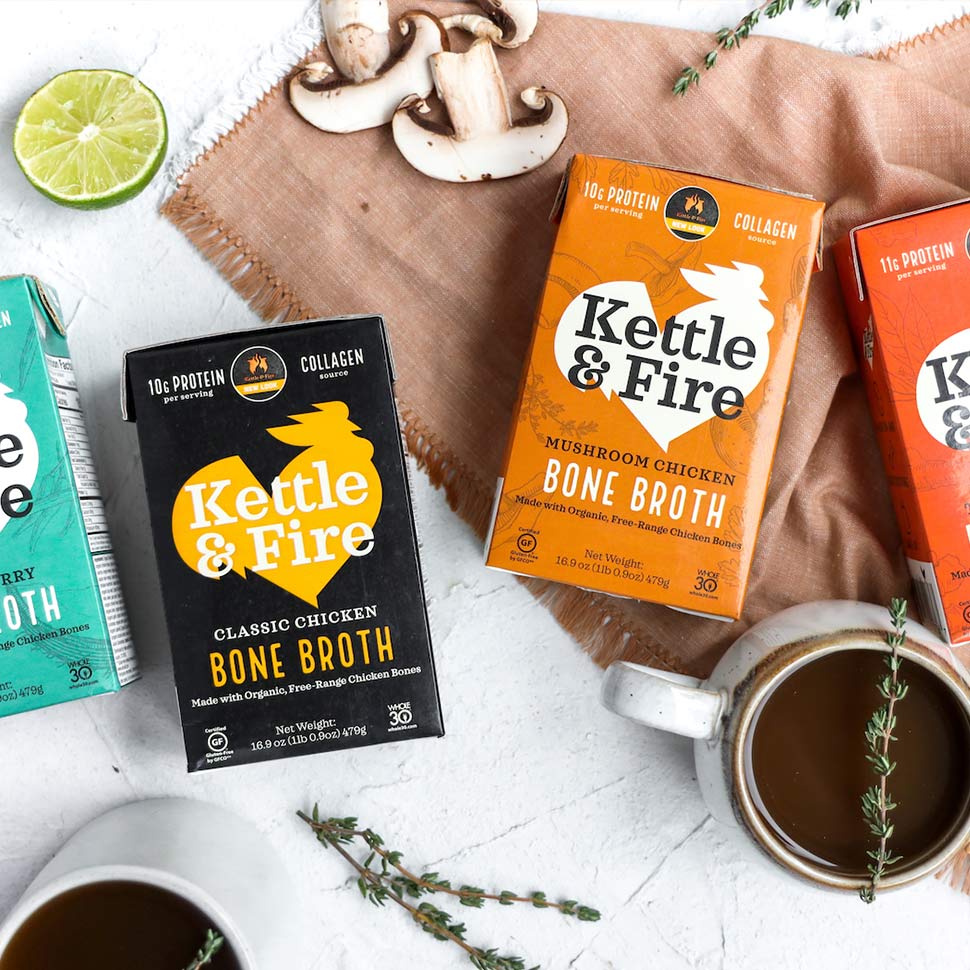 With limited time to connect with consumers on shelf, brands need to stand out visually and tell their stories in just a matter of seconds. These recent rebrands, several of which debuted at the Winter Fancy Food Show this week, show how companies are looking to sleek, eye-catching designs to not only pop on shelf — but keep consumers hungry for more.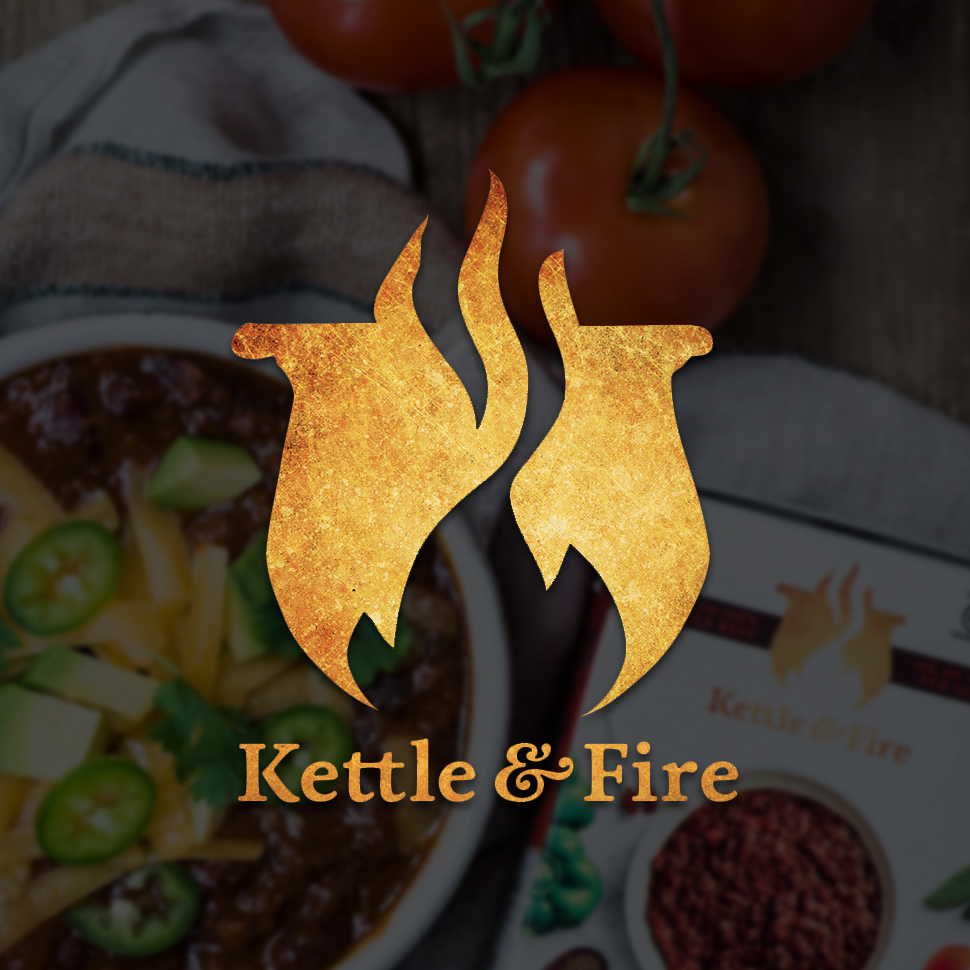 The interest in bone broth brand Kettle & Fire has reached a boil. The line of shelf stable broths and soups has received an additional $8 million, less than two months after announcing a previous $8 million round of funding in August.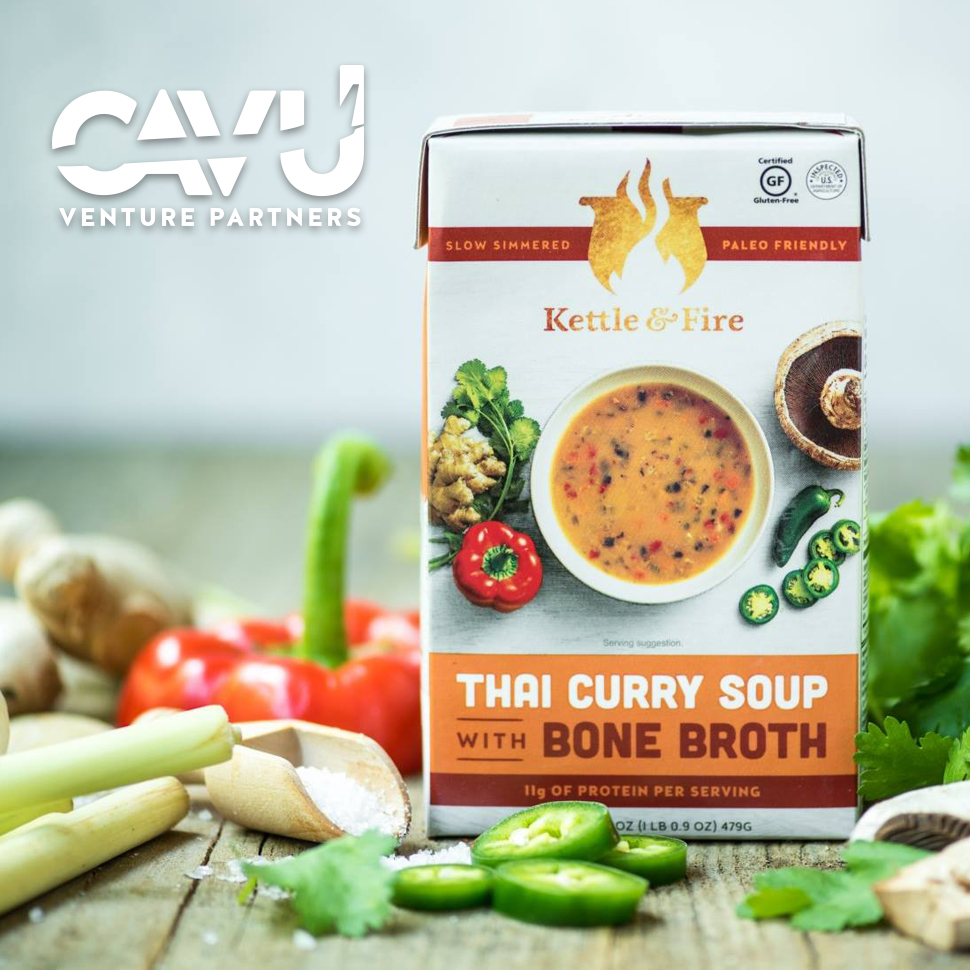 Can bone broth be the next kombucha? Investment group CAVU Venture Partners thinks so. The fund announced today an $8 million series A investment in upstart bone broth brand, Kettle and Fire.
Submit News
No retailers or e-commerce options have been specified for this brand