Overview
Kalahari Snacks was started after the adventure of a lifetime – where best friends traveled to South Africa to race a total of 175 miles in an Ironman and Ultra Marathon, all within 6 days. Upon arrival, our South African teammate introduced us to his homeland's unofficial national treasure, Biltong. Biltong is crafted by air-drying beef in a blend of simple spices, and we describe the texture and taste as a blend of dry aged beef, jerky and prosciutto. The crafting process makes the biltong much more tender than jerky with double the protein content (32g per bag) and 0 grams of sugar! Our newest snack, Kalahari Crisps, pushes the boundaries of everything we've come to expect from traditional chips. With 20g of protein, 0g carbs, and 0g sugar, Kalahari Crisps air-dried beef chips are the perfect snack for mindful munching. Crisps elevate the experience, and can be enjoyed in countless ways — on the trail or after a workout, dipped in guac during your movie night, or as a road trip snack the whole family will love. We've stuck to our promise of simple ingredients so you'll never waste a single bite of life!
---
Biltong
Beef Chips
Request Access to Edit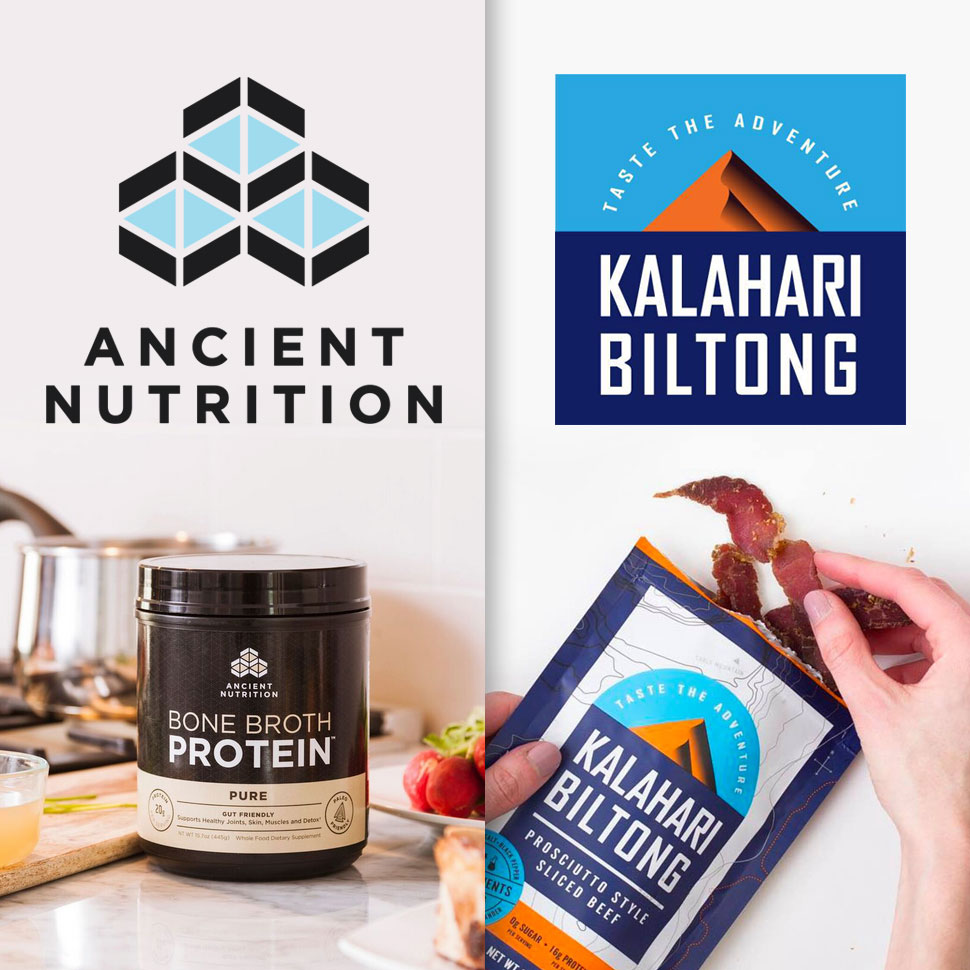 This week two emerging brands — Kalahari Biltong and Ancient Nutrition — announced the appointment of new CEOs. At both companies, the executives will assume the role from founders that previously held the position.
Submit News
Retailers
Wegmans
Find Kalahari Biltong at Wegmans!
Publix
Find Kalahari Biltong at Publix!
Sprouts Farmers Market
Find Kalahari Biltong AND Crisps at Sprouts Farmers Market
Online/E-Commerce
Buy all our snacks directly from our website!
Find Biltong and Crisps on Amazon!