Overview
At FlapJacked, we make foods you love with protein you need. Our pancakes, muffins and smoothies are all fortified with whey protein isolate and pea protein to fuel your body and keep you feeling full. Each product is bursting with flavor while boasting 20 grams of protein and under 220 calories per serving. Simply add water/milk and prepare to make fresh, delicious, and healthy products.
---
Mighty Muffin w/ probiotics
Protein Smoothie Packs
Baking Mix
Protein Pancakes Mix
Request Access to Edit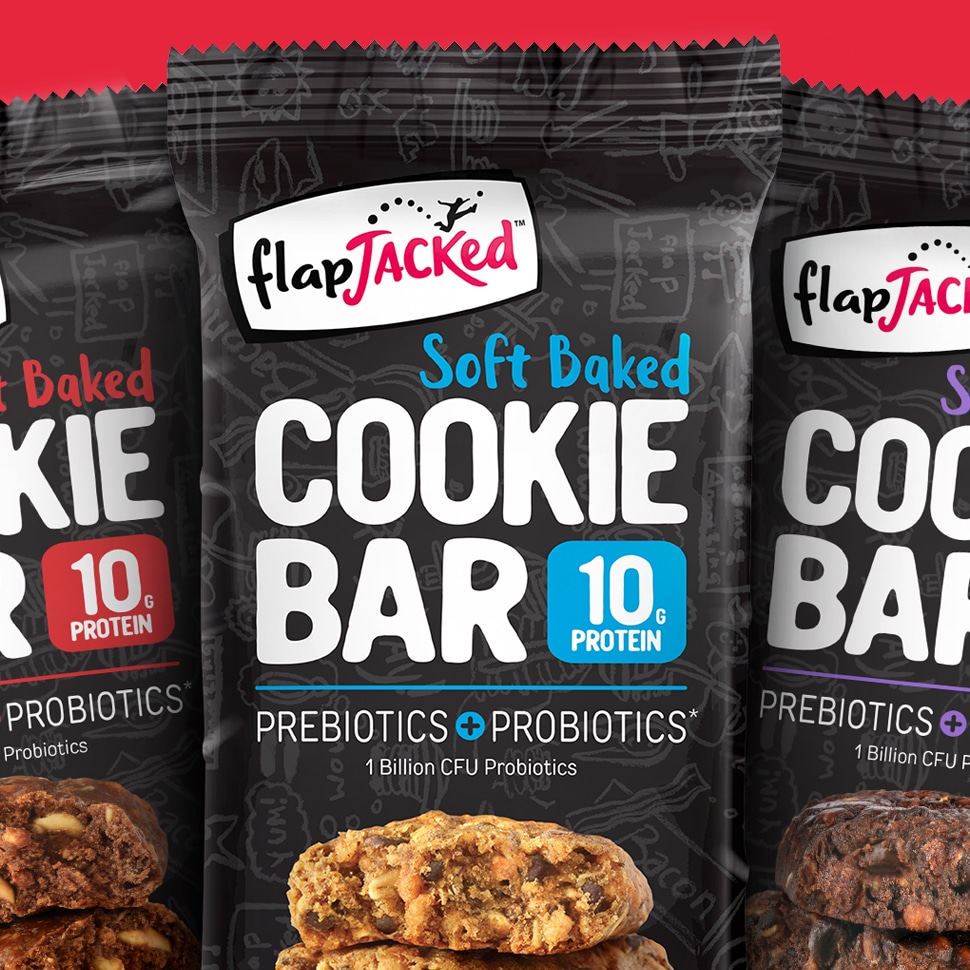 For a better-for-you food brand to have a chance to keep up with on-the-go families, it needs to move with them. Leaning in to the growing "grab-and-go" mindset, FlapJacked, known for its protein baking mixes and mug muffins, has launched cookie bars, its first ready-to-eat product.
It's raining distribution deals this spring. From natural gum exclusives to protein muffin expansions, here's your latest in natural food distribution news.
Submit News