Overview
IT'S A GLUTEN-FREE BOY MEETS GIRL KIND OF STORY. It's a love story that could rival any modern-day rom-com. Gluten-free boy (Ian) meets girl (Samantha), and while this generation might look to Netflix to pass the time, Ian and Samantha spent their weekends' meeting in Ian's mom's kitchen, baking treats well into the late hours of the night. As a result, they created an incredibly decadent cookie out of the best ingredients the local grocery store could stock. Knowing they had something special on their hands, Ian and Samantha wrapped up a few batches and headed to a nearby farmers market. The cookies sold out, and now Ian, Samantha, and the team at Emmy's spend their days sending cookies all over the world. They named their company Emmy's, as a nod to Ian's mom who still lets them monopolize her kitchen in exchange for a tray of treats. Emmy's is a homegrown, family-oriented company, committed to spreading the good word about healthy snacking as well as social and environmental responsibility. Emmy's B Corp Certification also shows the company's strong passion for using business as a force for good. Examples of this can be seen in the organic and non-GMO ingredients Emmy's sources, the way they give back to their community and other causes and the way they treat all people involved with their business. Emmy's products are made in a wind and solar-powered building and much attention is placed on reducing their carbon footprint. Sit back and kick your feet up. Emmy's is meant to be enjoyed.
---
Macaroons
Coconut Cookies
Coconut Bites
Request Access to Edit
Emmy's Organics, maker of deliciously clean organic coconut cookies, is pleased to announce the launch of its new Chocolate Covered Cookie Bite line.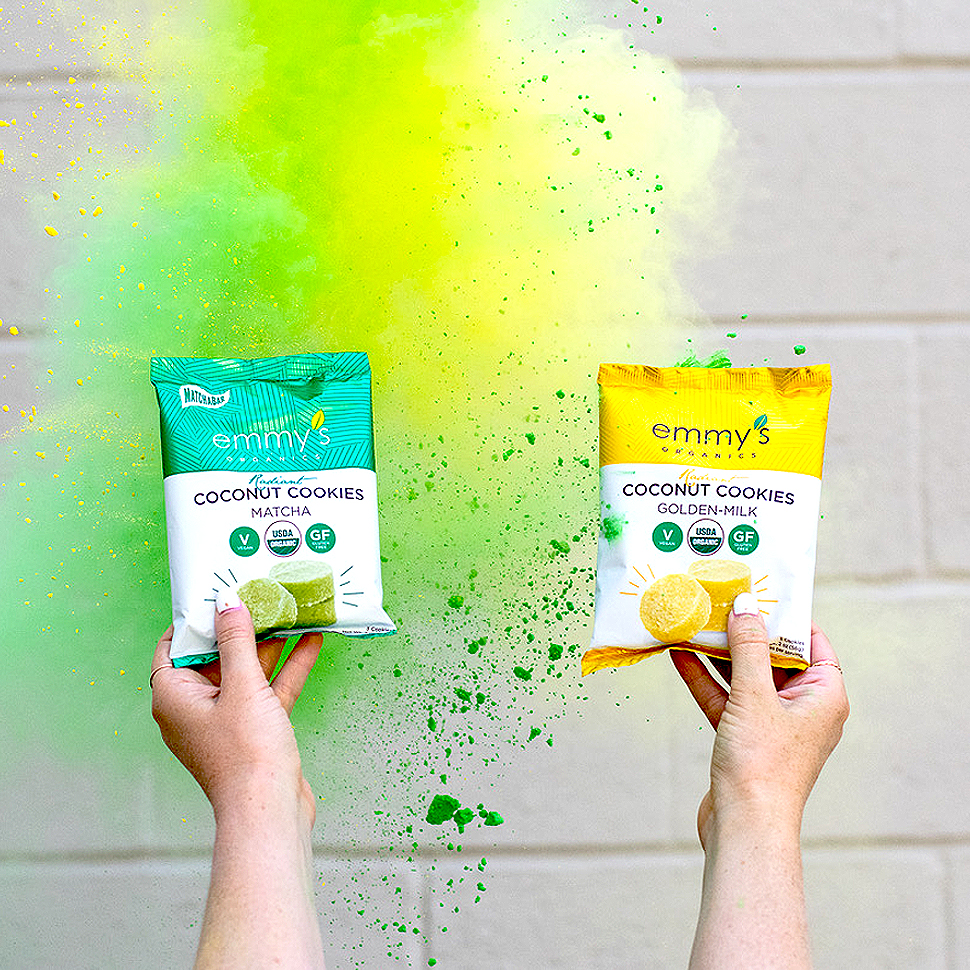 Last week Emmy's launched a new line of Radiant cookies, which embrace "ancient" ingredients with more unconventional flavor profiles. The line came about as a result of the company's growth in e-commerce sales.
Emmy's Organic is also pleased to welcome Bill Kelly as its new Chief Executive Officer and Gian Khalsa as Vice President of Sales.
Submit News
No retailers or e-commerce options have been specified for this brand