Overview
Based in Solana Beach, Ca., Earnest Eats uses whole food ingredients that provide exceptional nutrition and extraordinary flavor. Crafted with the goodness of organic oats, premium almond butter, nuts, seeds and fruits, our foods supply the protein, fiber and omega 3s the body uses to power itself efficiently. No spray-on vitamins or protein powders to bulk up the nutritional label: just simple, delicious food.
---
Hot & Fit Cereal
Earnest Eats Superfood Hot Cereals are made with Superfood Grains – Whole Oats, Quinoa & Amaranth – plus fruits nuts and seeds like almonds, blueberries, chia seeds, cranberries, and cocoa. Just add hot water, for an added powerhouse of protein, fiber and nutrition on-the-go so you can take on the day.
Energized Hot Cereal
Whether you're hitting the trails or at the office, most of us are looking for an energy edge, especially in the morning. That's why we created these hot cereals to give you outrageous nourishment from ingredients chosen to power up your day: Coffee Fruit: antioxidants + natural caffeine Coconut Oil: high quality fuel Slow Release Carbs: superfood grains (quinoa + whole oats + amaranth) Made with Integrity: 97% organic, non-gmo in process, vegan & wheat-free. Now get out there and kick some…
Detoxifying Hot Cereal
We believe that whole, organic grains, nuts seeds, herbs and spices provide the necessary calories, fiber, fat and nourishment to power and satisfy you, supporting your body's natural detoxification processes: Support – Globe artichoke, Green Tea, Cinnamon, Ginger and Dandelion Root chosen to aid digestion and healthy liver function. Eliminate – 8 grams of soluble and insoluble fiber from superfood grains, nuts and seeds to help your body's natural processes so you can feel light & energized. Elevate – Clean organic ingredients, free from wheat, added sugar, dairy and soy plus balanced nutrition to help your body hum.
Baked Whole Food Bars
TASTY, CHEWY AND TOTALLY UNCOMPLICATED. No spray-on vitamins or protein powders. No corn, peanut or soy oils. No ingredient lists with long compound words. We make our bars with whole nuts, fruits, seeds and grains, and rich roasted almond butter. We bake them in small batches in real ovens for a soft cookie-like texture. And we do all of this so that you can eat a bar carefree, and enjoy every last bite.
High Performance Breakfast
Protein + Probiotic Oatmeal will unleash your inner boss with a mega amount of grass-fed whey protein + probiotic cultures that enhance protein utilization. We've paired our superfood oatmeal with protein and probiotics to enhance the symbiotic relationship between these 2 powerhouses. The 15+ grams of protein and 1 billion cfu probiotics work together to improve gut health and aid in better protein digestion to bring out the champion in all of us.
Request Access to Edit
Earnest Eats, creator of superfood breakfasts and snacks, has launched a new line of Snacking Avocados, a uniquely light and crispy clean-ingredient snack made with slices of real avocado that are freeze-dried and simply seasoned with sea salt and spices.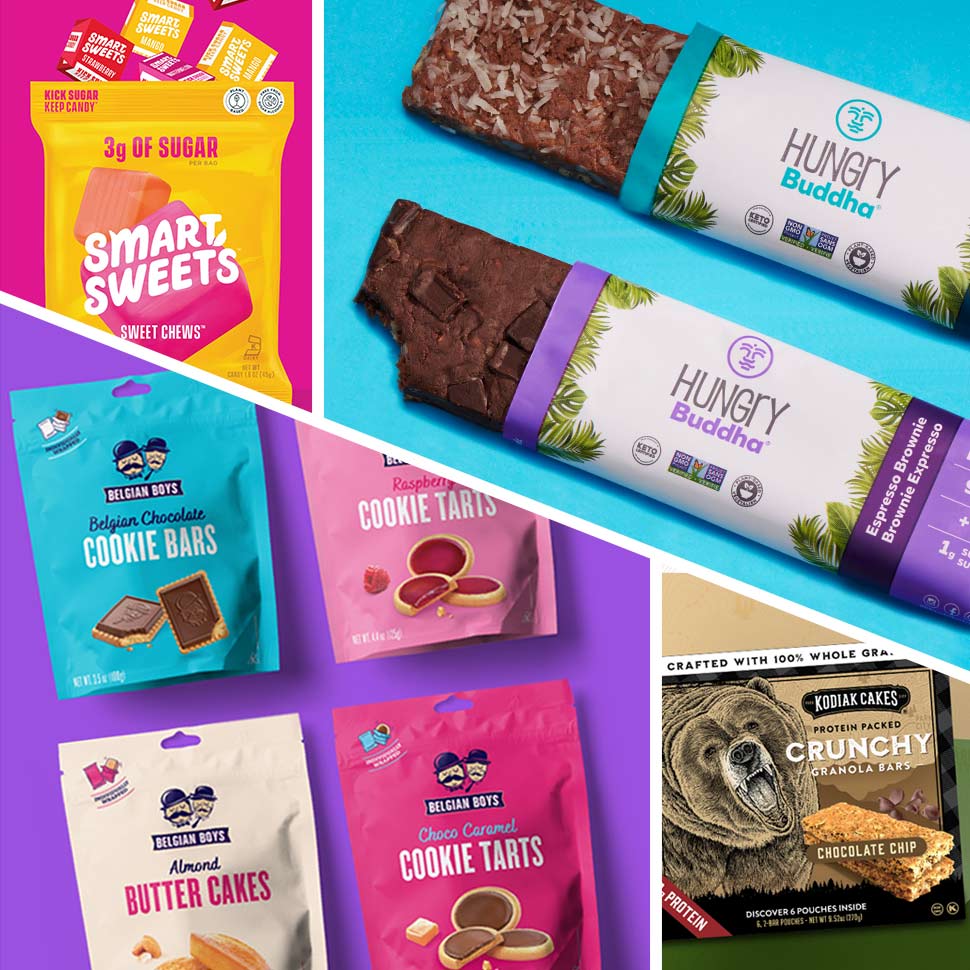 Category enhancement and reinvention often comes into view through product innovations scheduled to be seen at Expo West. Here's a look at the latest products that companies plan to use to redefine sweeter snacks options, across bars, cookies and confection.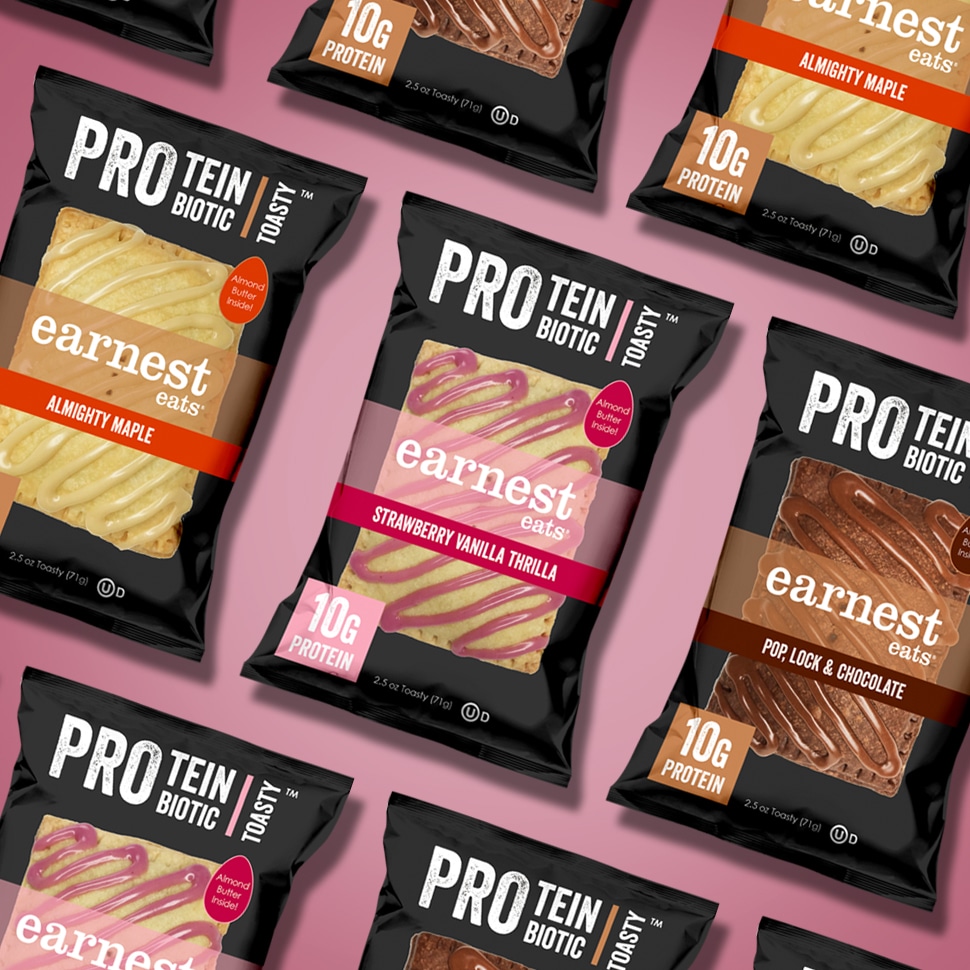 Despite consumers' insistence that they want to eat healthier, classics like Kellogg's Pop-Tarts have remained popular. Earnest Eats is hoping to offer consumers a better-for-you take on the classic with the launch of Toasties, a breakfast pastry that it believes can bring health benefits to the category.
Submit News
No retailers or e-commerce options have been specified for this brand