Overview
Copper Cow Coffee is the brainchild of Vietnamese-American Debbie Wei Mullin. Our dedication to the environment, and the coffee that you consume on a daily basis (let's be real) stems from a few things: namely Debbie's love for Vietnamese coffee and culture, and her background in sustainability work. Put that all together, and you've got us — quality-obsessed, eco-friendly, and proud to be part of the 2% (and growing) of women-owned companies with venture funding. These days you'll find us working tirelessly towards Debbie's dream of making Vietnamese coffee a household product, all while sipping a healthy number of lattes in our cozy Los Angeles office.
---
Pour Over Set
Uncategorized
Request Access to Edit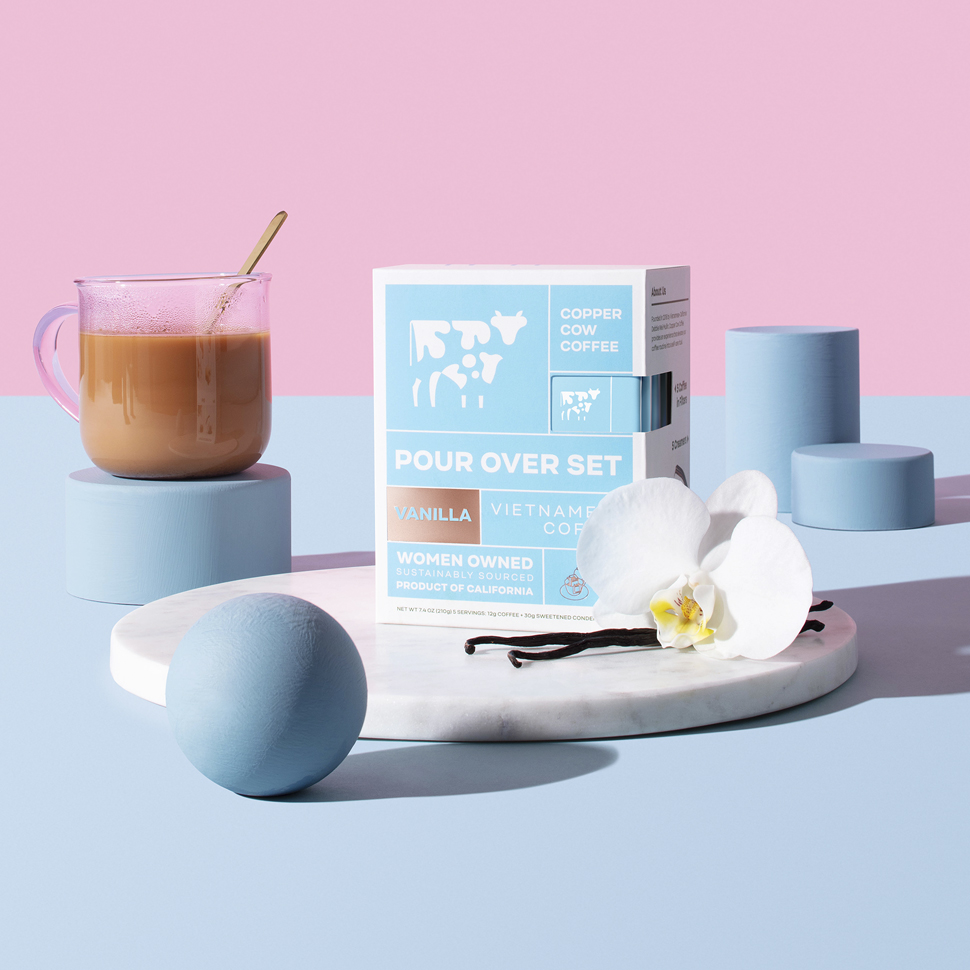 Pour-over kit maker Copper Cow announced yesterday that it had closed an additional $8.5 million in funding. The capital will go towards helping the brand launch new online exclusive products, expand its presence in brick and mortar retailers and continue to build out a sustainable supply chain in Vietnam.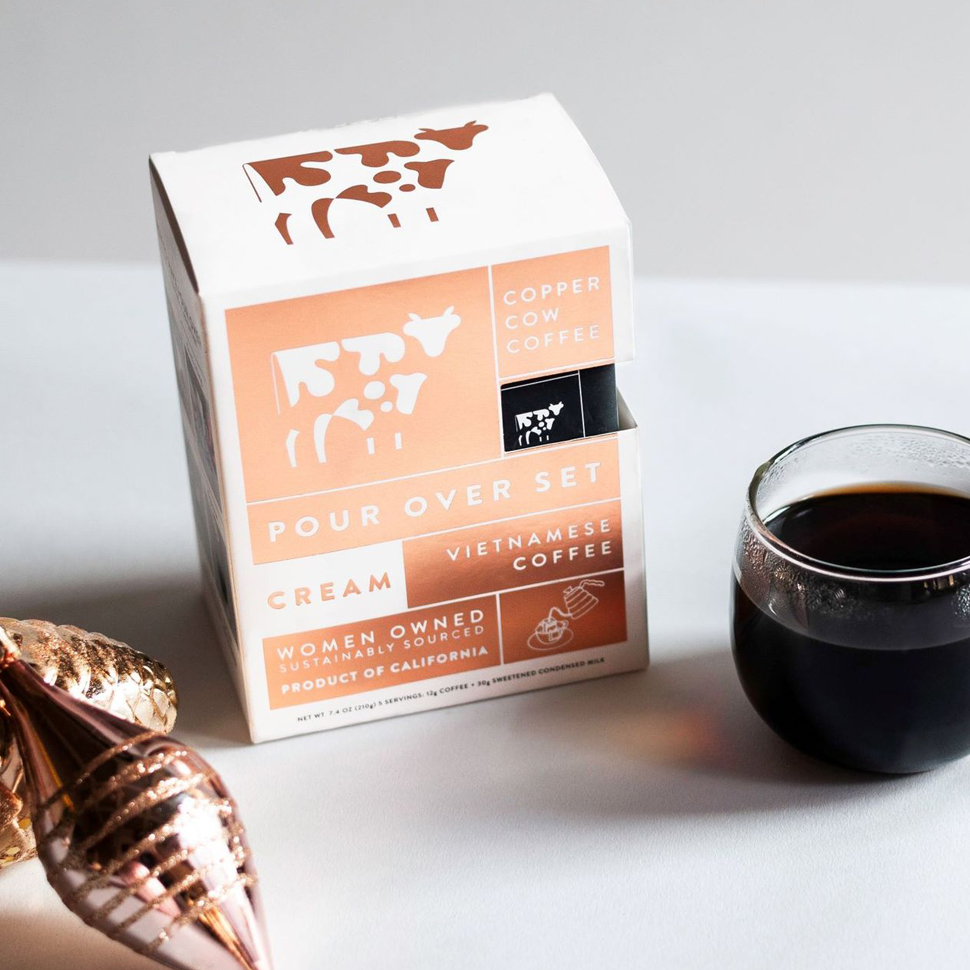 Vietnamese-inspired coffee brand Copper Cow Coffee today announced the close of a $2 million round of funding today. The round was led by Silverton Partners, which contributed half of the capital, with CRCM Ventures, Montage Ventures and Social Starts also taking part.
Submit News
No retailers or e-commerce options have been specified for this brand