Overview
We could weave a long-winded and elaborate tale about the origin of our brand but the story is simple really: at Chocxo we've only ever wanted to do one thing—make great chocolate. As chocolatiers, we've spent years spanning multiple generations seeking out the foundation of great chocolate, developing recipes using unique, fine flavor cocoa beans that are naturally nutty, fruity, and less bitter than more traditional beans. Less bitterness means less need for additional sugar—no overcompensation, no need to mask its terrific natural flavor. In the pursuit of superior chocolate, we found ourselves creating something that was actually better for you. It wasn't a mission to make chocolate healthy, it was more the need to strip it down and return it to what it always should've been. We know that premium chocolate should be more about what you can have and less about what you shouldn't. So, we made the conscious choice to use only as much natural sugar as was needed to underscore our chocolate's already delightful taste, without any artificial sweeteners or "natural flavor enhancers". Is our chocolate healthy? Sure is. Is it organic? Uh huh. Keto-friendly with less sugar than you'd expect? Yup. But none of that was ever our focus (even if we're pretty happy that it turned out that way). Great chocolate should never come with guilt, and healthier chocolate should never come with an asterisk. That smile on your face right now, that's the smile that only truly great chocolate can bring. So go ahead, treat yourself, better.
Request Access to Edit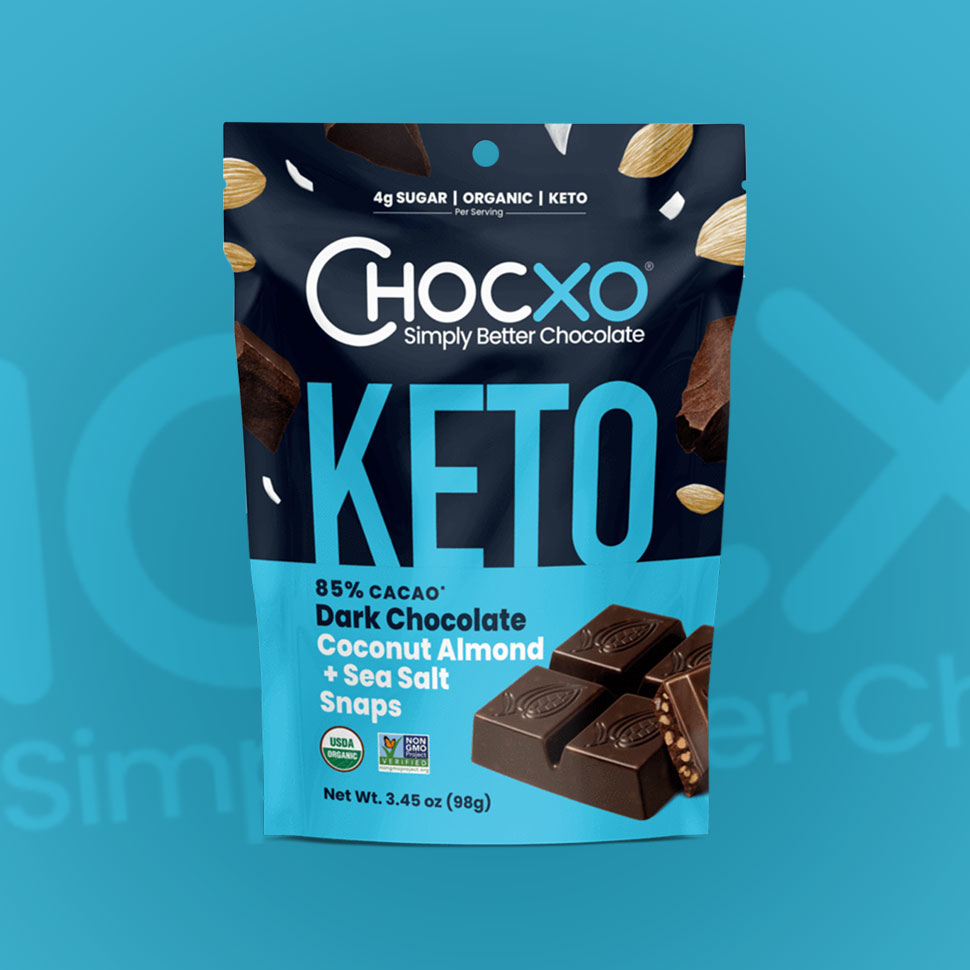 Confectionary brand ChocXO is launching new packaging that executives hope can marry its roots in the keto community with a more premium positioning.
Submit News
Online/E-Commerce
Buy all your favourite ChocXO Products from our website