Overview
Gluten Free • Grain Free Frozen Pastas, Pizzas, and Cookie Doughs. Buy now, Cappellos.com. Founded in 2011 by friends Stacey Marcellus and Benjamin Frohlichstein, the inspiration for Cappello's was born out of Stacey and Ben's desire to create a totally unique food company, to be the best at what they do, and to legitimize their penchant for asking strangers to taste their pasta. http://cappellos.com/pages/about-us
---
Pizza
Pasta
Cookie Dough
Request Access to Edit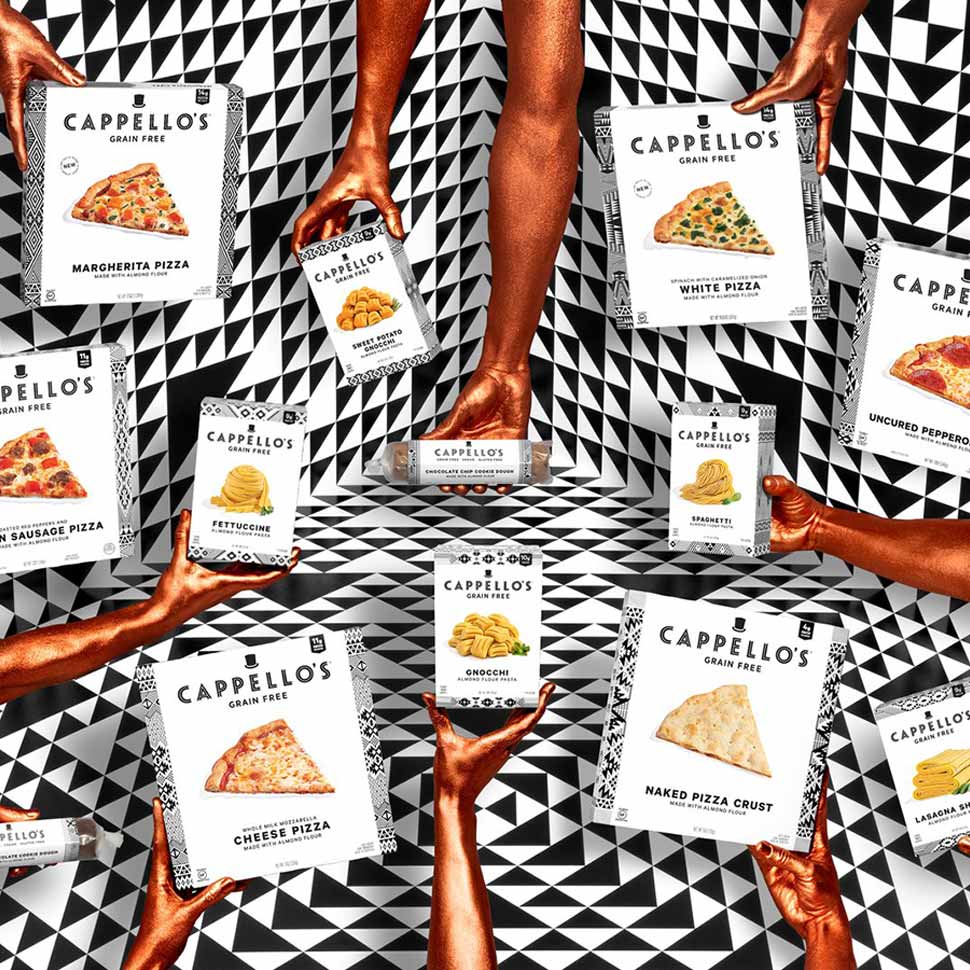 The term "frozen-fresh" may seem incongruous, but that's exactly what frozen food brand Cappello's sees as the future of food. The brand, which sells grain-free pizzas, cookie dough and pastas, announced today that it had closed a round of funding to help it reach new consumers and expand its presence in retail channels and product formats.
Cappello's, the makers of grain-free, frozen-fresh foods, is bringing their marquee line of nutrient-dense almond flour crust pizzas to retailers nationwide including Whole Foods Market and various natural grocers this Spring.
Cappello's, maker of grain-free, frozen-fresh, paleo-friendly foods, has announced seven new SKUs of nutritionally relevant, delightfully delicious products to the brand's extensive and admired family.
Submit News
No retailers or e-commerce options have been specified for this brand