Pulses
Enjoy Life Foods, the leading brand in the Free-From category, today announced the addition of two new globally-inspired flavors to its allergy-friendly line of Plentils® chips.
This week Project NOSH takes a dive into data, looking at new research conducted by Nielsen, Harris Poll and FONA International to examine the sales potential of pulse-based products, indulgent treats and the yogurt category.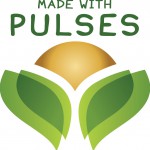 If there's one trend that's become, shall we say, the heartbeat of new food products in 2016, it's the pulse. To help further grow the pulse-based products market, several agricultural organizations have banded together to create two new consumer facing pulse seals. The seals, which will appear globally, were officially announced during the past week's Institute of Food Technologists' trade show in Chicago.