Fermented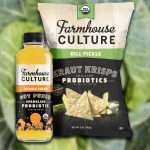 To surge ahead of the competition and grow its presence on shelves, gut health and probiotic-focused brand Farmhouse Culture announced Wednesday both a Series D round of funding and the rollout of a new line of beverages.
Cleveland Kraut is excited to announce the launch of their seventh flavor at the Natural Products Expo East Convention Sep 22-24. The new flavor, Cabbage & Cukes, is a traditional-style kraut with a tasty twist: real fermented pickle medallions.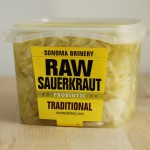 There's something bubbling up in grocery store aisles. Fermented foods are growing — both in popularity with the American consumer as well as in the variety of products offered. At this year's IFT Show, Innova Research detailed why this trend is on the rise and at the summer Fancy Food Show, Project NOSH spoke with some of the brands in the category.