Cleveland Kraut to Unveil New Flavor at Expo East
CLEVELAND, Ohio. (September 19, 2016) – Cleveland Kraut is excited to announce the launch of their seventh flavor at the Natural Products Expo East Convention Sep 22-24. The new flavor, Cabbage & Cukes, is a traditional-style kraut with a tasty twist: real fermented pickle medallions. To create this variety, the fermentation barrels for Cabbage & Cukes are packed with cucumber medallions that ferment alongside locally sourced cabbage at the production facility in Cleveland. The result is even crunchier sauerkraut with a varied texture perfect for burgers, salads, sandwiches, dogs and more.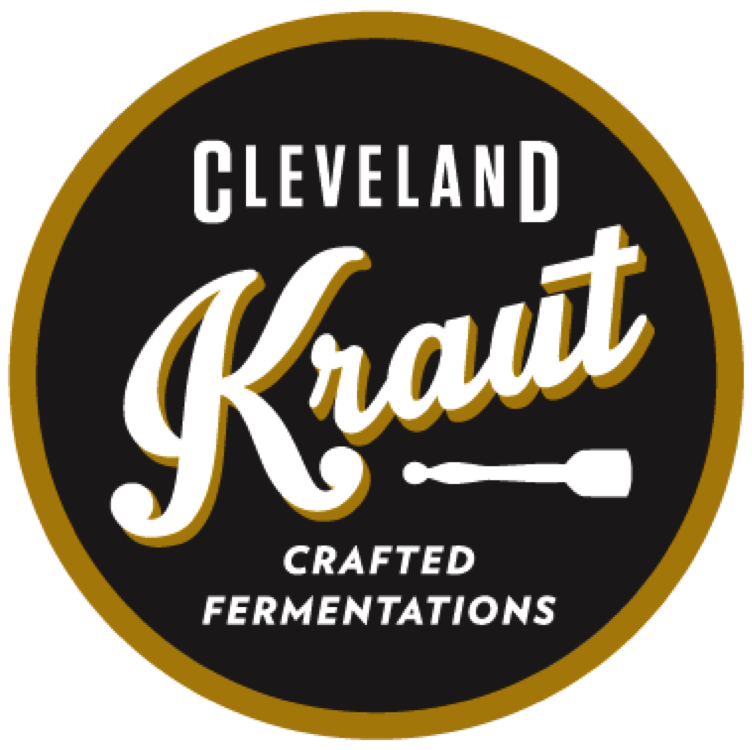 Cleveland Kraut produces raw, fermented sauerkraut that's fresh, crunchy, and probiotic-rich. Along with Cabbage & Cukes, Cleveland Kraut will be exhibiting the full product line: Classic Caraway, Whiskey Dill, Roasted Garlic, Beet Red, Curry Kraut, and the world famous spicy Gnar Gnar.
"We are excited to continue to push the envelope for fermented foods by introducing flavors that bring new fans into the segment," said CMO Mac Anderson. "We pride ourselves on giving our loyal customers the highest quality healthy ferments with vibrant flavors and crunch. Much like a craft brewery, we'd like to continue bringing excitingly delicious ferments to the market for each season."
Staying true to their mission, Cleveland Kraut sources local and non-GMO ingredients and adds no sugars or artificial flavors. Most importantly, Cleveland Kraut "never pasteurizes their ferments." That means the kraut is packed with probiotics and prebiotics as well as Vitamins A, C, and K. Cleveland Kraut is "committed to continuing to popularize fermented foods," which have been linked to brain health, weight loss, muscle growth, and improved immune support.
Cleveland Kraut will be located at Natural Products Expo East booth 8115 at the Baltimore Convention Center, September 22-24.
About Cleveland Kraut: Cleveland Kraut, Inc. is a natural food brand focused on crafting the highest-quality fermented foods. The company, which launched it's retail line only 1 year ago, is growing at a rapid pace due to the product quality and consumer-friendly branding. The products can currently be found in stores from New York to Chicago. For more information, please visit www.clevelandkraut.com or @clekraut on Twitter, Instagram, or Facebook.