Build Your Business Skills At Project NOSH Boot Camp
On Nov. 2, hundreds of brands, investors and suppliers and service providers will gather at the Skirball Center in Los Angeles to discuss the natural and better-for-you food industry. But the day before on Nov. 1, a limited number of brands will take part in a special Boot Camp event for early stage brands.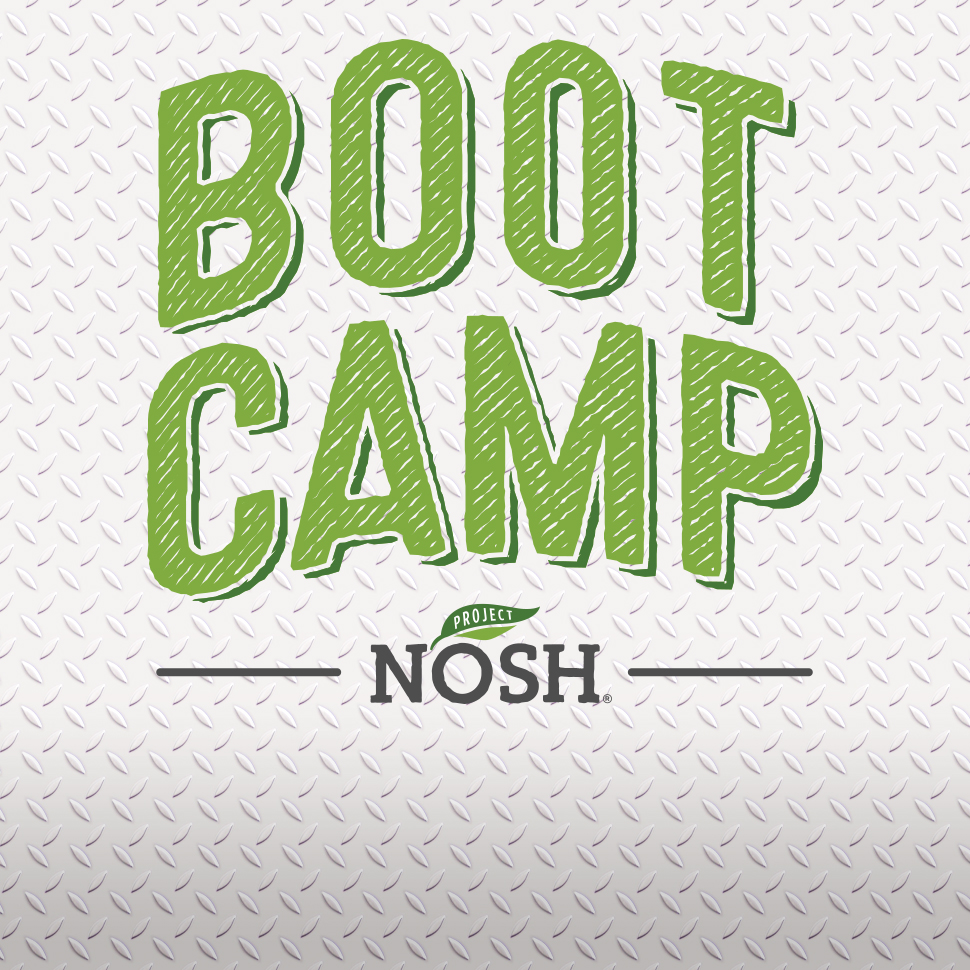 Held at the Marriott Marina Del Rey, and included in the price of NOSH L.A. conference attendance, the bootcamp will give food companies a fast and comprehensive look at the challenges they will face as they come to market and attempt to grow.
The Project NOSH Boot Camp's final agenda has been released with a pair of new speakers:
opening the session will be Errol Schweizer, a strategic advisor and consultant and the former Executive Global Grocery Coordinator of Whole Foods Market. Schweizer will participate in a candid discussion about how brands can prepare for and succeed in the natural channel.
Closing the show will be Brad Barnhorn, an investor, board member, and advisor to many food and beverage companies, including Health Warrior, Krave (since sold), Chameleon Coffee and Rhythm Superfoods. A former entrepreneur, Barnhorn will give attendees a look at the early fundraising concepts that all food brands must know as they start to engage the investment community.
Previously announced speakers Greg Fleishman, Founder of Purely Righteous Brands, and Jenna Smith, Managing Partner of Smith Design will touch upon product design "best practices" and educate attendees about the importance of brand and brand identity.
On the tactical side, consumer product company attorney and thought-leader Noah Hagey, Managing Partner of Braun Hagey & Borden, will cover the legal issues startups should be aware of to limit risk and regulatory intervention, while Bob Burke, Founder of Natural Products Consulting Group, will give an introduction to sales strategy.
Boot Camp will be followed by an hour-long networking session with speakers and additional subject matter experts drawn from the worlds of finance, distribution, sales, formulation and other disciplines key to growing an entrepreneurial food brand. Like all of Boot Camp, this session is free for Project NOSH L.A. guests to attend, but is closed to all but registered Boot Camp attendees, so make sure you sign up for this special half-day session.
Register Now for Bootcamp >>
Register Now for Project NOSH LA >>
Spaces for Project NOSH L.A. and Boot Camp are limited, but available; contact Jon Landis for more information. Some sponsorship is still available and can be arranged by contacting John McKenna.
About Project NOSH: Project NOSH covers the world of entrepreneurial packaged food companies and services that are expanding rapidly due to interest in Natural, Organic, Sustainable and Healthy (NOSH) products and businesses. The growth of these kinds of products has created an ecosystem of entrepreneurs, consumers, suppliers, employees, distributors, retailers, investors, regulators, and service providers: The goal of Project NOSH is to become the leading source of informed, comprehensive coverage and context in regard to this growing community of businesses and the larger trends affecting it, both internally and externally. Project NOSH is a publication of BevNET.com, Inc.
About Boot Camp: The Project NOSH Boot Camp is part of the BevNET organization's commitment to help develop the next generation of new food and beverage entrepreneurs, one supported by an online educational video subscription service and offerings on BevNET.com, ProjectNOSH.com and Brewbound.com.