Evol, Sir Kensington's, Rhythm Superfoods Founders Highlight Initial Project NOSH Brooklyn Lineup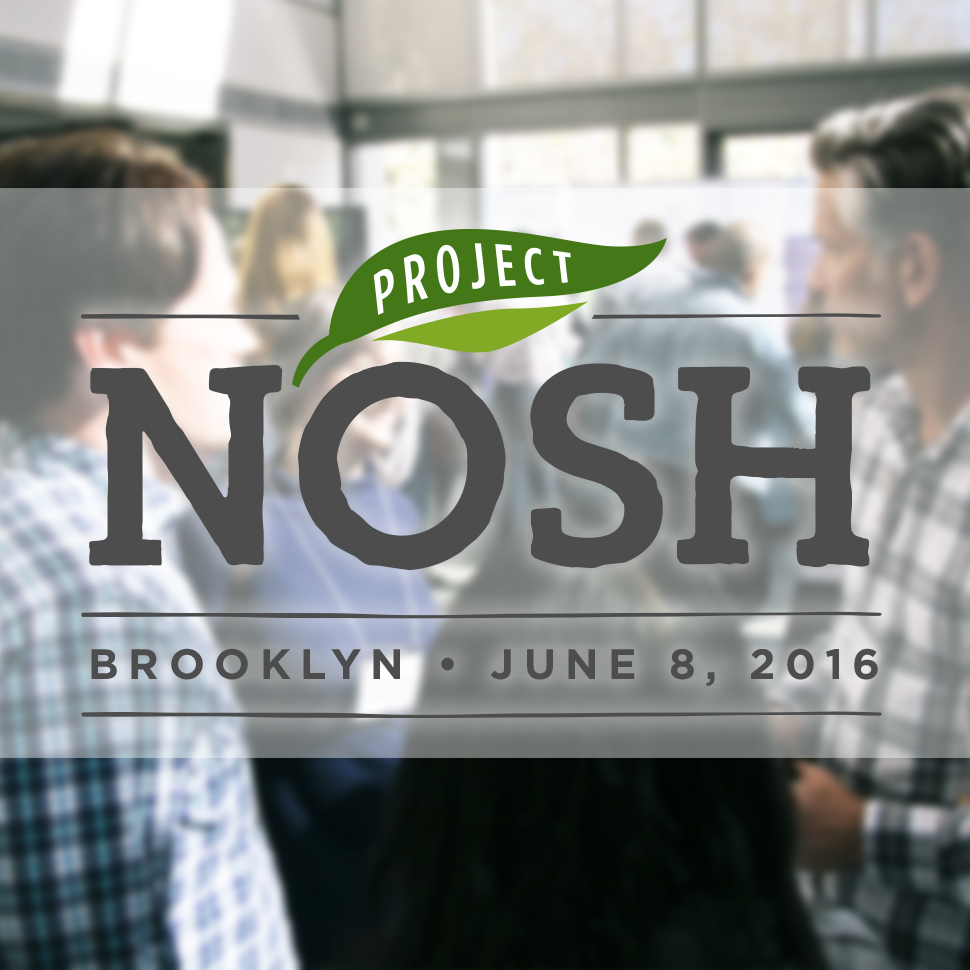 We're thrilled to announce our first flight of speakers for Project NOSH in Brooklyn, which will take place at the Liberty Warehouse in Red Hook on June 8.
Drawing from a deep field of entrepreneurs, investors, retailers, and more, these speakers are excited to illuminate, educate, and inspire the universe of emerging healthy food companies that Project NOSH serves.
From brilliant innovators like Evol co-founder Phil Anson to entrepreneur-turned-investor Mark Rampolla to ace CPG company attorney Nick Giannuzzi, we've looked to curate an initial lineup that we think expresses the mission of Project NOSH's live events: to present ideas about strategy and growth that will help our audience of innovative, industry-changing brands thrive in the years to come, while providing a collegial, supportive atmosphere that brings together the new food community.
So here are just some of the great people we have who will be speaking or appearing on panels.
Phil Anson, Founder, Evol; Interim General Manager, Boulder Brands Group
Mark Ramadan, CEO, Sir Kensington's
Scott Jensen, CEO, Rhythm Superfoods
Mark Rampolla, Founder, ZICO and managing director, Powerplant Ventures
Amit Pandhi, CEO, Arctic Zero
Kara Rubin, Former Senior Regional Director of Whole Foods Northeast Region
Nick Giannuzzi, Founder, The Giannuzzi Group
Rick Field, Founder/CEO, Rick's Picks
And these are just the start! We'll be announcing more speakers in the near future, and we're always working hard to provide the best possible format to impart knowledge and grow community over the course of the day. We respect the time and effort it takes to build and grow Natural, Organic, Sustainable, Healthy food companies — the knowledge that you're investing a day with us means we'll be inspired to pay you back with several immediately usable ideas and strategic adjustments that can help your company succeed.
Project NOSH Brooklyn is still accepting sponsors and the Project NOSH team looks forward to welcoming attendees.
There's still time to register at our early-bird rate until April 29, 2016. Reserve your spot online now. Or, for any questions about attending, or to discuss sponsorship, please contact Jon Landis.
About Project NOSH Brooklyn
Project NOSH Brooklyn, a one-day strategy and networking conference, puts the goals, needs, challenges and concerns of emerging food brands in the spotlight. Bringing together an all-star roster of speakers and panelists, the conference features case-based presentations, interviews, and moderated discussions to provide immediately usable insights to help Natural, Organic, Sustainable and Healthy food brands grow and succeed. Key issues to be discussed by industry members and other experts include topics like branding, marketing, sales growth, investment, emerging retail channels, applying innovation to new product categories while creating brand platforms, thinking about company structure, leadership, and professionalization, pricing structure, and creating partnerships with strategics and other capital sources.