New Crop Capital, Purple Carrot Partner to Fund & Grow Early Stage Brands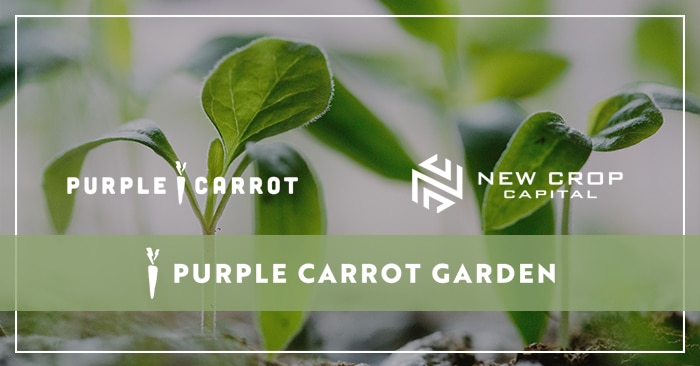 With new plant-based brands sprouting every day, there's more competition in the category than ever before. But these start-ups will have another champion, with the launch of The Garden, an investment vehicle and service provider for emerging plant-based food and beverage brands.
Brands accepted into The Garden will receive funds and services valued at up to $250,000. The seed "investment" will be a mix of cash from New Crop Capital — a firm that backs companies using plant-based ingredients or cellular agriculture to develop meat, dairy, eggs and seafood alternatives — and services provided by Purple Carrot. The funding will likely come in two tranches via convertible notes and the ratio of services to dollars invested will vary from deal to deal.
Purple Carrot, which was acquired by Oisix ra daichi Inc. (Oisix) , Japan's largest meal kit and organic food delivery service, earlier this year was founded only five years ago. Founder and CEO Andy Levitt told NOSH that The Garden represents the next phase of the company's growth, in which it will seek new ways to connect with plant-based consumers.
"Our long-term view is that Purple Carrot wants to be cultivating the plant-based revolution," Levitt said. "Anything that we're doing over the next several years will be about that and the Garden dovetails nicely in that as a way we could be helping challenger brands."
Levitt expects The Garden can support six to ten brands at a time, none of which will be required to relocate to Purple Carrot's Massachusetts' headquarters. Rather than utilizing a more traditional accelerator model, the company hopes to be more nimble and tailor service offerings specific to each participant. According to Levitt, those may include sampling product and conducting research with Purple Carrot's consumers, working on establishing direct-to-consumer distribution or assistance in setting up agreements with suppliers.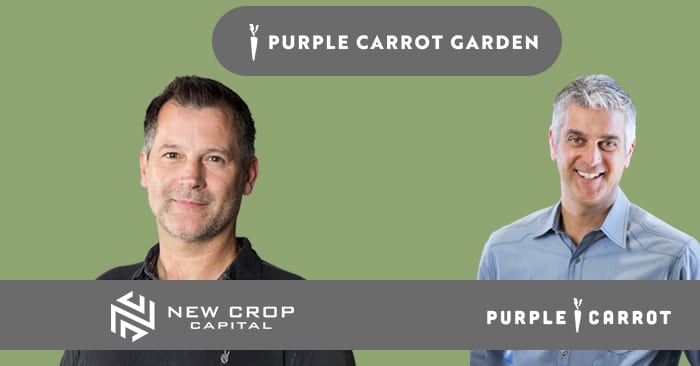 The "nominal" capital paid to Purple Carrot is less of a revenue source, Levitt said, and more a means of covering costs. Down the line, he added, Purple Carrot may replace or supplement existing investments with its own capital.
Purple Carrot will handle sourcing deals and initial due diligence, while New Crop will have the final word on entrance to the Garden. Levitt expects some deals to come about organically through Purple Carrot relationships, while others may be deals New Crop has initially passed on due to size or stage of growth. New Crop's chief investment officer Chris Kerr told NOSH that although the firm, which is backed by investment firm Unovis Partners, has access to accelerators around the globe, The Garden will bring a new opportunity to their investment thesis.
[The Garden platform] allows us to de-risk investments, pivot, adjust and refine," Kerr told NOSH. "The Purple Carrot demographic and the amount of boxes being shipped each week is what is important to this model. We know these customers are eating plant-based – that is 95% of the work. The rest is logistics (delivery) and response (gathering data). From there, smart entrepreneurs — which we help mentor — can adjust business tactics with as little speculation (and cost) as possible."
The Garden is just one of a few different areas of expansion Purple Carrot plans to focus on in the upcoming year. Levitt told NOSH that the company is currently evaluating five other "key adjacencies" within plant-based foods. But despite the business opportunities, Levitt emphasized that the long term goal is to make a positive impact on consumers' diets and the planet.
"I care deeply about cultivating the plant based revolution," Levitt said. "[It is] a great thing to have an investment partner like New Crop offering financial support while we can apply supply some of our expertise in building a plant-based brand to others to help fuel the revolution."