Zoup! Puts Stock in Growing Store Count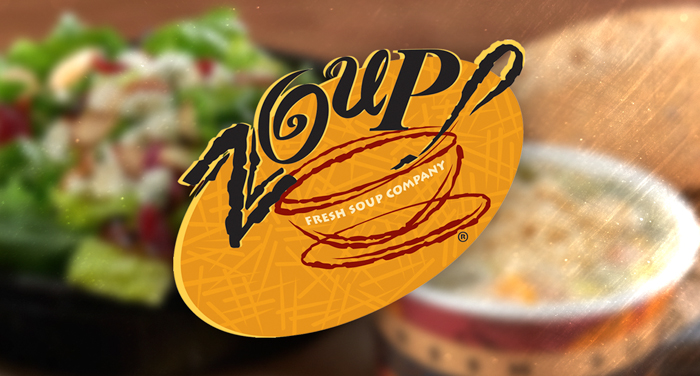 To sip or to soup?
Twenty years ago that may not have been a question for broth consumers. However, in recent years the food industry has seen a growing popularity toward drinkable bone broths and an increase in new brands trying to fill this need. However, while this may be a trend, for soup wholesaler and broth maker Zoup!, the goal since its inception has been to create "good enough to drink" products. Now the brand is doubling down on that mission by focusing on increasing its distribution efforts.
Zoup! was founded in 1998 as a fast-casual soup restaurant chain. It wasn't until 2012 when customers continued to ask for ways to more easily make the quality Zoup! soups they came to love at home that the company decided to enter the retail world, too.
"It's not that I thought the world needed another chicken broth," President and CEO Eric Ersher said, "but I did think that we needed one that was good enough to drink."
Zoup!'s line of "Good, Really Good" broths includes chicken broth, low-sodium chicken broth, vegetable broth and beef and chicken bone broth. Since the retail brand's launch, Zoup! has doubled its sales year-over-year and tripled sales in 2017, according to the company. Part of 2017's sale success can be attributed in part to the brand's distribution bump.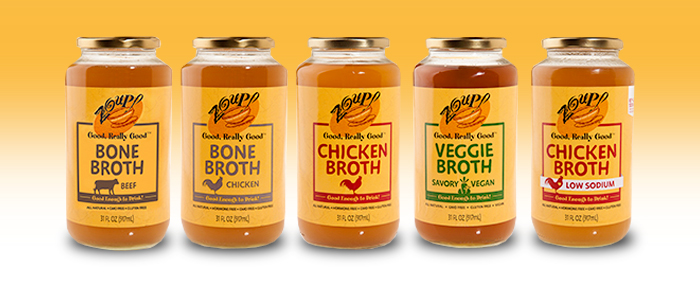 The broths entered 1,500 new doors last year with retailers such as The Fresh Market, Raley's, Wegman's, Albertsons-Safeway, HEB, Weis Markets, Costco, Tony's Fine Foods and Falls Price Chopper. This brings the brand's total distribution to 4,500 stores.
The growth spurt is all a part of the company's overall strategy to leverage its restaurant's brand awareness to grow its on-shelf presence. It's a strategy that other restaurant-turned-packaged soup makers have also embraced, including The Original Soupman, the brand behind the inspiration for Seinfeld's "Soup Nazi" character.
"One of the things we have found, at least anecdotally, is the brand awareness from the broth and brand awareness from the restaurants certainly do support each other and does provide some synergy," Ersher said. "The fact that Zoup! has been around for almost 20 years and our reputation for really good soup is known across much of the country certainly has supported part of the rollout of this 'Really Good' broth."
While sipping bone broth may be trendy right now, Ersher said he and the brand have always stayed the course of focusing on quality products that meet a need in the market. Although Zoup! benefits from this new consumer interest, Ersher said it's not a key focus area. Instead, Zoup! is for all consumers seeking a premium product, regardless of how they want to use it.
That consumer choice has influenced where Zoup! has focused its distribution in retail. With a price point of $6.95 and glass packaging, some may see Zoup! as specialty product but Ersher told NOSH that the brand has a place in mainstream, conventional retailers, too. The reasoning: changing consumer preferences across all grocery channels.
It's a shift that Ersher said has shaped how the company positions itself.
"We've always viewed the product as super premium, which appealed to more selective users," Ersher said. "We have found, however, that it has been accepted as more of a mainstream product. It has really indicated that there was pent up demand for a super premium quality broth that tasted good… One of the benefits that we're able to leverage is [how we are] serving soup to over a million customers every two weeks [through our 100-plus restaurant locations]. So that is a platform by which we get really good customer feedback in real time and provides us insight into changing preferences."
Ersher noted the company will also look to innovation this year to meet these new preferences. Zoup! plans to expand its retail line in 2018 in order to cater to new consumers. The company will also launch a line of organic broths that are expected to hit shelves in the fall.
In the meantime, while in the midst of peak soup season, Ersher said the brand plans to continue to offer consumers a variety of ways to use its products — whether it's slipping straight or using as an ingredient for a larger dish.
"There is no shortage of recipes that call for broth, that's for sure," he said.