The Checkout: Siggi's CEO to Leave Company, The Importance of Sharing Sustainability Stories
Welcome to The Checkout: an express lane for weekly news you need to know, always 10 items or less.
Transparency is a foundational piece of the natural food industry. Consumers want to know everything about the companies they are buying products from, from its management team and brand sourcing, to its data insights and funding.
From a study looking at the importance of talking about sustainability, to an FDA guidance that calls for recall notices to provide more retailer information, here are some of the top news stories you need to know from this week.
Siggi's CEO to Leave Company
After six years of leading Icelandic yogurt leader Siggi's through a period of exponential growth, CEO and president Bart Adlam has announced he is leaving the company.
In a LinkedIn post published Thursday, Adlam said he is excited about his next "adventure," which has not yet been disclosed, but that it is "bittersweet leaving behind this unique experience that left with me with so many great memories and friends."
Earlier this year, Siggi's was acquired by global dairy company Lactalis. The deal was intended to allow the brand to continue to expand while maintaining its quality standards. As of 2017, Siggi's topline sales grew 50 percent and the company was expected to match that growth this year with several new innovations, including its latest product, Siggi's Simple Sides.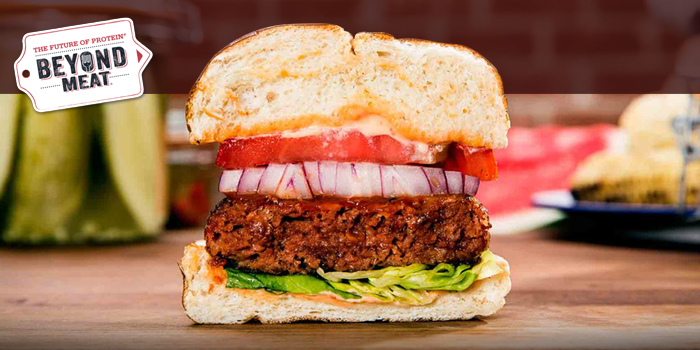 Study Shows Importance of Sharing Sustainability Stories
Many emerging brands are trying to build businesses that also have a strong social mission that resonates with consumers — and evidence indicates that it may be working. More than 1/4 of consumers claim that environmental and social concerns impact much of their purchasing, according to a report published this week by consumer analyst consulting company The Hartman Group.
But the exact impact of sustainability practices on shopping behaviors varies by consumer type, the report found. Researchers reported that 87 percent of consumers have sustainability, in some sense, on the brain. Shoppers were divided into four groups within the "world of sustainability": core, inner mid-level, outer mid-level and periphery.
Core consumers, researchers explained, are the most aware of their purchases' impact on social good rather than personal benefit, often choosing plant-based meat and cheese alternatives because of the energy and resources saved when making these products. The main driver for inner mid-level consumers to buy products like plant-based meat is a personal health benefit. Those two consumer groups are the most dedicated of the four and comprise 32 percent of the consumers surveyed. However, it is the mid-level groups (58 percent) that represents the majority of consumers and thus the biggest opportunity.
To reach this group — defined as individuals who want to buy products that make them feel they are doing good without having to compromise on personal wants — the product has to first meet consumer preferences for taste, convenience, value and accessibility. Afterwards, brands can start weaving in a broader sustainability message into their brand story, which has been the case with tastes-like-meat alternative Beyond Meat.
The plant-based brand released this week findings from its first study comparing the environmental impact of traditional beef burger production compared to it's plant-based products. According to the report, if all Americans switched from beef burgers to Beyond Burgers for one year, it would have the equivalent effect on energy consumption of taking 35 million cars off the road and would save enough electricity to power 6.8 million homes.
FDA Issues Guidance on Naming Retailers During Recall
During a food safety incident, the U.S. Food and Drug Administration (FDA) generally works with suppliers and manufacturers to issue a recall and provide the information necessary for consumers to identify and avoid contaminated or mislabeled products. But as retailers continue to widen their offerings with more value-added and bulk sections of the store, FDA Commissioner Scott Gottlieb said in certain instances specific retailers need to also be listed in recall notices.
Traditionally, the agency has not released lists of specific retailers where recalled foods may have been purchased in order to protect confidential supply chain information. Under the new policy, the FDA intends to publicize retail consignee lists for food recalls when the food is not easily identified from its retail packaging, or lack thereof.
"Identifying retail locations can be complex. It can involve obtaining information from multiple parts of the supply chain, including the recalling company and intermediate distributors," Gottlieb wrote in the guidance. "Knowing where a recalled product was sold during the most dangerous food recalls can be the difference between a consumer going to the hospital or not."
Pacific Equity Partners Sells Manuka Health
Australian private equity firm Pacific Equity Partners, which has taken a rising interest in manuka honey, realized the market is sweet for selling. The firm, which acquired Manuka Health in 2015, has agreed to sell the company to Hong Leong Group of Malaysia for more than $200 million.
Manuka Health is a vertically integrated honey producer that exports products to more than 45 countries and 11,000 retail stores. Its offerings include functional foods, flavoured Manuka honey, Manuka honey powder and beauty products.
In 2016, Google found that manuka honey was the fourth most-searched functional food, beating out cauliflower rice, kefir and bone broth. To capitalize on this interest, manuka honey has been highlighted in innovation as of late thanks to its perceived wellness properties. Earlier this year Wedderspoon launched three new lines of products — shots, apple cider vinegar and skin care — all based around the key ingredient.
Food-X Names Selection for Next Cohort
One of the world's largest food innovation accelerators, Food-X, announced earlier this week its selection of eight startups to join its latest cohort. With these additions, Food-X has now invested in and worked with 70 different food-focused businesses.
Within CPG, the roster includes Naughty Noah's, a Vietnamese instant pho noodle soup brand; Appa Life, an athlete-focused nutraceuticals company; Planetarians, an an upcycled sunflower seed protein ingredient supplier; Halla I/O, AI-driven ordering technology that provides item-level insights for grocery stores; Kindly, a meal delivery service for the chronically ill; and TestSharing, a product information provider that researches harmful chemicals in food.
According to Food-X, nearly 500 companies across the globe applied to this cohort, with more than 85 percent of the startups being female-lead/co-lead.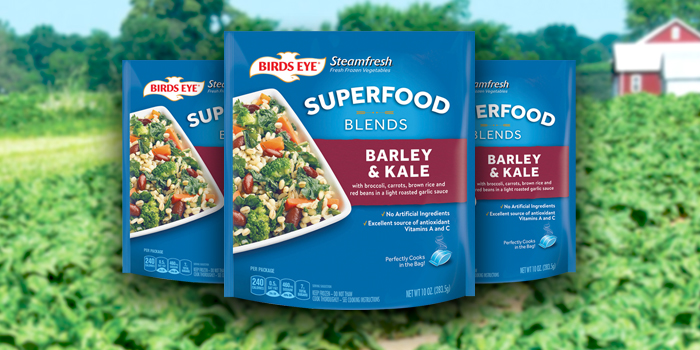 Conagra Talks Frozen, Pinnacle Merger During Earnings Call
During Conagra Brands quarterly earnings call with investors on Thursday, the company reported that its frozen and refrigerated brands sales than their expected pace. Conagra CEO Sean Connolly explained that the missed forecast was because of shipment timing and that he is still betting big on frozen, which has historically been a winning segment for the conglomerate.
"The good news is that we believe we still have a lot of room to grow at frozen," Connolly told investors on the call.
Connolly credited much of its frozen business's growth potential to its pending acquisition of Pinnacle Foods for $8.2 billion, which is expected to close in October. The addition brings health-focused brands like Birds Eye frozen vegetables and Gardein vegetable burgers into its evolving portfolio.
"We are energized about what we believe we can do with the brands, particularly in frozen," Connolly said. "What we will do is go deep on each and every brand and begin applying our ConAgra playbook as appropriate."
Cornell Food Researcher Resigns for 'Academic Misconduct'
A prominent food researcher at Cornell University has resigned after six of his high-profile journal articles were retracted earlier this week when an investigation found major issues with his research.
After over a year long internal investigation, Brian Wansink, the director of the Cornell Food and Brand Lab best known for his behavioral science studies on food, was found guilty of academic misconduct and removed from all research and teaching at Cornell. The school concluded that Wansink misreported research data, used problematic statistical techniques, failed to properly document and preserve research results, and engaged in "inappropriate authorship," according to a statement issued by Cornell provost Michael Kotlikoff.
The retracted studies, published from 2005 to 2014, covered topics including the effects of grocery shopping while hungry and the consequences of eating everything from bowls.