Researchers Predict 3 Shifts Influencing Food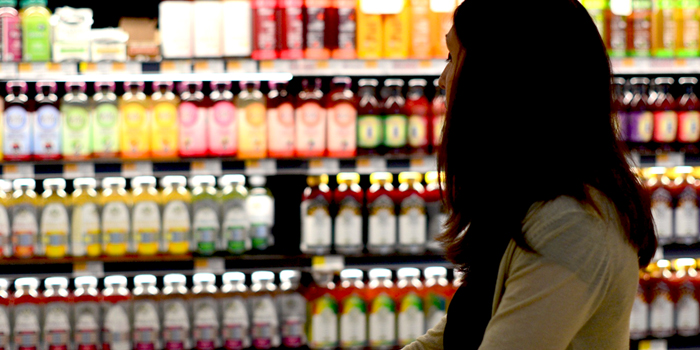 Consumer preferences are ever progressing. From nutritionals, certification callouts, taste and experience, there is an evolution in the types of products shoppers are gravitating towards — and the differences are especially notable across generations.
This shift was a topic of discussion at this year's Information of Food Technology conference (IFT), which was held in Chicago last month. Research firms Mintel and Innova shared data on new consumer desires and innovation areas for target age groups that food brands should keep in mind in order to see long-term success.
The Mindset: Mindful choices
The rise of the "mindful consumer" was one of Innova's top trends of 2018. It's rooted in the not-so-new concept of being an informed consumer, but goes a step beyond reading labels. As shoppers seek to make responsible food choices, they not only want healthy options, but they are also considering the ethical implications of their purchases.
In 2017, four in 10 U.S. and U.K. consumers increased their consumption of healthy foods and beverages, according to Innova, and they favored products using real ingredients over those with just healthyl claims. However, according to researchers, that's not enough to win over this new-age consumer.
When it comes to responsible food choices, consumers are considering how products are made and the broader impact companies have on the world. According to Innova, ethical claims on food and beverage launches rose 47 percent from 2013 to 2017. Specifically, consumers are interested in products made via environmentally sound practices, with one in two U.S. consumers favoring sustainable products, according to the research group.
As a result, the firm concluded innovation that meets both health and mission-driven desires are expected to have the highest chance of success.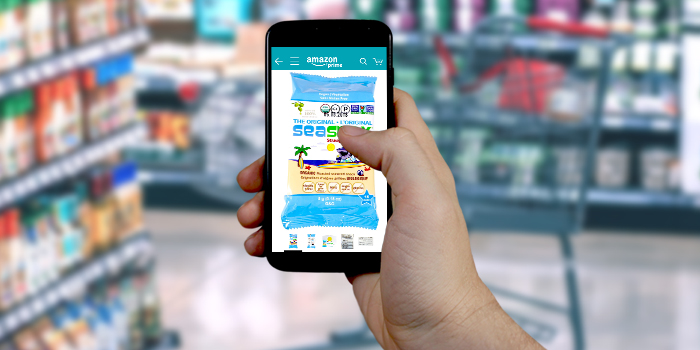 The Trend: Plant-Based
By nature, many plant-based products are more mindful of health benefits and sustainable practices then their animal-based product counterparts. These characteristics have helped fuel substantial growth for the category.
From 2013-2017, plant-based product launches had a 62 percent compound annual growth rate (CAGR), according to Innova. Of those launches, plant protein products are particularly pumping up the category with 58 percent growth from 2013 to 2017.
"The dairy alternatives market has been a particular beneficiary of this trend," Lu Ann Williams, director of innovation at Innova, said in a statement. "With the growing availability and promotion of plant-based options to traditional dairy lines, specifically milk beverages, and cultured products such as yogurt, frozen desserts and ice cream."
While much of this growth has been driven by plant-based meat and yogurt, new categories such as seafood substitutes and cheese replacements are also gaining popularity with consumers. And according to Innova, innovation within plant protein is not expected to slow anytime soon, as analysts predicted that new rising plant proteins will all see growth in the coming years.
"In the move to offer something new, we are starting to see an increasing variety of non-soy plant-based ingredients, including cereals such as rice, oats and barley," Williams said. "We also noticed an increase in nuts, such as almonds, hazelnuts, cashews, walnuts and macadamias, as well as coconut and more unusual options such as lupin, hemp and flaxseed."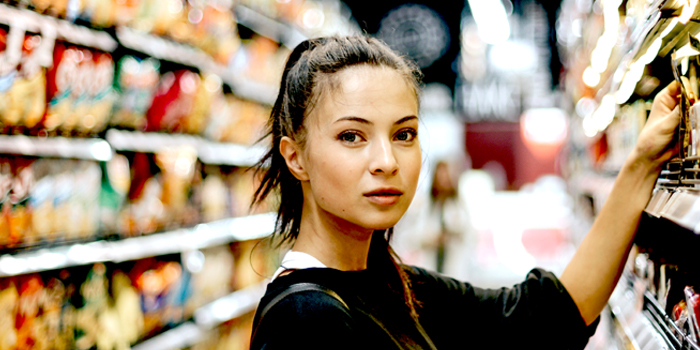 The Consumer: Gen Z
When it comes to finding a target consumer most likely to cash in on the above trends, brands don't have to look far. It's Generation Z, according to Mintel.
These consumers, who range in age from 11 to 23 as of 2018, represent 17 percent of the population and have more information regarding healthy eating than any other age group, Mintel reported. Part of the focus on health comes from this group's parents, who are a major influence on their children's diets and are still the primary food purchasers.
Parents' main concern, Mintel noted, is with sugar intake. But these young consumers are increasingly growing health-conscious themselves, too. One quarter of teens ages 15-17 said they worry about staying healthy, with another almost half noting that they think drinking soda is unhealthy.
Health is not the only way brands can appeal to a Gen-Z consumer. Almost half of all surveyed said they believe they can make the world a better place. As a result, mission-based brands that empower consumers to take action better resonate.
Mintel data suggests that these consumers also often align themselves with brands that use technology in interesting ways to tell their story. As digital natives who have never had to live without the internet or technology, Gen Z consumers often seek to connect with likeminded companies and accelerate change through social media. It also creates more opportunities for these consumers to be inspired by food itself, Zegler suggested.
"The wide range of food media, whether MasterChef Junior or YouTube videos, has piqued an interest in food and drink among some members of Generation Z," Jenny Zegler, associate director of Mintel's food and drink division, said in a statement. "[This] presents an opening for interactive products that encourage Gen Z to safely experiment and extend their passion for food and drink, such as chips that allow consumers to make their own flavor or kits to make more complex recipes or international meals at home."
Mintel also suggests brands look to new cuisines for bolder flavors that can appeal to a diverse generation that has grown up eating a wide array of ethnic foods.
"These adventurous habits are creating opportunities across categories, presenting potential for products such as tikka masala meal kits or Chinese Peking duck-flavored potato chips," Zegler said. "While restaurants remain the most common points of discovery for international cuisine, younger consumers' exposure to a range of cuisine types creates opportunities for brands to offer more authentic and hybrid flavors."