How the Quest for Experience is Evolving the Retail Landscape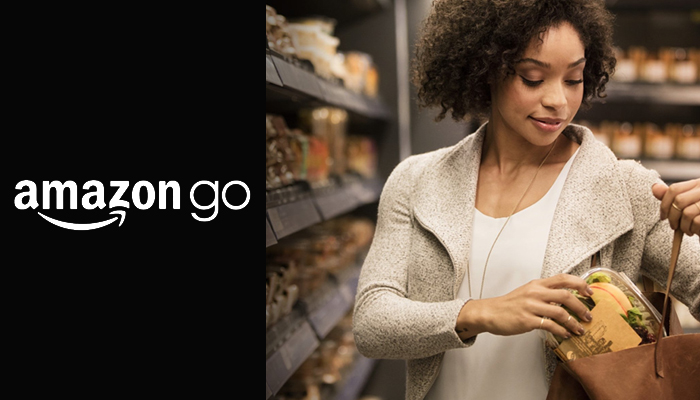 The winds of change continued to blow straight through the world of retail this week, and some analysts think it's indicative of a larger shift in the shopping landscape.
It started on Monday, when Good Eggs, an online market that delivers fresh groceries, announced it had raised $50 million in new funding, led by venture capital firm Benchmark. Then Amazon announced Tuesday that it's bringing its checkout-free stores, Amazon Go, to two new cities, and followed that news up with the creation of more discounts for Amazon Prime members at Whole Foods Markets. Now today, supermarket giant Kroger announced a strategic alliance with UK grocery e-commerce player Ocado, which automates the processing and packing of online grocery orders by using hundreds of robots in fulfillment centers.
If that weren't enough, emerging companies also got in on the retail growth action. Downtown Sacramento, Calif., welcomed a new grocery store, Market 5-One-5, this week. Focused on "consumer well-being," the Raley's-backed store adheres to a core set of principles that pushes them to stock their shelves with minimally processed or organic products and give consumers shopping experiences beyond that of traditional grocery. Sacramento and San Francisco will also be getting Chef'd meal kits in vending machines, thanks to a partnership with Byte Foods that was announced today. The news follows the non-subscription online meal store's recent expansion in grocery stores nationwide through its partnership with Smithfield.
According to retail analyst Bob Hetu, the one thing all of these strategic announcements have in common is that they show retailers and brands are realizing that experience, value and quality have a significant impact on customer loyalty. It's how companies stand out and have an impact in an age when shoppers have more choices and retailers "don't have the influence they used to," according to Hetu.
"I think that this is all reflective of the pursuit of more effective and engaging customer experiences," Hetu said. "But, I think that is easier in some environments than it is in others. People who are very invested in high quality organic foods and food experiences are going to be very excited to have these environments. For other retailers, that is not going to be their thing. Their thing might be more driven by convenience or price or value driven in other ways."
Hetu said to best navigate which strategies are most likely to see the best returns, retailers need to test and experiment to figure out what resonates most with their customers. Hetu said that will vary not only by retailer, but also by medium.
For example, Amazon uses its data to understand that although its technology works in the Amazon Go store format, it's less likely to succeed in Whole Foods because that value proposition isn't as important to those shoppers. Whole Foods shoppers want quality goods, knowledgeable employees and personal interactions over a speedy checkout. That doesn't mean all consumers value interactions over other options. Good Eggs raised more money, conversely, because there is a segment of consumers for which quality and convenience will always be king.
But not all strategies will resonate positively with consumers. Take Walmart: The retail giant confirmed to Business Insider this week that it plans to kill its mobile Scan & Go pilot program after only four months because it was more challenging than anticipated to get customers to use their phone and the app as they shopped. The program had rolled out in over 100 stores.
"Even though that didn't work out, I think of it as an opportunity to have learned," said Hetu, "because they learned a lot from that and can now apply it in new ways to the next thing that they try to do."
Regardless of the strategy retailers take, Hetu said the main goal with any testing should be to remove friction from the shopping experience by focusing on the needs of a specific consumer. For a Whole Foods consumer, that value proposition may be found by avoiding out-of-stock issues, according to Hetu. For Amazon, it could mean staying competitive on price, and for Good Eggs, it's providing quality options and convenience, he added.
"The food industry and grocery retailers are just really getting ready to be disrupted in a variety of ways," Hetu said. "We are headed back to these very customized, personalized experiences. In order to continue to maintain that as a reputation, you have to be very focused."