Foodstirs and Perfect Bar Use Starbucks as Retail Springboard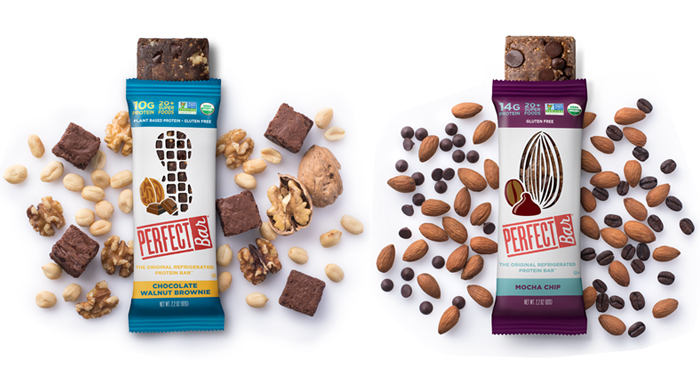 This week, two up and coming natural food brands — chilled bar brand Perfect Bar and baking mix company Foodstirs — announced they are launching at Starbucks cafes nationwide. The retail addition is just one piece of each brands' marketing strategy for product innovation and capturing new consumers.
"We know on-the-go snacking has become even more common," a Starbucks spokesperson told Project NOSH. "We've been expanding our selection of packaged foods and snacks since 2015 when we formed our Retail Branded Partnerships, which seeks out small local companies with innovative products and brings them to Starbucks stores."
For Perfect Bar, the coffee chain offers a new way to introduce consumers to its lineup of chilled, fresh protein bars. The brand is launching its peanut butter and almond butter bars in roughly 2,000 Starbucks coolers, where it will be featured alongside Siggi's yogurts, string cheese and other grab-and-go options.
When it first launched, Perfect Bar CEO Bill Keith said, the brand struggled with gaining trial because the brand was in a limited number of stores and had lower visibility. New partners, such as Starbucks, give the company an opportunity to be in front of new consumers.
"It's a chance for fresh snacking to become more mainstream, and a chance for us to market our product," Keith told NOSH. "With a lot of brands, once you start seeing it a multiple locations — when you see it at Starbucks, when you see it the next time you are in a Kroger or in a Whole Foods — you are more apt to try it."
Complementing this expansion, the brand will also launch two new flavors — chocolate walnut brownie and coffee-infused mocha chip — exclusively online, before rolling those products out into Whole Foods Markets nationwide. In total, Perfect Bar is now in over 20,000 retailers.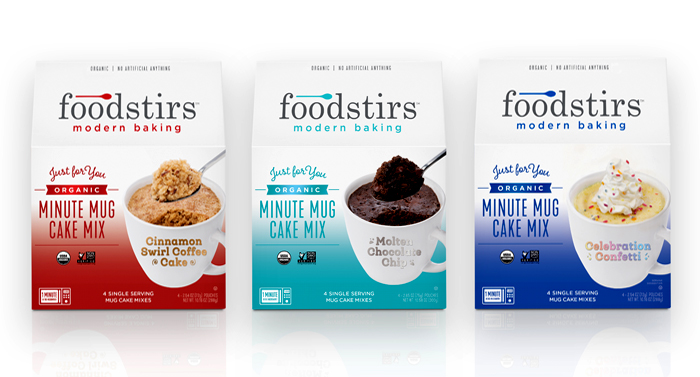 Foodstirs is going a step further in its relationship with the coffee chain. This week, the brand launched a new line of single-serve "mug cake" mixes on its website and on Amazon in chocolate, confetti and cinnamon coffee cake. The line is certified organic and is made with biodynamic and "identity preserved" ingredients.
Starbucks, however, will be the first brick and mortar retailer for the line. Sold as a single serve confetti cake mix, the mixes will debut in approximately 8,000 Starbucks shelves in April.
"A variety of retailers recognize the consumer demand for clean, single serve indulgence that is easy, portable and delicious," Galit Laibow, co-founder and CEO of Foodstirs, told NOSH.
On last month's quarterly earnings call Rosalind Brewer, COO of Starbucks, told analysts that food sales currently represent 21 percent of the company's total revenues. The move to add new snacks and food items comes as the retailer is trying to shift how consumers think of the brand and when they visit its stores. Offering a wider array of items, the brand believes, will cater to an afternoon shopper who is looking for new products.
"We have a higher volume of occasional customers in the afternoon. And in many ways, you think about the morning daypart, and a lot of that is really driving the need state of convenience as customers are getting their beverages and food on their way to work or school or some activity," Kevin Johnson, President and CEO of, Starbucks said on the call. "What we find the afternoon is a customer occasion that's more about the third place. And so, in many ways, the opportunities we have to continue to enhance the experience in the third place [and] drive innovation around food and beverage, that resonates in the afternoon."
SaveSave