Bundle Acquired by 1908, Expands Product Portfolio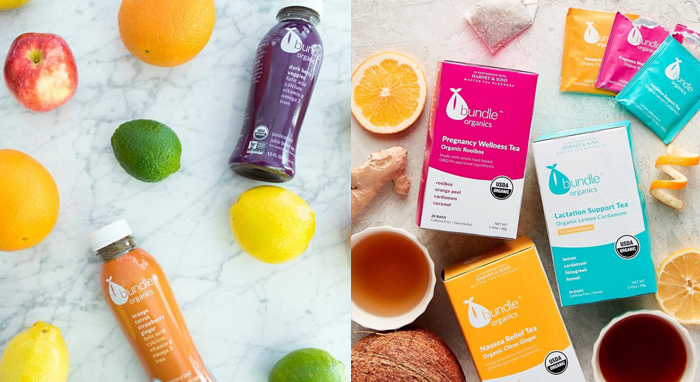 Boulder-based 1908 brands announced today that is has acquired prenatal and lactation nutrition brand Bundle Organics. Terms of the deal were not disclosed. The deal comes as Bundle announces new products to take the company beyond teas and beverages and into other popular food categories.
Bundle was founded in 2014 by former financial analyst John Mascari. In 2017 he brought on lifestyle expert and former reality TV star Whitney Port, who at the time was pregnant with her first child. The company then expanded beyond its original beverage line into tea sachets produced with Harney & Sons.
1908 Founder and CEO Steve Savage told NOSH that he had originally planned to focus on growing his other six food and cleaning product companies this year, but said Bundle was too good an opportunity to pass up. Bundle currently is sold in 1,500 locations — primarily Target stores — and recently launched in Buy Buy Baby and Thrive Market.
"Our whole focus is in bringing better products to your family and there couldn't be a better product [for] when you are trying to start a family or grow a family," Savage said. "There is a statistic that a pregnant woman makes 80 percent of her brand choices for the ten years during those nine months [of pregnancy]. That is an opportunity to not only introduce Bundle but also introduce our other brands as well."
Unlike some of his other acquisitions, said Savage, Bundle's branding is more mature; it's distribution in Target is also appealing, he said, as he'd like to place other 1908 brands there.
Port and Mascari told NOSH that the 1908 deal offers Bundle the opportunity to increase its exposure and reach. Bundle, like other lactation and prenatal nutrition products, has experienced difficulty while trying to carve out a new category in stores. 1908, which already sells products geared toward families, has many pre-existing relationships with retailers.
"From the beginning, we've been a mission-driven brand laser focused on basically 'biohacking' tendencies, in a way, to help moms have better outcomes and healthier pregnancies," Mascari said. "We've always been focused on how do we make the maximum positive impact on the maximum households possible."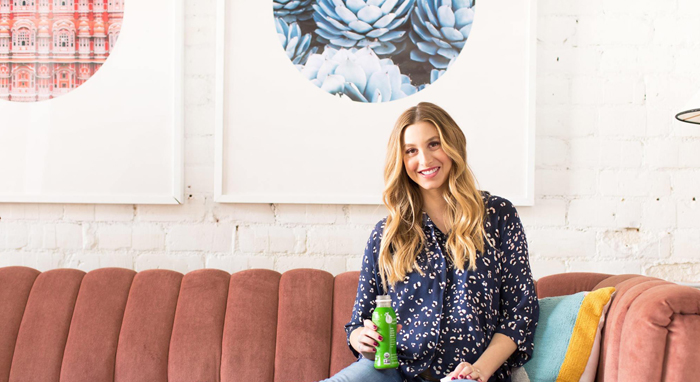 The deal was done in two parts; 1908 had advanced cash earlier, helping to finance the brand's most recent product development run.
That product development has been in overdrive the past few months. Bundle will be launching bars, bites and smoothie "boosters" in September with Buy Buy Baby and Target online.
But the move into food is just the start. Savage told NOSH he could see the brand expanding into hard goods and other products for mothers, thus increasing the amount of time that they are Bundle consumers..
A key piece in connecting with mothers has been Port herself, who came into the partnership with an established personal brand — and social media following. In addition to Bundle, Port talks about motherhood through her own Instagram account (which has over 1.3 million followers), website and Youtube channel (which over 70,000 subscribers) talking about topics ranging from sleep training experts to laundry detergent to liquor brands.
While Mascari will join the 1908 team focusing on digital marketing, social media and PR, Port's role is still being determined, according to the company. She expects to work on in product development, marketing and strategy, she said.
"Just because you're a mom doesn't mean that there [aren't other things] that are part of your life in a really big way," she said. "I think it's important to show all those sides and I don't want to be looked at as just a 'mommy blogger' or just someone that works with mommy products… We want to show that Bundle is not just a product but also a lifestyle… so when they do see our products in stores, they trust us and know that we are a healthy brand that is thinking about them from the inside out."