Paleo Passion Expands With New Retailer and Product Line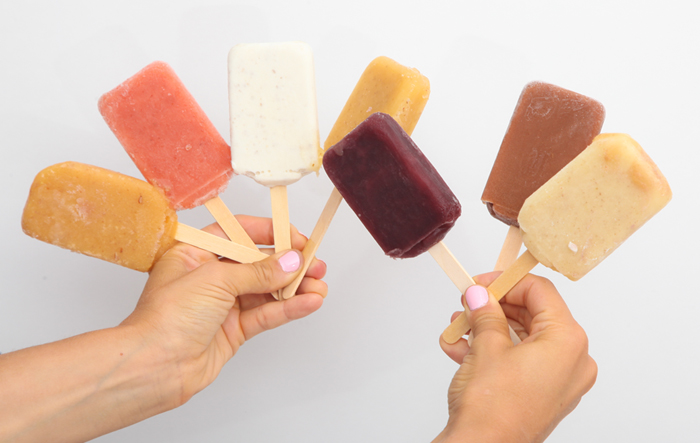 Paleo Passion Foods has been working to evolve the way consumers think about and eat food since it first launched its good-for-you frozen popsicle line about three years ago. Now, the caveman-inspired company is adding to the reach of its brand via an upcoming deal with Walmart and a new product line positioned outside of the freezer aisle.
The Connecticut-based company has worked since 2014 to build a consumer base for its line of all-natural, better-for-you ice pops. The treats are currently sold in about 2,000 stores nationwide including Whole Foods, Shoprite, Safeway, Gelson's, Giant Eagle, Fresh Direct and Key Food.
Paleo Passion expanded out of the freezer section with its newest grainless granola line, Krave the Krunch, in 2016. Both the granola, which retails for $7.99 per 8 oz. bag, and the pops align with many diets within the "free- from" movement: paleo, gluten-free, dairy-free, kosher, non-GMO and vegetarian.
Krave the Krunch is currently sold in about 350 stores. The company said it expects that number to at least double by the end of 2017 because of its existing relationships with distributors like UNFI, which carries its pop products nationwide, and its lessons learned from the freezer space. But the company is not forgetting about its legacy product, either. Paleo Passion pops are deepening their reach in retail this spring when they hit shelves in over 1,000 Walmart locations. Marty Sands, CEO, told NOSH it has always been the company's plan to expand its portfolio outside of frozen.
"Paleo Passion Foods is not just about ice pops, we are about a brand," he said in an email. "We are not just about the Paleo Diet, although we respect it. We are about avoiding refined sugars and other chemical ingredients, and about avoiding as much processing in all the food categories we are entering. We are not about a trend; we are all about a revolutionary migration of consumers today who are seeking 'clean' labels and real foods. We are very excited about our internal plans for new categories and we will continue to strategically introduce them at prudent times."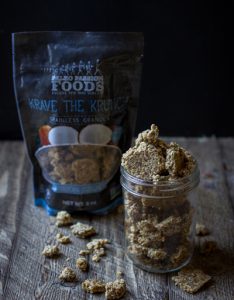 Kayla Cord, head of marketing, told NOSH the move from freezer to center aisle was not due to a cooling off of pop sales, but instead due to the increase in conversations surrounding clean and healthy ingredients.
"The pops were created because ice cream and frozen desserts are notoriously known for being unhealthy," she said. "So when we were kind of brainstorming what we wanted our second product to be, we were trying to think of products on the shelf that are constantly marketed as healthy but are not actually healthy for you, and granola was one we thought of."
Cord added that she thinks starting in the freezer section helped the company better prepare for its venture into the rest of grocery.
"Frozen is obviously more of a logistical nightmare so I think it's good that we did that first because we really had time to nail it down and know the logistic side of it between shipping and how to pack it with dry ice and all that," she said. "So when we did launch the granola, it came a lot easier because we were already so well versed in logistics."
Paleo Passion is also seeing great success in the e-commerce space through sales from Amazon and its own website. Cord credits part of this jump to the company's increased focus on Instagram and building relationships with social media influencers. Within 12 months, the company's number of Instagram followers has grown from 2k to more than 11k — and the increase in followers directly correlates with a rise in sales.
"The way we track that is we give each influencer a special code and they give that to their following," she said. "It is harder to track sales in stores from social media influencers since there's not really a direct way to correlate if someone saw an Instagram post and then went into the store to buy your product, but we have been able to track the online sales through these codes, and [online sales] have almost doubled since we started this social media push and new marketing program."
Cord added that through this social media program, regular in-store demos and community events, and product innovation, she hopes Paleo Passion can continue to reach more consumers in varying ways across many different grocery categories. The company will be adding more new products to its portfolio in 2017, but Cord could not disclose any specific information.
"We are very open to all categories," she said. "What is important to us is that we want to keep our values the same. We want to continue to not use processed and refined sugars or GMOs. So in terms of categories, we are definitely interested in sort of trying them all but we definitely want to stay true to [ourselves]."