Impossible Foods Beefs Up Funds With $75 M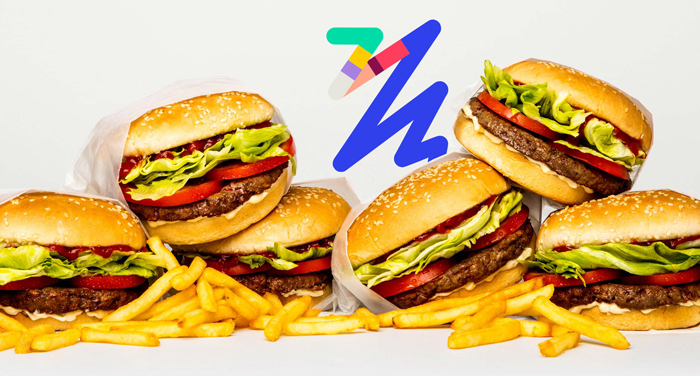 Some of tech's biggest names are taking a bite of the plant-based protein market with their recent investments into meatless burger-maker Impossible Foods.
Impossible Foods officially announced today that it closed a $75 million round of funding. Led by Temasek Holdings, a Singapore state-investment firm, the round also included repeat investors such as Microsoft co-founder Bill Gates, Khosla Ventures and Horizons Ventures and new investor Open Philanthropy Project, from Facebook co-founder Dustin Moskovitz.
"It is very simple: The company has passed critical safety milestones, its intellectual property and technology are unparalleled, and it is scaling up production. This is a tremendous opportunity for us," Samir Kaul, founding general partner at Kholsa Ventures, told The Wall Street Journal. "And I keep getting text messages and emails about how the burger tastes great."
Impossible Foods previously raised over $180 million dollars including a $108 million Series D round in 2015. The company described the raise as a "key milestone that will help [the company] reach its future goals," on Twitter.
The startup was founded in Redwood City, Calif., in 2011 by Patrick Brown, a Stanford University biochemist. By using a compound called heme found in soy leghemoglobin, the company was able to create a plant-based burger patty that not only tastes like meat, but also bleeds like meat. The burger was released in restaurants last summer in New York City at David Chang's restaurant Momofuku Nishi. The burger company has since expanded its presence in foodservice and restaurants, including Bareburger and Umami Burger locations.
The funds will be used to help Impossible Foods launch a new production facility in Oakland, Calif., later this fall. The new facility is expected to allow the company to scale production and to 1.4 million pounds of plant-based patties a month.
Impossible Foods also noted it plans to submit an updated "generally recognized as safe," or GRAS, notice about the frequency of consumption. In 2014, Impossible Foods received its first GRAS regarding the general use of soy leghemoglobin as an ingredient. With this update, the goal is to prove high consumption of soy leghemoglobin is safe and has a very low risk of allergenicity.
"The No. 1 priority of Impossible Foods is the safety of our customers — and we believe that people want and deserve total transparency about the food they eat," Brown said in a statement.
Food regulatory attorney Justin Prochnow said a GRAS notice is mandatory for any food and beverage company that is producing a product with an unknown ingredient or using a known ingredient in a way or in quantities that have unknown health effects.
A GRAS notice is a "necessary cost," that can ring in at anywhere from $40,000 to $100,000, according to Prochnow. However, it could be potentially indicative of future plans for the company.
"Typically a company wouldn't just provide more evidence that their ingredient is safe and spend that kind of money just to have more information available," Prochnow said. "It's more likely a company doing that wants to establish some different uses of that ingredient beyond its previous application."
Impossible Foods is not the only "bleeding"-edge meatless burger gaining traction this month. Beyond Meat's pea protein-based Beyond Burger rolled out in the meat section of more than 600 Kroger stores as of last week. Beyond Meat, which is also backed by Gates, has been focusing much of its attention on retail distribution but is also focusing on food service much like Impossible Foods.
Though still far from mainstream, plant-based "meats" and proteins are growing in sales thanks to the continued consumer demand for protein-focused meat alternatives. In recent years the target consumer for these products has shifted beyond vegans and vegetarians to health-conscious consumers who are trying to embrace flexitarian diets.
HealthFocus data reported at this year's IFT found that more than half of surveyed consumers who had moved toward more plant-based eating said they were committed to making it a permanent change, with an additional 22 percent saying they hoped the change would be a permanent one.
The industry is pivoting to meet these demands. From 2012 to 2016, plant-based product claims in the U.S. have grown at a CAGR of 35.8 percent, with 220 related product launches in 2016 and 320 in 2015, HealthFocus reported.
"People like and crave that taste [of meat]," Chris Milligan of Trilogy previously told NOSH, "even if they aren't eating the meat itself."