DiCaprio Joins 'Team Beyond Meat' in Burger Battle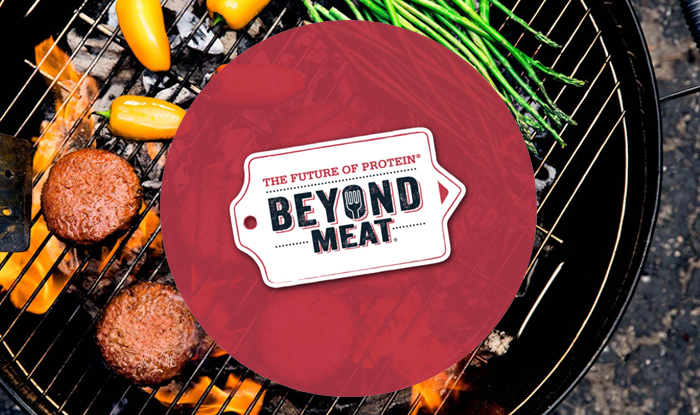 Leonardo DiCaprio is biting into more than just acting roles this year; he's also embracing the the role of investor. Plant-based burger company Beyond Meat announced yesterday that the A-list actor and environmentalist has invested in the company. Terms of the deal were not disclosed.
DiCaprio will also serve as an advocate for the brand, which he has worked closely with since the company's start in 2016. DiCaprio reportedly visited beyond Beyond Meat's research center to provide feedback on early iterations of its "Beyond Burger," according to the company.
"Livestock production is a major contributor to carbon emissions," DiCaprio said in a statement. "Shifting from animal meat to the plant-based meats developed by Beyond Meat is one of the most powerful measures someone can take to reduce their impact on our climate. Beyond Meat's ability to create appealing, healthy meat directly from plants will go a long way in helping every day consumers take action on climate change."
DiCaprio joins the brand's star studded cast of investors including Bill Gates, Twitter co-founders Biz Stone and Evan Williams, General Mill's venture arm 301 Inc, venture capital firm Kleiner Perkins Caufield and Byers, and even meat conglomerate Tyson Foods.
"From a fellow investor in this space it's always good for someone so visible like Leo to bring a brighter spotlight to [Beyond Meat's] social mission," Pete Speranza, new business development principal for 301 Inc, told NOSH from natural products show Esca Bona.
Beyond his own star power, DiCaprio also brings expertise with environmental advocacy to the table, having reportedly donated $20 million through his own foundation to various initiatives aiming to prevent extreme climate change. This also isn't DiCaprio's first foray into food. The actor also recently invested in plant-based snack company Hippeas and sustainable seafood company LoveTheWild.
"His investment and role as an advocate reflects a shared vision that meat made directly from plants, like our Beyond Burger, has enormous benefits for human health, the climate, natural resources, and animal welfare. Leo was helpful early on in providing feedback on our burgers as we readied them for launch, and I look forward to continuing to collaborate as we bring delicious, satiating products to a rapidly increasing consumer base," Ethan Brown, Beyond Meat CEO, told NOSH.
The new investor addition is a win for Beyond Meat, who is currently engaged in a "battle of the not-quite burgers" with other plant-based, meat alternative leaders, including Silicon Valley darling Impossible Foods, which has traditionally sold in food service but is working to enter retail in the near future.
Beyond Meat — whose own meat-like Beyond Burger is made from pea protein — has been focused on retail, launching across the country in grocer after grocer this year. After launching with Whole Foods Market in October 2016, the brand expanded to conventional retailers, and most recently rolled out in the meat cases of 600 Kroger-owned stores. It's currently sold in more than 2,500 grocery stores and restaurants nationwide, according to the company.
The rapid growth spurts come as consumers are increasingly interested in plant-based foods and companies are interested in the possible profits those products hold. Reuters reported the sector is expected to reach $5 billion by 2020.