An In-Depth Look into OTA's Lawsuit Against USDA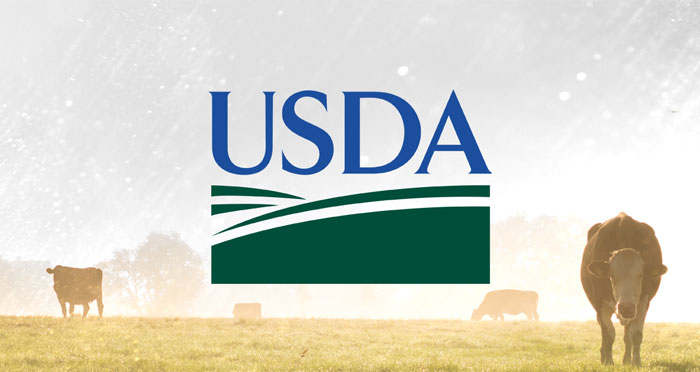 There's a battle being waged against the U.S. Department of Agriculture (USDA). Last month, the Organic Trade Association (OTA) announced it had filed a lawsuit against the agency, and since then the response from industry leaders has been polarizing. The lawsuit is striking nerves because of its potential impact on organic products using anything from dairy to eggs — and also due to its eerily familiar pattern to the current administration's other recent handlings of food regulation.
The OTA works hand in hand with the National Organic Program, a division of the USDA, through a public private partnership, similar to the USDA's Food LINC (Leveraging Investment for Network Coordination). But now, it seems this relationship in particular may be in jeopardy due to the current administration's handling of new regulations.
In 2015, the OTA decided that animal welfare standards needed to become part of the organic standard. While there is a certification specifically dedicated to animal welfare, the Global Animal Partnership (GAP), animal welfare standards within the organic certification are currently only centered around animal feed, antibiotic usage and "access" to the outdoors. The OTA had tried before — The trade organization issued a series of organic animal welfare recommendations to be incorporated into the original Organic Foods Production Act of 2002. Although these new standards were supposed to be enacted in January 2017, with repeated delays, the amendments, which have yet to be officially enacted by the USDA, are at a standstill– and the OTA is done waiting.
The lawsuit filed last month alleges that the USDA violated the Administrative Procedure Act because the repeated delays under the current administration were issued without any public process and abused USDA's discretion by proposing action to indefinitely delay or kill the rule. The OTA also claims that freezing regulations should not apply to the industry-driven organic standards because brands are not required to get the seal; they choose to become certified in order to have the ability to label their products as organic. The group is arguing that it's this voluntary nature that should have protected the amendments from delay.
Opponents of the new standards claim that the recommendations could outprice organic items for conventional consumers, and that the suit could drive consumer mistrust of government agencies that can't reach an agreement without a court proceeding.
Laura Batcha, CEO and executive director of the OTA, told NOSH that the group had "pre-discussions" with the White House and government agencies prior to filing, but ultimately felt that the lawsuit was a necessary step.
"There is a failure of the government right now to advance the development of organic standards," Batcha said. "The American organic sector is the gold standard of how a successful public-private partnership works, but if the government does not pull its weight in this partnership, then the organic sector will do everything it can to make sure it is continuing to move forward."
It's not just farmers who are joining in the fray; CPG manufacturers who use animal products within their offerings could also be impacted. Supporting the Organic Trade Association are groups and companies including Organic Valley, Stonyfield Farms, Pete & Gerry's Eggs, National Co+op Grocers and the Accredited Certifiers Association.
Organic Valley said it's backing the OTA to protect the integrity of the organic seal, noting that the rules governing animal welfare are crucial to farmers and consumers who choose organic.
"We have cooperated throughout the industry to craft sound regulation. For the administration to now let political pressure derail that progress is an assault on the trust the organic industry has worked so hard to earn," George Siemon, CEO and a founding farmer of Organic Valley, said in a statement. "Animal welfare matters. Organic should mean the best possible livestock and animal welfare practices."
Siemon's belief is that consumers support better living conditions for farm animals. According to a 2015 Consumer Reports Survey, 84 percent of consumers rate "better living conditions for farm animals" as very important or important while a 2016 Lake Research Partners study found that 74 percent of consumers say they are paying more attention to labels describing how animals raised than they were five years ago.
Those sentiments were also reflected in input from farmers, consumers, and other stakeholders, collected by the OTA over 14 years to better understand how consumers understand the organic seal. Batcha said that 99 percent of the 47,000 responses submitted to the FDA during the most recent comment period earlier this year found that consumers believe the organic seal indicates better animal welfare practices and advocated for the rule to become effective without further delays by Nov. 14.
Stonyfield's Director of Organic and Sustainable Agriculture, Britt Lundgren, told NOSH that she thinks that because of this demand, the lawsuit is needed to "get the USDA to do its job," and protect the consumer's trust in not just the current organic standards, but the organic standards they believe they are getting.
"If USDA does not implement the final Organic Livestock and Poultry Practices rule, it will be a blow to consumer trust in the organic label," Lundgren said. "Consumers believe that certified organic livestock are raised according to high standards of animal welfare, including outdoor access. We need to make sure that all certified organic operations consistently meet these consumer expectations."
But not everyone in the industry is backing the OTA. Large interest groups like the American Egg Board (AEG), who did not return NOSH's request for comment, oppose aspects of the new rule. For example, the AEG believes that enclosed areas called porches should qualify as outdoor access, mainly because moving away from porches would require more land and money. And brands who fail to make the switch within the amendment's five-year time limit would lose their certification and the nearly $1 billion organic meat and poultry market.
However, Pete & Gerry's Eggs cofounder Jesse LaFlamme told NOSH he thinks the five-year buffer gives larger companies plenty of time to adapt and will not hamper the sales growth of organic eggs. Organic egg production is roughly five percent of the overall egg supply in the nation. Of that five percent, LaFlamme said a large majority of farmers "are already in compliance, or can easily be in compliance with the proposed rule."
Lundgren echoed similar sentiments regarding large CPG leaders outside of the egg industry who may also be questioning the feasibility around switching their supply chain practices. She added that the seal's voluntary status gives it the ability to demand the highest standards from those who want to use it.
"At Stonyfield, we know our farmers are working hard everyday to comply with the organic standard and maintain high standards for animal welfare. If the new Organic Livestock and Poultry Practices rule prevents a farm or business from becoming certified organic because they do not want to meet this high bar, then that is their choice," she said. Lundgren added that Stonyfield's farmers, most who already comply with the newly proposed welfare standards, would largely not be affected.
While the organic seal does not currently protect animal welfare, there is one that does: GAP certification. The certification group, who denied requests for comment for this story, has been gaining traction since its early adoption by natural retailer Whole Foods Market in 2011. Under it's current standards, companies are ranked on a scale of one to five depending on their animal welfare standards.
Now those standards promoted by GAP and Whole Foods are becoming more widely embraced. In June 2016, Perdue announced new animal welfare standards that included adding windows to 200 barns and a study of chicken-enrichment activities, and last month the company committed to raising enough GAP-certified chickens to meet customer demand.
Still, certifications and the supply chains associated with them are expensive — especially for emerging brands — so companies historically have needed to be strategic about which seals best align with their overall mission and beliefs. For Perky Jerky, that meant choosing GAP over organic.
"We found early on in the jerky set that consumers were more concerned about the welfare of the animals as opposed to just being organic, which is why we were early on big supporters of GAP," Brian Levin, Perky Jerky's "chairman of the herd," told NOSH.
Levin added that while he thinks the lawsuit is "definitely necessary," he does believe the switch could change the pricing, and therefore access, of organic options for all consumers.
"The issue is that animal welfare protection is great, but it is also significantly more expensive, and we've gotten to a point when organic has just reached an approachable price level. Now you are starting to see it everywhere, Costco to Kroger and even Walmart," he said. "But once you institute these changes and welfare requirements, you are going to add 30-40 percent on to cost."
As for the USDA's reaction, few know what to expect. The USDA denied NOSH's request for comment regarding the pending litigation. The silence comes as the department also sees a shakeup in its staff. Miles McEvoy, who led the NOP since 2009 as deputy administrator, stepped down just two days before OTA's lawsuit filing, leaving one more vacancy in the agency's leadership. That's part of a more widely perceived administrative slowdown under President Trump. The FDA has also delayed recent menu labeling regulations, and then last week, the FDA announced that food and beverage companies will have a roughly year and a half more to adhere to the newly updated Nutrition Facts label.
As of today, no court dates have been scheduled for OTA's case. Companies interviewed for this story all noted it's their hope that the USDA and OTA will reach a settlement outside of the courtroom. But in today's political landscape, some are skeptical.
"Hopefully [the USDA] would come to their senses and do it voluntarily or preemptively, but in this administration, if you push on anything it's a pretty big pushback," Levin said.