CB Insights Webinar Highlights Influential Food & Bev Startups

While it may seem like large CPG corporations are at odds with young upstart brands in the quest for shelf space, in truth, rather than developing separately, the two groups are increasingly linked through investment, acquisition and brand incubation. These relationships are especially key in major companies help to bring healthy, better-for-you concepts and products from these startups to a wider audience.
Zoe Leavitt, Retail Food & Technology Analyst at strategic data analytics firm CB Insights, discussed yesterday this evolving relationship between the two players during a webinar titled "Startups Shaping the Future of Food."
A CHANGING RETAIL LANDSCAPE
Leavitt began by discussing the current retail landscape, in which large food companies face a variety of challenges. In particular, customers are visiting grocery stores less frequently than in the past; in the last twelve months, 23 percent of Americans did some grocery shopping online.
Leavitt noted that food retailers have responded to these challenges by leaning more heavily on private label offerings. In addition to higher margins, private label products build customer loyalty with products that can't be purchased online and create a strong competitive set that can differentiate retailers from their competitors. The pivot has produced tangible results; Costco's Kirkland brand, Leavitt noted, represented about 25 percent of total sales for the warehouse retailer last year.

Even e-commerce's biggest power, Amazon, has recognized the benefits of a strong private label presence. Through its Happy Belly brand, the online retailer sells a variety of food and beverage commodity products, including snacks, whole bean coffee and bottled purified water. The recent acquisition of Whole Foods opens up the natural product retailer's 365 and Whole Foods brands to be sold online.
CPG INCUBATORS STAYING ACTIVE
Since 2015, several large food corporations have launched venture funds and incubation units to identify and support innovative emerging brands, according to Leavitt In 2017, over 400 different funds invested in food and beverage startups, up from 330 the previous year.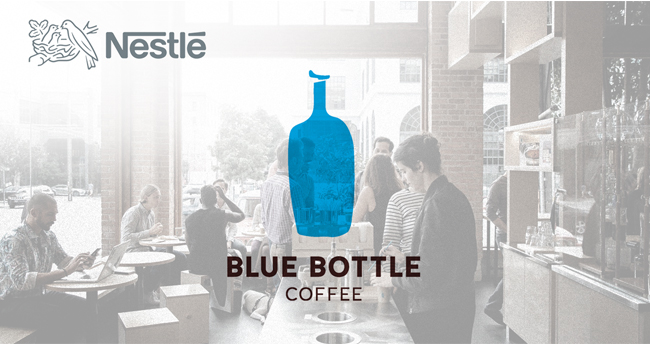 A recent notable deal in the space includes Nestlé's acquisition of Blue Bottle Coffee for $700 million in September. Leavitt told the audiences that the deal would open new experiential retail channels for the food and beverage conglomerate and give the company its first foothold in brick-and-mortar premium coffee. With a slew of recent acquisitions over the past 12 months, including Peet's Coffee and Panera, JAB Holdings Co. has staked its claim as a major operator developing long-term plays in consumer brands.
Unilever has also been active this year, acquiring two tea companies — Puka Herbs and Tazo— as well as better-for-you condiment maker Sir Kensington's. The company's investment arm, Unilever Ventures, has also focused more on food delivery startups, such as Sun Basket and meal kit brand Gusto.
Traditional CPG powerhouses like Kellogg's, Campbell's Soup and General Mills have also pivoted towards investing in forward-looking ventures, albeit in different ways. Kellogg's acquired startup Rx Bar, a snack bar company that emphasizes natural ingredients and transparency, for $600 million, while making strategic investments through its 1984 Capital venture fund in more early-stage brands like moringa brand Kuli Kuli and smoothie startup Bright Greens. Meanwhile, Acre Venture Partners, a division of The Campbell Soup Company, has focused on distribution rather than new food brands, investing in food waste reduction company Spoiler Alert and food safety startups like Impact Vision and Sample 6.
PLANT-BASED FOODS DRIVING INTEREST
Food and beverage startups are attracting interest from both large CPG companies and private equity firms by riding the momentum behind certain category trends, Leavitt explained.
Plant-based protein has been one of the strongest examples of a niche category evolving into an influential movement that is impacting the entire industry. Leavitt noted that, while plant-based meat alternatives have existed on the market for years, traditional meat companies have only recently gotten on board, most notably through Tyson Foods' investment in Beyond Meat last year. The plant-based burger company has raised $40.5 million in disclosed funding thus far, attracting investors ranging from Tyson and General Mills' business development and venturing unit 301 Inc. to actor Leonardo DiCaprio and billionaire philanthropist Bill Gates.
Impossible Foods, another plant-based meat startup with a focus in foodservice, has also garnered significant financial support. Leavitt said the Redwood City, Calif.-based company, which aims to convert meat-loving consumers, was beginning to have an impact on the market through its presence at nationwide fast casual restaurant chains, such as Umami Burger and Bareburger, and through an impending partnership with major food supplier Sysco.
Leavitt noted that the runway was still wide open for further innovation in plant-based protein sources. The initial reception for pea-based milk brand Ripple has been positive ($43.6 million in disclosed funding) and looks set to continue growing with Campbell's Soup's recent entry into the category through its Bolthouse Farms brand. Mushroom proteins, Leavitt said, are gaining some traction as well: Kellogg's invested in MycoTechnology, which develops mushroom-based flavorings and protein ingredients, including one that can block bitter aftertastes in tea, coffee, beer and other products.
FUTURE TRENDS
Leavitt closed the presentation by examining several long-term trends that could reshape the food and beverage industry over the next five to 10 years.
Taking the concept of a meat alternative to a whole new level, Leavitt said that the development of lab-grown meats has been making progress. The process involves a brewing-esque process in which cultured stem cells from a cow are grown atop a base serum into muscle fibers that can be then shaped into animal products, like burger patties. Startup Memphis Meats, which received investment from ingredient supplier Cargill in August,is working to produce cell-cultured duck and chicken meat while Finless Foods, is focusing on cultured lab-grown fish. The company's first product, Bluefin Tuna, is slated to launch in 2019.
Leavitt explained that lab-grown meat can help address a range of environmental issues related to cattle grazing, from water and land usage to greenhouse gas emissions. However, major obstacles still remain. Cultured meat still relies on animal-based materials, creating a conflict for vegans and vegetarians.
Future scientific innovations also extend to improvements in food safety and supply chain, Leavitt noted. Companies such as Apeel and Cultiva have explored using agricultural byproducts to create thin barriers on the outside of fruits and vegetables to help reduce food and packaging waste. . Meanwhile, IBM has brought the likes of Walmart and Tyson Foods into its blockchain system, increasing real-time supply chain visibility and allowing users to track the origin of food shipments in greater detail. The use of blockchain is only expected to grow more.
Leavitt also noted that both large brands and startups have made an effort to explore alternative distribution channels that bring them closer to their consumers. Some companies are targeting specific markets and meeting those consumers where they work and reside. They include SnackNation (office), CarGo (ride-sharing apps, like Uber) and WeLive (home delivery).
Elsewhere, Nestlé launched a "summer camp" pop-up store for its Lipton iced tea brand earlier this year, while the aforementioned Dirty Lemon used a vintage drug store aesthetic to promote its products at its pop-up in Soho, New York City. Leavitt said the temporary installations helped the brands stand out and reduce their reliance on grocery stores as the primary point-of-sale.