4 On-Trend Natural Food Companies Gain Investment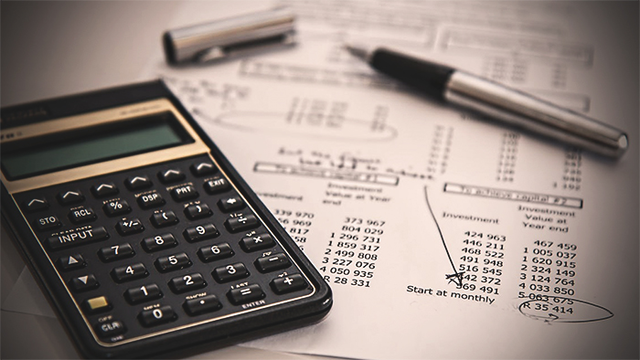 As companies seed their portfolios with products that respond to evolving consumer tastes and preferences, they're also growing their costs. Financing growth takes money: over the last month, private equity firms pumped it into natural food companies.
Here is a look at four companies — Love Grown, Kar's Nuts, Custom Made Meals and Passport Food Group — that have all been acquired or launched strategic partnerships to further grow and scale their brands.
Cimbria Capital Embraces Family-Focused Wellness
Love Grown, a Denver-based, family-focused natural food brand, has launched a strategic partnership with Cimbria Capital. The Texas-based private equity firm focused on solving challenges surrounding agriculture, food and water aims to help the brand expand its mission globally.
"Love Grown's healthy products are helping families mainstream wellness into their lives and this attribute has global appeal," Noah Sabich, Director of Cimbria Capital, said. "We look forward to acting as a true partner with Love Grown's management to create long-term value as they expand operations and plan entry into new markets and geographies."
Love Grown was founded in 2009 and has since expanded into more than 11,000 retail stores with their line of breakfast foods, including instant oatmeal cups, hot cereal blends and packets. The company also has a cereal line called Power O's, made from navy beans, lentils and garbanzo beans.
Kar's Nuts Sells Majority Stake
The longstanding fruit-and-nut trail mix maker Kar's Nuts sold a majority stake of its company to an affiliated private equity fund of Palladium Equity Partners earlier this month. Terms of the deal were not disclosed, however, a statement from the company did confirm that Kar's President, Nick Nolay, will remain in his position and that employee structure is not expected to change.
The Madison Heights-based company said through market expansion, product innovation, and potential food and snack acquisitions, the company hopes to continue to grow the rising healthy snack category.
Palladium's current and past investments in the food industry include Sahale Snacks, a manufacturer and marketer of branded nut and fruit snacks; Wise Foods, a manufacturer and marketer of salty snacks; Del Real Foods, a Hispanic refrigerated foods company; Teasdale Foods, a producer of bean and hominy products; Castro Cheese, a manufacturer and distributor of authentic Hispanic cheeses; and Taco Bueno Restaurants, a Tex-Mex restaurant chain.
Kar's is currently the No.1 producer of branded trail mix in the United States, according to the release. With an increase in demand for healthy, convenient foods, as well as a willingness to embrace high-fat, plant based proteins, the company thinks it is well positioned to continue its upward trajectory.
New Water Capital Acquires Custom Made Meals
The pre-made entree and appetizer manufacturers Custom Made Meals and Custom Corned Beef Inc. were both acquired last week by an affiliate of the Boca Raton-based investment firm New Water Capital Partners. The terms of the deal were not released. John Birdsall, President of Custom Made Meals, will stay with the company in his current position, as well as a board member, according to a press release.
Custom Made Meals are currently sold in more than 6,000 stores in the U.S. The company offers retailers both pre-packed meals that can be sold on shelf and value-added options for full service cases.
New Water Capital acquired the company during a time when the industry is continuing to see a demand for convenient, ready-to-cook meals, and retailers are seeking to provide more diverse offerings.
Swander Pace Adds Global Flavors to its Portfolio
Swander Pace Capital, a leading private equity firm focusing on consumer product companies, is going global — with its flavors, that is.
Swander acquired Passport Foods, a leading foodservice and retail manufacturer and distributor of internationally flavored foods, in a deal that closed last week. The terms of the deal were not disclosed.
Merging consumers' desires for unique, global influences and natural products, Passport recently launched certified organic appetizers, specialty noodles, wraps and crisps.
"Consumer trends dictate an increased demand for innovative, global flavored, clean label products," John Signorino, CEO of Passport, said in a statement. "Swander Pace Capital, with its strong track record of building and growing world class food companies, is the ideal partner for helping us capitalize on these trends and strengthen our position as a category leader in high quality globally-flavored foods."