3 Takeaways From Last Week's Quarterly Earnings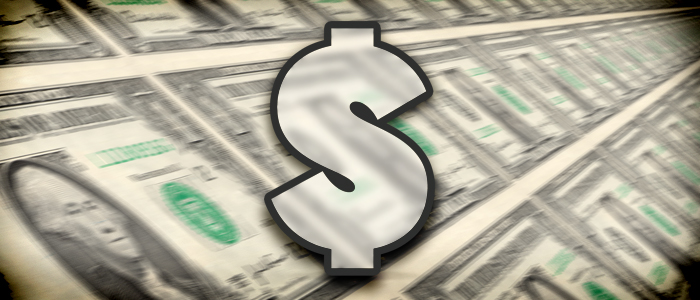 After the first half of 2017, some food companies are readjusting their marketing and R&D strategies in hope of staying on track to hit their annual sales goals.
Sprouts Farmers Markets, Natural Grocers, Kellogg's and B&G all held quarterly earnings calls for investors last week. Here are three areas all four companies will be focusing on to fuel future growth.
All Eyes Online
The food industry is exploring online marketing and e-commerce opportunities to help boost profits. Not only is Kellogg's vice president finding the e-commerce channel "exciting," but after Amazon's acquisition of Whole Foods Market, retailers are looking to focus more online, as well.
Sprouts' CEO Amin Maredia said the retailer will be making "significant investments" in its digital experience and apps to "ensure customers have access to what they need, when they need it on the platform of their choice." Part of that plan is to extend its partnership with Amazon Prime Now from 10 to 20 stores by the end of the year.
"We think that that number could be somewhere in the one-third to 40 percent range, maybe to half of the stores, but the key point there is it helps us extend our trade area," Maredia said.
B&G's CEO Robert Cantwell also emphasized the importance of e-commerce, noting that they've created a team to make sure the brand retailers stays "out in front of e-commerce growth." While the channel may not be its largest sales driver now, Cantwell predicts it will only grow in size.
"The consumer dynamic is changing," he said. "E-commerce, and all the other things that everybody talks about is, here to stay. It's a small part of kind of the food business today, but we think it will be a bigger and bigger part of the food business as we go forward."
Getting the Consumer In-Store
Though e-commerce is growing, most consumers still do most of their shopping in stores. To avoid losing customers to the competition, retailers are looking at how best to personalize the in-store experience to not only keep their current shoppers, but also attract new ones.
Sprouts representatives said it has seen great success with its newly enhanced deli program that offers made-to-order sandwiches and healthy on-the-go meals in more than 120 of its stores. The company also announced it will be pushing more personalized coupons and targeted offers.
Natural Grocers is taking a different, more traditional approach to marketing in order to bring more foot traffic to its stores after a "challenging" quarter. The grocer said it plans to rein in store growth and expenses, but increase its television ads and direct mailers.
Natural Grocers launched a pro-organic ad campaign and revamped its monthly store circular, good4u Health Hotline Magazine, earlier this year.
Innovation
Kellogg's is trusting its gut when it comes to launching more on-trend foods and packaging, but is still sticking with what it knows to work. The cereal giant announced that in September it will launch Special K Nourish — a variation of its Special K line with added probiotics.
"For us, we need to reassert our credentials in these areas. So we'll do the hygiene work we're already doing, removing artificials, etc., but the big wins will come from upping our claims on existing brands like Raisin Bran, Mini-Wheats, around fiber and the importance of fiber and then, driving innovation into our adult brands, things like Special K with probiotics," Senior Vice President Paul Norman said. "I think what will be really important is gut health and the gut-brain connection, the importance of the microbiome and the importance of fiber coming back into people's diets, either prebiotic or probiotic benefits."
Cereal has seen soft sales over the past few years, as well as this quarter, but Norman noted that the company hopes to counter this by exploring how to best reposition cereal as "an all-day snack."
B&G is also looking to innovation to help counter the decline it's seen across its shelf stable Green Giant lines. In 2016, Green Giant launched its frozen innovations line, which helped drive a reported double-digit net sales increase this quarter. Now, Green Giant is looking to extend that line with five new products, as well as introduce a completely new line of Green Giant frozen innovation products in September, according to Cantwell. The new line is expected to hit stores in January.