Ingredion Acquires Tic Gums
At a time when even the most routine of ingredients is required to have a "clean" aura, a leading ingredient company has glommed up some clean-label gums.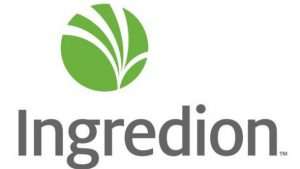 Ingredion Incorporated announced Tuesday that it is acquiring (need more about TIC) Tic Gums for $400 million. Ingredion said the pickup will let it expand its range of thickeners beyond starch-based products — generally found in quiches, cheesecakes and instant mayonnaise — to non-starch, agriculturally-derived ingredients like gum acacia and guar.
Claire Regan, director of corporate communications at Ingredion, added to NOSH that she thinks this will also help Ingredion expand its customer base.
"[The acquisition] also brings additional clients to Ingredion, especially within those small and medium sized companies that are really leading this innovation," Regan said.
The move toward nature-based gums and other textural elements is an industry-wide trend. Earlier this month, the National Organic Standards Board, which advises the U.S. Department of Agriculture on rules for the organic industry, voted to ban the food thickener carrageenan from organic food. Carrageenan is currently used in products like high protein and extended shelf life beverages to deli meat, but has been reportedly linked to intestinal inflammation.
For the full press release please see below:
WESTCHESTER, Ill., Dec. 20, 2016 – Ingredion Incorporated (NYSE: INGR), a leading global provider of ingredient solutions to diversified industries, announced today that it has entered into a stock purchase agreement to acquire all of the outstanding shares of TIC Gums Incorporated, a privately held, U.S.-based company that provides advanced texture systems to the food and beverage industry. Its expertise with gum-based texturizers complements Ingredion's expertise in starch technology, opening the door to new texture solutions for today's food formulations.
TIC Gums enables food innovation by combining several types of texturizers into systems that work synergistically in foods and beverages. The company has access to a variety of agriculturally derived ingredients, such as gum acacia and guar, and a deep understanding of their performance. These nature-based ingredients form the foundation for innovative texture systems and allow for clean-label reformulation.
The acquisition has been approved by Ingredion's board of directors and the stockholders of TIC Gums. It is expected to close by the end of the year, subject to customary closing conditions.
Ingredion expects to fund the $400 million cash transaction with available cash and short-term credit. Excluding one-time costs, the transaction is expected to be $0.04 – $0.05 accretive to adjusted EPS in the first year.
Together, Ingredion and TIC Gums will offer the widest range of texture capabilities, superior formulation expertise and rapid response to customer needs. The acquisition will expand Ingredion's higher-value specialty portfolio and customer base in the fast-growing segment of small-to-medium-sized food and beverage companies that are driving industry innovation.
"As a leader in texture systems for decades, TIC Gums has grown significantly over the past several years through its deep R&D expertise and a differentiated and focused approach to the customer experience. The team has an excellent track record in developing and delivering proprietary, customized systems. This acquisition propels us into a new era of on-trend texture development with even more solutions for organic and clean-label demands," explained, Ilene Gordon, Ingredion chairman and CEO.
"Combined with Ingredion's global presence and portfolio of starch-based texturizers, there's even more opportunity for robust growth and expansion," Gordon added.
"TIC Gums' and Ingredion's strengths complement each other perfectly. We share a vision around the importance of texture and stabilization in food and beverage formulation. By coming together, we will truly be able to focus on the correct technical solutions for our customers whether they be starch, gum or systems containing both. Ingredion's global footprint will enable us to achieve our geographical expansion goals much faster than we otherwise could on our own. We believe our business model strength in clean-label formulation with the most dynamic players in the food and beverage space has significant untapped potential on the global stage," said TIC Gums President Gregory Andon.
TIC operates two production facilities, one in the United States and one in China, and state-of-the-art R&D labs in both countries. The company conducts business worldwide and employs over 200 people.
About Ingredion
Ingredion Incorporated (NYSE: INGR) is a leading global ingredient solutions provider. We turn corn, tapioca, potatoes and other vegetables and fruits into value-added ingredients and biomaterial solutions for the food, beverage, paper and corrugating, brewing and other industries. Serving customers in over 100 countries, our ingredients make yogurts creamy, candy sweet, paper stronger and face creams silky. Visit Ingredion.com to learn more.
About Tic Gums
TIC Gums Incorporated is a leader in providing advanced texture and stability solutions using gum and hydrocolloid ingredient technology. Food and beverage companies worldwide rely upon TIC Gums to improve the quality, consistency and sensory experiences of their products. Legendary customer service, high quality standards and the unrivaled knowledge of our food scientists, known as the Gum Gurus®, have made TIC Gums the industry leader in gums and hydrocolloids for more than 100 years. Visit Ticgums.com for more information.