John Haugen on 301 INC's Plans to Grow Brands for General Mills
General Mills' 301 INC incubator pivoted loudly yesterday, announcing that it would begin focusing primarily on investing in early-stage food startups to help them grow.
The incubator, run by VP and General Manager John Haugen, has been around since 2012 but it had largely operated as a launching pad for internally developed startups like a snack delivery service known as Nibblr. The unit will now act as an internal VC firm and (as it says on the unit's' website) as an "emerging brand elevator."

Project NOSH spoke with Haugen, who works with fellow General Mills executives Pete Speranza (who handles business development and strategy) and Jason Genske (innovation and product development) about what food and beverage entrepreneurs can expect to see from 301 and why the unit shifted strategies.
According to Haugen, the unit's vision and goal is "to be that indispensable partner for growth for those new emerging companies." Haugen told Project NOSH that the shift is not because General Mills didn't see success launching it's own innovative brands, but because the consumer landscape is moving so quickly. Rather than trying to start from scratch with an idea, 301 can partner with a brand that's already seeing success and is an expert in their category. "I think what we realized," Haugen said, "is that the best ideas for growth opportunities are in the marketplace and we think this approach will help us move more quickly towards those ideas."
It's worth noting, Haugen said, that General Mills will still also have a robust R&D team, and he doesn't rule out the possibility that 301 would create a new brand and product from scratch one day. Still, the move is more to a venture capital approach.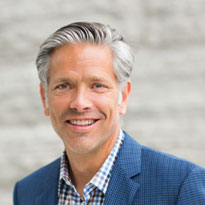 Haugen said that the benefit to partnering with 301 is more than just monetary due to the size and experience of its parent company Currently General Mills has hundreds of products that span 30 different retail categories and all three temperature states (shelf stable, refrigerated and frozen). By selecting 301 as their VC partner, he said, food startups will be able to gain access to General Mill's vast strategic knowledge in areas ranging from supply chain economics, to R&D to marketing to channel development.
It's this unique benefit that makes 301 different than other VC options. Haugen believes this "combination of investment capital but also capabilities…combined with the skill set of the entrepreneur, [is] a powerful combination for growth."
He said that starting projects like Nibblr gave the group a better understanding of the needs of small business entrepreneurs.
As for investment targets, Haugen said they are looking for products that are "really driven by the new culture of food and the move towards more natural, close to the source products," many of which reflect the "New definition of wellness and proactive health and really the consumer continuing to drive change in the marketplace."
Haugen said that the business unit won't rule out a brand that's competitive to another General Mills product (hard to avoid, considering how many products the CPG giant has). Haugen says the unit is "following the consumer and if there are opportunities that we think are great growth opportunities for General Mills irrespective of whether or not they happen to be in current lines of business or brand new lines of business… our objective is to be a growth driver for General Mills."
He's also well aware of the differences between companies. "[Entrepreneurs] have varying needs. What we're finding is that we don't have a one size fits all approach." Because of this variation, Haugen also wants brands to know that "This is not about us stepping in and running those companies. And it's not about us stepping in and telling them how to run those companies. We try to be really deliberate in bringing capabilities to the table when [entrepreneurs] need them and it's not about us imposing our vision on those companies. It's about us helping them scale their vision."
Still, companies need to have some kind of proof of concept and be in the market before any scale can be applied, he said.
"There's a blend of art and science in how we apply the capabilities," Haugen said."You can't just back up the General Mills' truck and say 'okay I'm going to throw a bunch of capabilities at you.' That's not really how it works. It's 'how do we really provide the right insights, the right input, and the right expertise at the time when you need it.'"
What's the right time? "We look at a couple of inflection points," he said. "We like the product to have some demonstrated success in the marketplace. Once the product has demonstrated some form of proof of concept where they h
ave a remarkable product, they've identified a strong foothold consumer and might be building a strong distribution and number of turns within a certain channel. That's interesting to us. There's a second a second inflection point where you're starting to demonstrate proof of scale. Maybe you've been able to expand beyond a specific channel… or maybe you've been able to demonstrate that you're brand is expandable into other categories."
The company already has one investment in its portfolio, in plant-based protein brand Beyond Meat. While the initial outlay was before 301 had shifted to its new VC model, Hughes said the investment was identified and led by 301 INC as well as continues to be managed by the group.
Haugen is thrilled to see what the future brings. "It's a highwire act being a food entrepreneur" he says. "But what an exciting time [with] the relatively low barriers to entry and access to capital and expertise. It's a really dynamic time to be in the space."