The First 100% Organic Ingredient Bagel Mix Now Available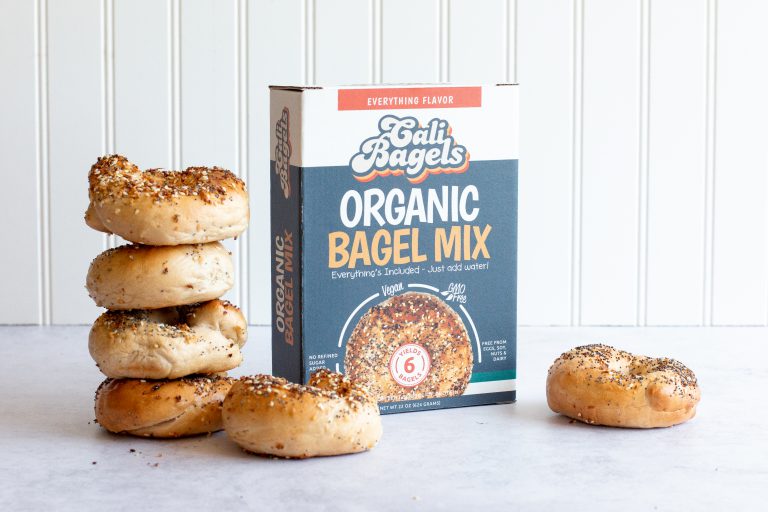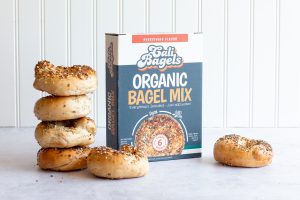 La Jolla, Calif. — Cali Bagels has released the first 100% Organic Ingredient Bagel Mix for retail and wholesale purchase. Home bakers will enjoy knowing that no special tools or ingredients are needed to prepare fresh Everything Bagels right in their own kitchen. The boxed mix only requires a cup of water to be added to the included ingredients. The resulting great tasting bagels are Vegan and contain no refined sugar as Date Syrup is used as a sweetening substitute.
Each box yields six (6) four ounce (4oz) bagels that pack 8 grams of protein in every one.
3 Pack sets of the boxed mixes are available on the Cali Bagels website for consumer purchase; wholesale information is also included on the website and via the brand's RangeMe profile.
The company also offers fresh baked Organic & Vegan bagels through restaurants, coffee houses, juice bars and (soon) to grocery stores in the San Diego area.
For More Information:
https://calibagels.com