Cadence Kitchen Expands To Winn-Dixie Locations In Florida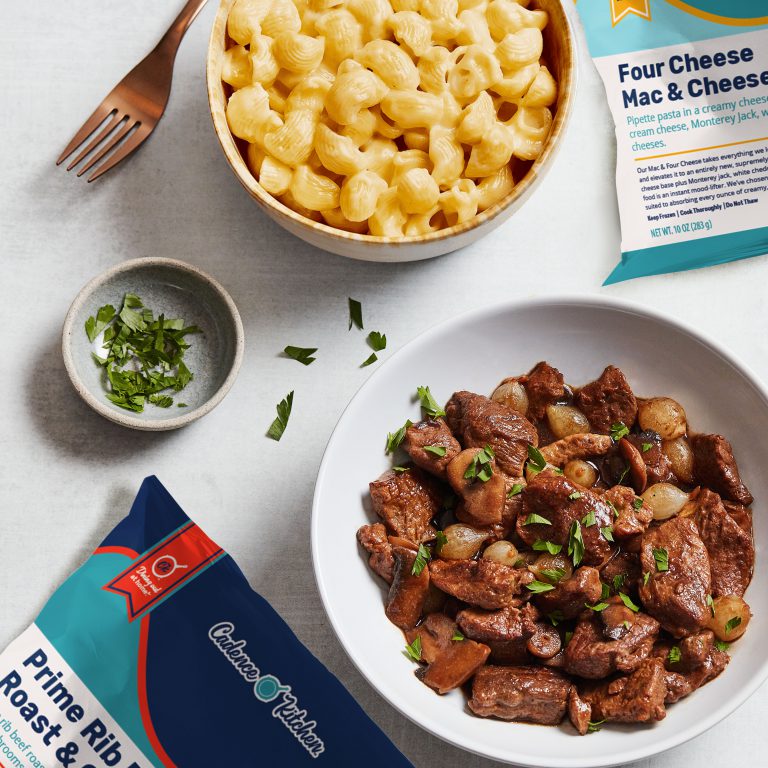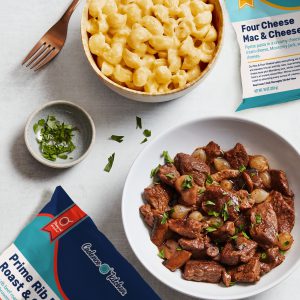 Corona, Calif. – Flash-frozen food tech company Cadence Kitchen announced a new partnership with Southeastern Grocers, Inc. (SEG), bringing its globally-inspired meals for convenient and better-for-you dining out at home to Winn-Dixie shoppers in the southeast United States. Debuting a new vertical freezer layout that brings Cadence Kitchen's traditional one-stop-shop bunker experience to the freezer aisle, 16 Cadence Kitchen dishes are now available at 27 Winn-Dixie locations in Florida.
The Cadence Kitchen menu items available at Winn-Dixie include diverse options for entrées, sides, plant-based, and breakfast, offering a wide array of choices to suit customer preferences. All are free from artificial preservatives, flavors, or colors, with hormone- and antibiotic-free meat and sustainably sourced seafood. Owing to Cadence Kitchen's liquid nitrogen flash-freezing technology, each dish cooks from flash-frozen to ready-to-eat in less than 15 minutes, with no loss of flavor, texture or nutritional value.
"The team at Cadence Kitchen is thrilled to partner with Southeastern Grocers. Our goal is to make it effortless to prepare a restaurant-quality, wholesome meal at home with clean ingredients and elevated flavor profiles," said Alex Klein, President, Cadence Kitchen. "Our introduction at Winn-Dixie gives us an opportunity to bring our innovative approach to frozen food to more freezer pantries in America."
Recognizing the continued consumer demand for convenient yet diverse options for home cooking, Cadence Kitchen brings a "grab-and-go" approach to shopping with one-stop-shop freezer bunkers, available at the majority of Cadence Kitchen retail partner locations in the U.S. Cadence Kitchen takes this a step further with Winn-Dixie, offering a new vertical freezer format that seamlessly integrates with the retailer's existing frozen food aisle while bringing the same shopping convenience found with Cadence Kitchen's traditional display. With large-format imagery, clear product descriptions and nutritional information, and interactive QR codes that link to further menu details and pairing suggestions, this new vertical presentation brings even more Cadence Kitchen convenience to grocery shoppers.
"Southeastern Grocers is excited to bring Cadence Kitchen to our shoppers in select stores – as life quickly heats up and busy families are once again on the go, these high-quality, dinner-time meal solutions will surely meet our customers' needs," said Tracy Aquila, Sr. Director of Merchandising, Frozen, Southeastern Grocers LLC.
The Cadence Kitchen dishes offered at Winn Dixie include: Prime Rib Beef Roast & Gravy; Prime Rib Beef & Broccoli; Prime Rib Beef Roast Stroganoff; Beef Stew; Chicken & Sausage Jambalaya; Chicken Fajitas; Chicken Stir Fry; Lobster Tortellini; Shrimp Scampi; Seafood Paella; Vegan Latin Bowl; Mexican Style Street Corn; Four Cheese Mac & Cheese; Chicken Tortilla Soup; Salsa Verde Breakfast Scramble; Lemon Risotto.
Cadence Kitchen's launch with Winn-Dixie increases its current availability to a total of nearly 300 retail locations across the U.S. Cadence Kitchen is also newly available for online distribution through a new direct-to-consumer partnership, announced in June.
About Cadence Kitchen
Creators of delicious, convenient and sustainable meal solutions, Cadence Kitchen is a food tech company that uses flash-freezing technology to create a new way to sustainably enjoy chef-quality food at home. With a wide range of international menu items, creative flavor profiles and thoughtfully sourced ingredients, Cadence Kitchen meals go from flash-frozen to ready-to-eat in 15 minutes or less.
About Southeastern Grocers
Southeastern Grocers, Inc. (SEG), parent company and home of Fresco y Más, Harveys Supermarket and Winn-Dixie grocery stores, is one of the largest conventional supermarket companies in the U.S. SEG grocery stores, liquor stores and in-store pharmacies serve communities throughout the five southeastern states of Alabama, Florida, Georgia, Louisiana and Mississippi. Fresco y Más, Harveys Supermarket and Winn-Dixie are well-known and well-respected regional brands with deep heritages, strong neighborhood ties, proud histories of giving back, talented and caring associates and strong commitments to providing the best possible quality and value to customers.
For More Information:
https://www.cadencekitchen.com/