Beyond The Equator Announces Partnership With Ocean Spray To Launch Cranberry Seeds And Cranberry Seed Flour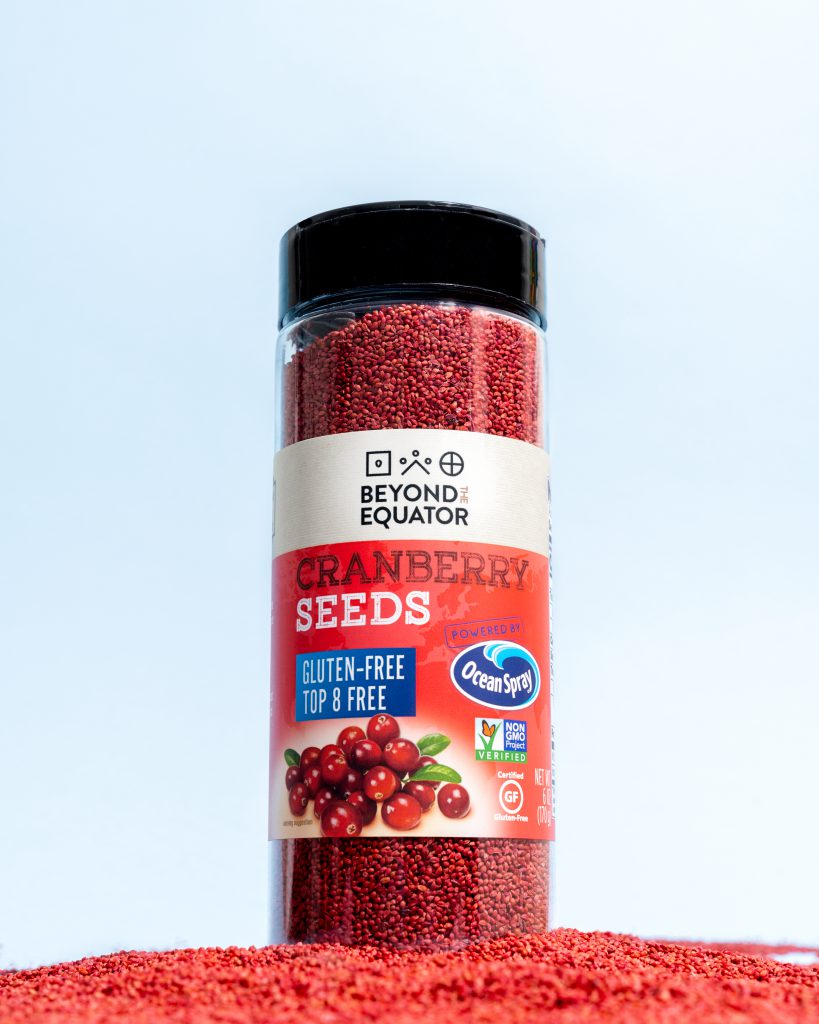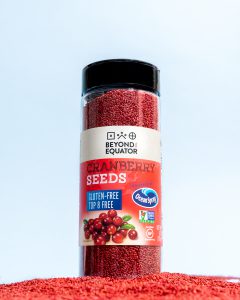 New Orleans, La. — Beyond The Equator, an innovative and forward-thinking producer of natural foods based in New Orleans, is proud to announce an exciting partnership with Ocean Spray Cranberries, Inc to launch two new products: Cranberry Seeds and Cranberry Seed Flour.
Cranberry Seeds are naturally high in dietary fiber and the perfect topper for salads, smoothies, baked goods and more. Cranberry Seeds are upcycled and contribute positively to a more sustainable supply chain. Cranberry Seed Flour is a revolutionary product, a clean and nutritious gluten-free flour made from cranberry seeds. The partnership is a huge step forward for Beyond The Equator, and partnering with such a well-known and respected brand such as Ocean Spray will dramatically increase their brand name and brand recognition worldwide.
Beyond the Equator are committed to introducing high-quality natural foods for their customers. With the launch of Cranberry Seed Flour, in conjunction with Ocean Spray, they have created an excellent flour substitute by finely milling cranberry seeds to create a GMO and allergen-free flour. The flour is perfect for products such as pancakes, waffles, cookies, brownies, and a range of other delicious foods. Cranberry Seeds are renowned for their many positive benefits, and the launch of Cranberry Seed Flour will enable consumers to utilize its natural goodness in many more products.
"At Beyond The Equator, we are committed to developing delicious, healthier versions of everyday products," said Kevin Bratcher of Beyond the Equator. "We are excited about this partnership with Ocean Spray to launch a new way for everyone to enjoy the benefits of the cranberry while keeping in mind the growing concerns for food allergies and the health-first priorities of consumers today."
Cranberry Seeds and Cranberry Seed Flour are now available for purchase on Amazon and at BeyondtheEquator.com.
About Beyond The Equator
Beyond The Equator is a locally owned and operated company based in New Orleans, Louisiana. The co-founder of the company Carl, partnered with a talented group of Bolivian farmers to build and grow a farming and exporting company focused primarily on superfoods. However, after ten years, the company evolved into a nutrient-inspired product development venture focused on incorporating these wonderful superfoods into everyday products.
One of the healthiest seeds in the world, chia, became the focus of this research and development. The owners of the company saw the amazing benefits of chia firsthand but were frustrated at the lack of food makers using chia. Their goal was to make products that have superior nutritional value and also taste great. Since then, they have expanded their focus from just chia to a number of underutilized, nutrient-dense seeds like flax, sunflower, and pumpkin. As they develop healthier versions of everyday products, they strive to keep in mind the growing concerns for food allergies and produce products that are as accessible and safe to consume as possible.
Beyond the Equator launched in 2017 with 5 Seed Butter as their flagship product. As they grow, they will continue to innovate and offer the healthiest products possible without
sacrificing on taste.
About Ocean Spray
Founded in 1930, Ocean Spray is a vibrant agricultural cooperative owned by more than 700 cranberry farmers in the United States, Canada, and Chile, who have helped preserve the family farming way of life for generations. The Cooperative's cranberries are currently featured in more than a thousand great-tasting, nutritious products in over 100 countries worldwide. Leading by purpose, Ocean Spray is committed to the power of good — creating good, nutritious food that has a direct and powerful impact on the health of people and the planet. All for good. Good for all. For more information visit: oceanspray.com
For More Information:
https://beyondtheequator.com