Wildway Launches Lemon Blueberry and Mint Chocolate Chip Snack Mixes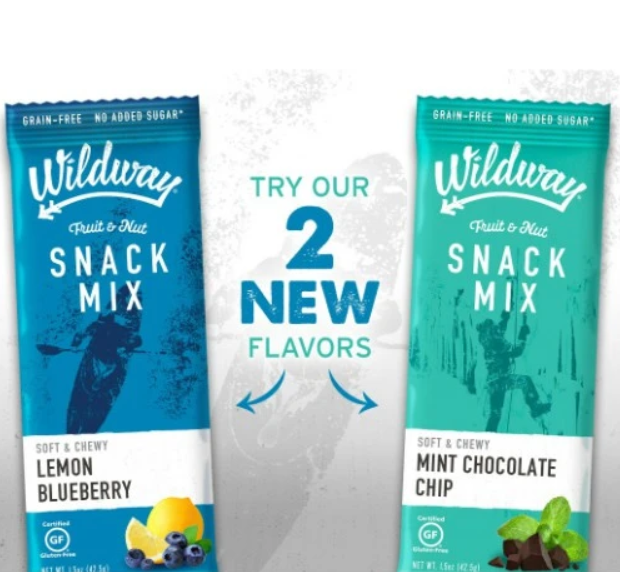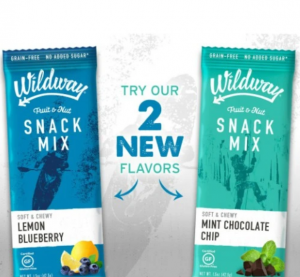 SAN ANTONIO, Texas– Level-up your snacking game once and for all with the latest Fruit & Nut Snack Mixes from Wildway, a San Antonio-based natural food company that believes in fueling life's daily adventures. The company has launched two new flavors— Lemon Blueberry and Mint Chocolate Chip— to expand its Fruit & Nut Snack Mix product line and round out a collection of five total options that are all available for purchase on the Wildway website. The other flavors available include Salted Chocolate Truffle, Toasted Coconut Latte, and Pineapple Mojito.
"Boring peanut, raisin, and chocolate candy-filled trail mixes have dominated the marketplace for on-the-go 'healthy' snacks for far too long, but we're here to challenge that. Our line of Fruit & Nut Snack Mixes are made using simple ingredients that pack a serious
punch with elevated flavor profiles to satiate cravings and deliver a unique snacking experience," said Kelli Koehler, Wildway Co-Founder. "The new Lemon Blueberry and Mint Chocolate Chip flavors have been a hit at our company taste tests and are something
we anticipate our customer base will be excited to get their hands on."
All Wildway Fruit & Nut Snack Mixes are certified gluten-free by GFCO, are free of wheats, oats, and grains, are 100% plant-based & vegan, oil-free, dairy and soy-free, and paleo-friendly. Additionally, the product line contains no added sugars or sweeteners,
GMOs or added flavorings and extracts, delivering the cleanest fuel around.
About Wildway
Founded in 2014, Wildway is a natural food company that strives to create nutrient-rich foods that fuel healthier, fuller lives of adventure. The company currently offers three product lines: Grain-Free Granola, Fruit & Nut Snack Mixes, and Grain-Free Hot Cereals,
which can be found online and in stores across the nation. For more information, visit www.wildwayoflife.com.
For More Information
wildwayoflife.com/