Wasa Launches New 100 Thin Rye Crispbread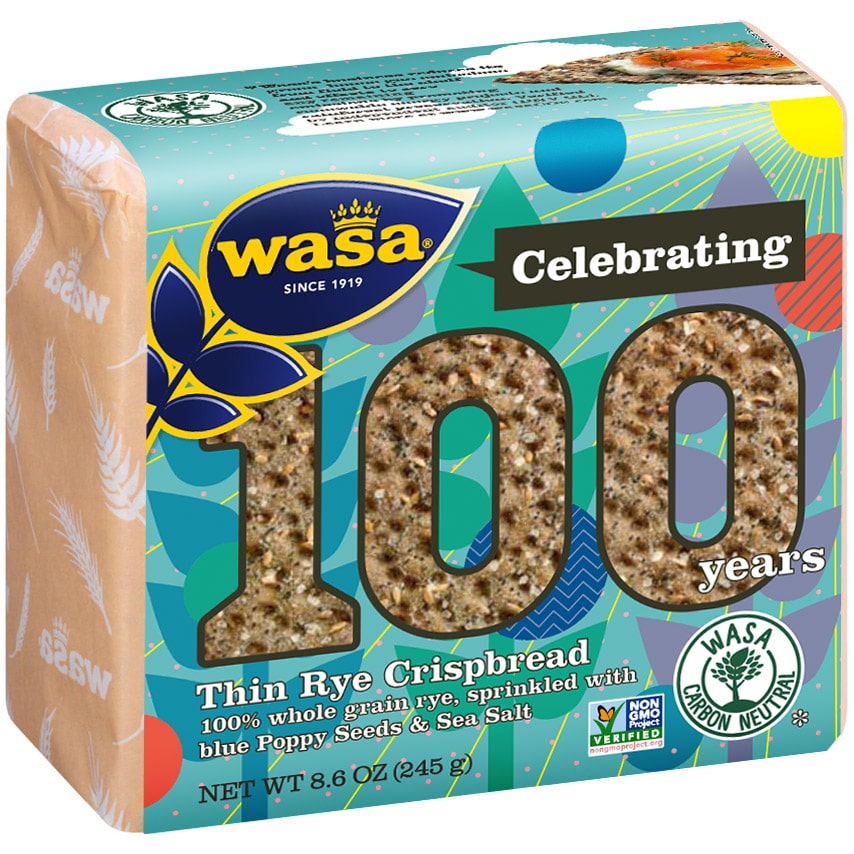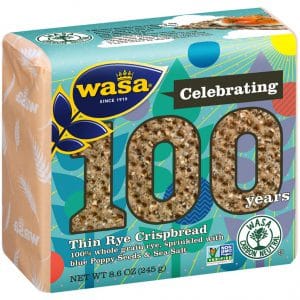 NORTHBROOK, Ill.— To commemorate 100 years of baking healthy authentic crispbread, Wasa has launched the New Wasa Thin Rye sprinkled with Blue Poppy Seeds & Sea Salt Crispbread! This extra thin, 100% whole grain rye crispbread is made with all-natural, non-GMO ingredients that are carefully selected, blended, and baked to create a delicious combination of taste, texture and Wasa's signature "crunch." At only 35 calories per serving, this crispy, airy and full of flavor crispbread makes for a nutritious and wholesome alternative to bread and crackers.
Wasa Thin Rye is made with 100% whole grain rye, a favorite ingredient with great health benefits. This crispbread makes a statement with its darker color and thinner texture for a carefully crafted crunch. Coming in at 10g whole grain and 2g of fiber per serving, this extra thin, 100% whole grain rye crispbread, topped with seeds and sea salt, has no added sugar1, no artificial ingredients, is a good source of ALA Omega-32, and is Non-GMO Project Verified.
Trust Wasa for authentic Swedish simplicity, based on decades of tested quality with milling and baking still occurring in-house. And now Wasa is 100% Carbon Neutral*!
*Wasa's business reduces its greenhouse gas emissions from field to the shelf and offsets to zero any remaining emissions by promoting renewable energy and rainforest preservation projects. Verified by independent auditor (DNV FL). Learn more at www.WasaCO2.com.
100 Years. 100% Whole Grain. 100% Great Taste. 100% Carbon Neutral.
For More Information
wasa-usa.com/products/crispbread/thin-rye/pack/