2020 WINTER FANCY FOODS COVERAGE IS SPONSORED BY:
Wake-N-Bagel Launches New Thaw and Bake Frozen Line at Winter Fancy Food Show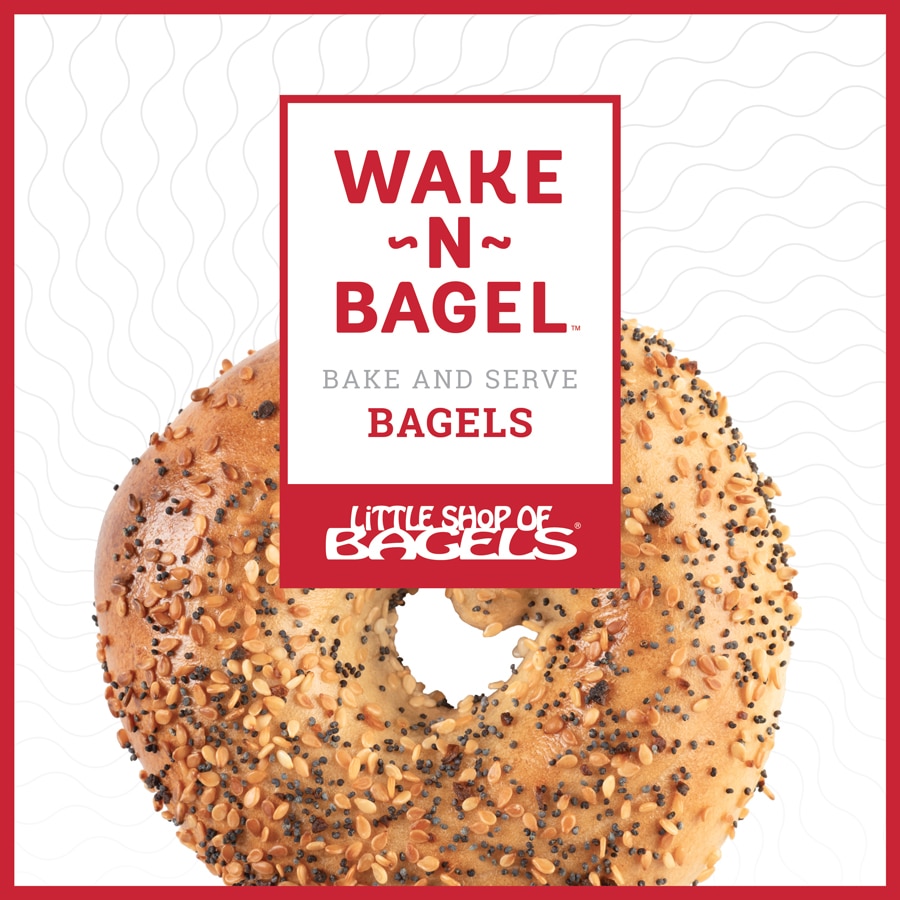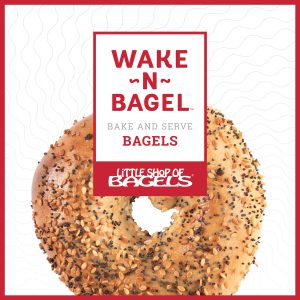 ASHLAND, Ore.— Inspired by the memories and experience of freshly baked bagels, Wake-N-Bagel brings those aromas and tastes to home ovens everywhere. We make it easy to enjoy authentic, delicious bagels in your kitchen with the launch of our new thaw, bake and serve frozen line.
Fueled by the positive responses and long-distance requests for bagels from their bakery, Little Shop of Bagels in Ashland, Oregon, owner Francesca Fericano knew it was time to get creative to meet that demand and give her customers everywhere the freshly-baked bagel experience.
Launching at the Fancy Food Show are three flavors- Our savory Onion Bagel, classic Plain Bagel, and the popular Hiker (Everything) Bagel. Raisin Cinnamon is the next flavor scheduled for release. All of our bagels are made with organic flours and grains. Samples will be provided and fresh bagels will be baked continuously throughout the Fancy Food Show at booth #5961.
"Using organic ingredients has always been an important part of our core values, and we have stuck to that for the over 25 years that we have been operating Little Shop of Bagels," said Fericano.
Wake-N-Bagels are available currently in fine grocery stores throughout Oregon and new accounts continue to be added after our soft launch in September. Wake-N-Bagel is excited to continue to partner with distributors and retailers as we grow our brand in the natural foods and frozen breakfast foods market.
The Wake-N-Bagel thaw and bake frozen line is made with organic flours and grains from a family recipe with over 25 years of success in our retail and wholesale bakery, Little Shop of Bagels in Ashland, Oregon. Our woman-owned company brings the experience of our fresh, authentic bagels into home kitchens everywhere. It's simple, just thaw, bake, and enjoy! For more information, visit our website, Wake-N-Bagel.com or email contact@wake-n-bagel.com.
For More Information
wake-n-bagel.com