Verb Launches Lemon Raspberry Flavor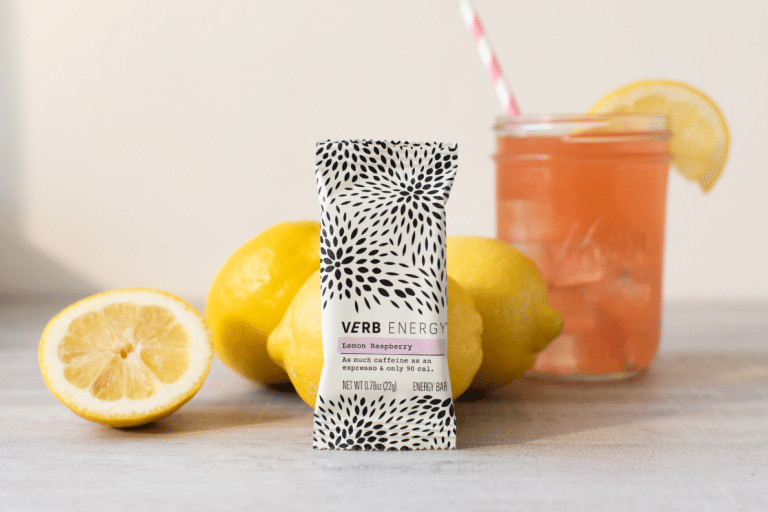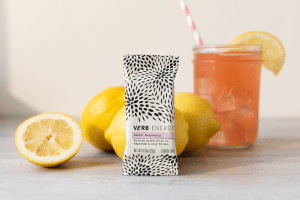 BOSTON– Verb, a DTC, text-to-order energy brand, has announced its newest flavor just in time for summer: Lemon Raspberry.
Developed in collaboration with Nick DiGiovanni, the youngest-ever MasterChef finalist, this limited-release bar highlights the natural, light, and refreshing flavors that we often crave during the hot summer months.
With this fresh flavor palette top of mind, the Verb team and DiGiovanni worked for four months – oftentimes visiting farmers' markets themselves in search of inspiration – to develop the ultimate summer combination. With hints of lemon and raspberry throughout, Lemon Raspberry delivers Verb's signature, all-natural energy-boost with new, unique flavors not typically found in an energy bar.
All of Verb's 90-calorie bars have as much caffeine as a shot of espresso and are developed with a flavor-first approach in order to provide tasty, sustainable energy with all-natural ingredients. Current Verb flavors include Maple Blueberry, Coconut Chai, Salted Peanut Butter, Vanilla Latte, and Simply Cocoa.
Verb's Lemon Raspberry bar is crafted with natural ingredients like dried lemon peel and an organic raspberry powder made from freeze-dried raspberries. These bright, tangy, and fruity flavors deliver the taste of summer in just one bite.
Created in collaboration with MasterChef's Nick DiGiovanni, this limited-release bar is filled with the bright, tangy and refreshing flavors of summer. The Verb team and DiGiovanni tried and tested dozens of iterations over a period of four months to develop the new bar's perfect flavor and taste
Key ingredients include dried lemon peel, organic raspberry powder (made from organic freeze-dried raspberries) and Verb's signature organic green tea, which provides long-lasting energy without the coffee shakes
A single pouch of the Lemon Raspberry bars can be purchased for $18 as a one-time order. They can also be purchased at the discounted price of $16 for members of Verb Flex, Verb's text-based subscription offering
The Lemon Raspberry bar can be ordered by texting Verb at 415-915-8372 and will be available while supplies last
About Verb Energy
Verb Energy is a comprehensive energy brand known for their flagship product, Verb Bars – 90-calorie energy bars filled with flavor and sustainable energy. Each bar provides as much caffeine as a shot of espresso and is composed of all-natural ingredients. Verb Bars offers everyone – from young professionals to healthcare workers to parents – a healthy way to power through the 2 p.m. slump and rest of the day.
With a text-to-order model, it's as simple as shooting a quick text to purchase Verb Bars. You can purchase Verb Bars as one-time orders or on a monthly basis through their Verb Flex subscription. Verb Bars currently come in five flavors: Salted Peanut Butter, Maple Blueberry, Simply Cocoa, Coconut Chai, and new Vanilla Latte. Launched by Yale undergrads in 2018, Verb Energy is now the fastest-growing caffeinated energy bar on the market.
Verb Energy bars are available for purchase online or by texting 415-915-8372. Learn more about Verb Energy at VerbEnergy.co or @verbenergy on Instagram.
Like what you're reading?
Subscribe to BevNET+NOSH Today
Subscribe today and get access to the leading industry resources in the food &amp beverage industries. News, trends, industry data, expert analysis and much more.
Access all of these benefits:
Unlimited access to all content on BevNET.com and NOSH.com
Exclusive access to hundreds of educational videos
Watch subscriber-only live programs such as Office Hours