PlantFusion Launches INSPIRE FOR WOMEN Plant-Based Protein Supplement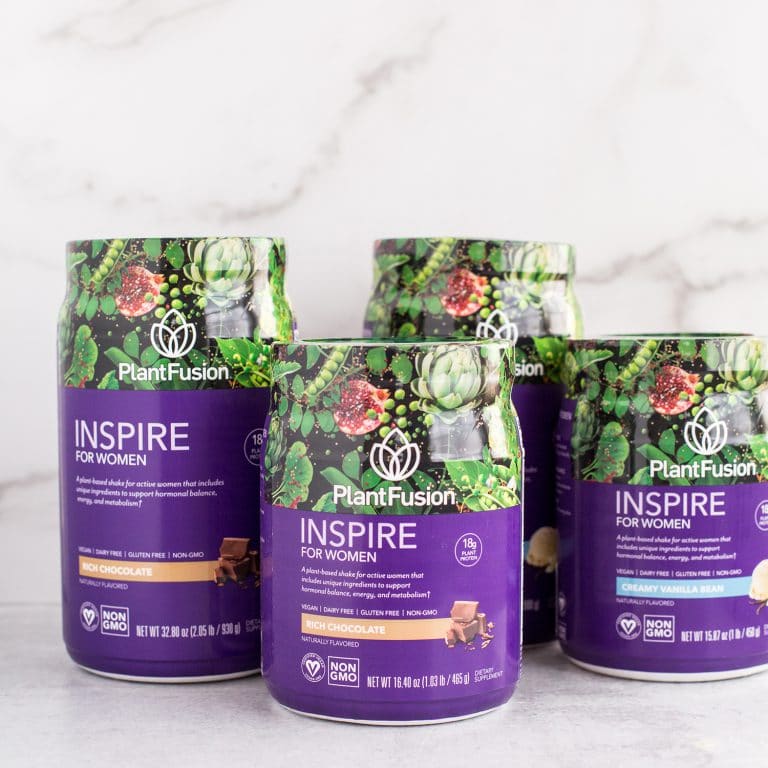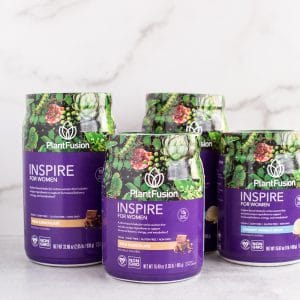 EDISON, N.J.– INSPIRE FOR WOMEN is the first protein shake that delivers hormone balancing ingredients for the unique needs of women. The latest plant-based introduction from PlantFusion, INSPIRE FOR WOMEN blends unique ingredients to support hormonal balance, energy and metabolism. Finally, an inspired protein supplement providing real nutrition to help active women perform at their best.
Inspire for Women delivers a complete protein blend of 18g of protein from peas, artichoke, algae and superfoods, with 5000mg of naturally occurring BCAAs. Ingredients also include 1000mcg of Biotin to rev up metabolism, as well as MCTs and key amino acids for energy, plus enzymes to aid digestion.
The exclusive combination of ingredients contained only in PlantFusion's Inspire for Women:
Sensoril® is a patented form of Ashwaganda, the most bioactive adaptogenic herb on the market, to help balance stress hormones.
L-Theanine is an amino acid that has a natural calming effect, while keeping you alert and focused.
Punicosides are a class of polyphenol in pomegranate that have the unique ability to optimize the effects of your body's own estrogen. Inspire for Women features a trademarked form of pomegranate extract (P40p) to help a woman keep the scales tipped toward muscle building and fat burning instead of age-related muscle loss and fat storage.
Women can now achieve complete nutrition and game-changing hormonal balance for overall health and wellness.
Inspire for Women is currently sold on Amazon and at PlantFusion.com, and is available in select Whole Foods stores now. Available in Creamy Vanilla Bean and Rich Chocolate in small and large tubs (1lb/450g and 2lb/900g), $35.99 and $61.99 MSRP, respectively.
All PlantFusion products are Certified Vegan, dairy free, gluten free and non-GMO. All PlantFusion products are developed and manufactured in the USA.
More than nutrition. We're complete nourishment.
At PlantFusion, we take great pride in being FULL OF CROP! We are health foodies obsessed with offering authentic, 100% plant-based, nutrient-dense, allergen-free products that delight the senses. Every transparent detail counts as we personally craft each product by selecting the seeds, plants and final ingredients. This fusion of unique ingredients and flavors provides complete nourishment.
For More Information
plantfusion.com/products/plantfusion-inspire-for-women