Onesto Launches New Cookie Line in Whole Foods Markets and Online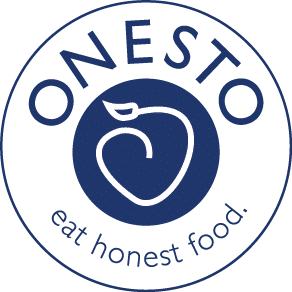 WEST NEWBURY, Mass.– Onesto Foods is thrilled to announce that their new line of gluten-free, vegan and non-GMO cookies are now available in the North Atlantic region (CT, MA, ME, RI, NH) of Whole Foods Markets and on their website.
"I have been a huge fan of Whole Foods for as long as I can remember, just walking in their doors has always made me feel healthier and inspired," says Jane Ciccone, founder Onesto Foods. "Now that I have my own food company it is truly amazing that our products are on their shelves. It's surreal."
In addition to being gluten-free, vegan and non-GMO, Onesto cookies are:
Available in 3 flavors: Chocolate Chip, Cinnamon + Sugar, and Double Chocolate Chip
Seriously delicious, decadent, and soft-baked
Free of preservatives, chemicals, artificial ingredients, and junk in general
Hand-crafted in Vermont
For more information on prices and where to find Onesto cookies in Whole Foods, please contact your local Whole Foods Markets.
Onesto Foods' mission is to create amazing food as responsibly and mindfully as they can. Onesto has a line of gluten-free, vegan and non-GMO cookiesand crackers. They are not only vigilant about using honest, simple ingredients, they are dedicated to being as eco-friendly as possible. Founded in 2014, Onesto is a woman-owned and run company.
For more information about Onesto, please visit: www.onestofoods.com
For More Information
www.onestofoods.com/