Huel Adds Peanut Butter Flavor to Powder Range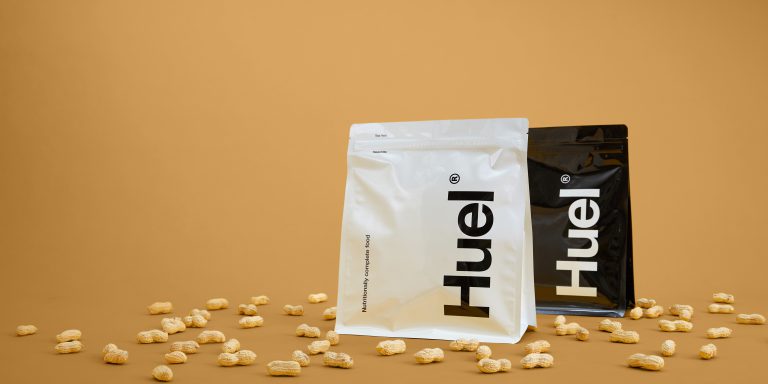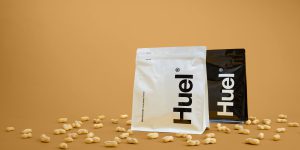 LONDON– Huel, the world's best-selling complete food brand,  adds Peanut Butter flavor to its hugely popular powder range. One serving of Huel powder is nutritionally complete, with all 27 essential vitamins and minerals, perfect for those wanting affordable, nutritious food that is easy to make.
Available at Huel.com, the new Peanut Butter Huel Powder is 100% vegan, with a good balance of protein, carbohydrates, fiber and omega-3 and -6 fats you need on a daily basis. Boasting a smooth texture, Peanut Butter Huel has been described by first tasters as 'the best Huel yet.' The new flavor features all natural flavors, achieving a natural, roasted peanut butter taste which doesn't compromise on nutrition.
Prepared in seconds, Peanut Butter Huel Powder is available in both Huel Powder v3.0 and Black Edition to meet individual nutrition goals. The new and improved v3.0 formula is made with all natural flavors and includes kombucha and acerola cherries, which are great sources of B vitamins and vitamin C, plus pro and prebiotics. Peanut Butter Huel Powder v3.0 is available starting at just $1.91 per meal.
Providing customers with more choice and flexibility, Peanut Butter Black Edition contains 50% less carbs and 33% more protein. Featuring the addition of kombucha and pro and prebiotics, with zero artificial sweeteners and less than 5% sugar per serving, Peanut Butter Huel Black edition is available starting at $2.21 per meal.
Huel's powder range is made using sustainable ingredients including pea protein, flaxseed, brown rice protein, sunflower and coconut. Each pouch contains 17 meals based on a 400 calorie serving, with a shelf life of twelve months so you only use exactly what you need, meaning there is zero food waste.
Peanut Butter Huel powder has been one of the most commonly requested flavors from Huel's customers, and now Huel is excited to offer one of America's most popular flavors to cater to its fast-growing US customer base. The new flavor means no longer having to add peanut butter to Huel to achieve your desired taste, removing the hassle of mixing, adding unwanted calories and possibly jars of peanut butter to the shopping cart.
Founder of Huel, Julian Hearn commented: "Due to popular demand across our Hueligans, we are excited to launch Peanut Butter Huel Powder. As well as offering a wider flavor variety, it's reflective of our mission of keeping convenience at the core of what we do. We knew through feedback that a lot of customers were adding peanut butter to their Huel shake, so the new flavor not only overcomes time consuming prep but we believe it tastes better too."
Huel is one of the fastest growing nutrition brands in the world today, this year reaching the milestone of 100 million meals sold across 100 countries globally. As well as Huel powder, Huel offers nutritionally complete meals in Hot & Savory and ready-to-drink format, as well as an on-the-go snack bar making nutrition fast, easy and affordable.
About Huel
Huel's mission is to make nutritionally complete, convenient, affordable food, with minimum impact on animals and the environment.
The UK/European business was co-founded in 2015 by entrepreneur Julian Hearn, and renowned nutrition expert James Collier. In 2020, Huel reached 100 million meals sold globally, making it the largest complete nutrition brand in the world today and the fastest growing food and beverage brand in the UK after topping the Alantra Food and Beverage Fast 50 list.
As well as Huel Hot & Savory, Huel is famous for its flagship powder range, and has also launched nutritionally complete meals in Ready-to-drink format as well as an on-the-go snack bar. Each Huel pouch has a year-long shelf life and produces zero food waste with minimal packaging waste which makes less of an environmental impact on the planet than many other food products.
All Huel products are vegan, containing no lactose, gluten, animal products, soy and GMOs