BLK & Bold Announces Partnership With Hy-Vee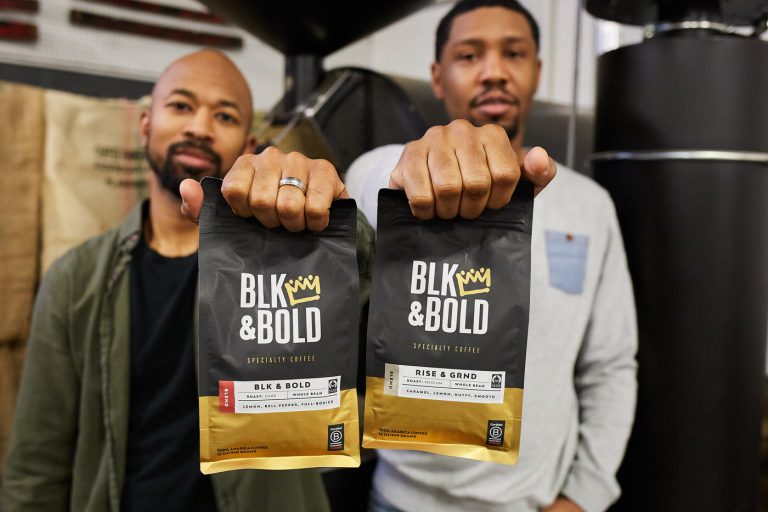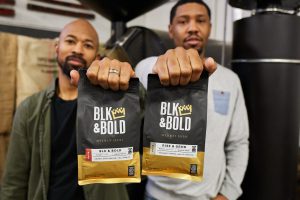 DES MOINES, Iowa– BLK & Bold, the first Black-owned nationally distributed coffee brand,  has announced a partnership with Hy-Vee supermarket chain bringing the brands innovative speciality coffee products to 175 retail stores across eight Midwestern states.
The auspicious partnership marks an important milestone in consumer accessibility for the purpose driven brand. Aligning with Hy-Vee, an employee owned corporation, which is synonymous with quality, variety, convenience, healthy lifestyles, culinary expertise and superior customer service is a natural fit for BLK & Bold who is looking forward to bringing their coffee innovations to more consumers.
"We are thrilled to bring our innovative coffee products to more consumers in BLK & Bold's own backyard, the Midwest." said Rod Johnson Co-Founder and CMO of BLK & Bold. "Hy-Vee is an important part of the fabric of our community and we are looking forward to expanding our brand footprint with them. This alliance ultimately provides additional support for BLK & Bold's For Our Youth program, of which 5% of all profits are contributed to initiatives that support improving the lives of youth in underserved local communities."
A suite of BLK & Bold products will be featured at select Hy-Vee locations, including the freshest brew-on-the-go coffee on the market, Steeped Coffee – a fully compostable delivery system that allows for rich flavor and a micro roasted specialty coffee experience without sacrificing sustainability. Additionally, the brands fan favorites including top sellers Rise & GRND, BLK & Bold, and Limu, Ethiopia flavors in whole bean, ground and a variety of roasts will be featured.
"Hy-Vee has always been committed to supporting our local communities and to offering the very best local products for our customers," said Sailu Timbo, Hy-Vee's Vice President of Community and Diversity Relations. "In my time as a Hy-Vee store director, I saw how important it was to our communities and customers to have local products and merchants be very present in our stores and in our product offerings. We're delighted to be able to offer a range of BLK & Bold coffee products in our stores, and we look forward to growing our partnership with BLK & Bold and other brands that share our commitment to supporting our communities while selling really delicious beverages."
BLK & Bold will be available for local delivery access via product availability on Hy-Vee's "Aisles Online" shopping platform, as well as select Hy-Vee locations beginning November 18, 2020.
About BLK & Bold
Founders, Pernell Cezar & Rod Johnson, created BLK & Bold with a desire to make purpose popular. They welcome the obligation to equip young people with tools to live their best lives and overcome familiar unfortunate circumstances by turning a daily ritual, enjoying a cup of coffee & tea, into a means of giving back. A certified B-Corp since September 2020, BLK & Bold pledges 5% of its profits to initiatives aligned to sustaining youth programming, enhancing workforce development, and eradicating youth homelessness.
For More Information: www.BLKandBold.com
About Hy-Vee
Hy-Vee, Inc. is an employee-owned corporation operating more than 275 retail stores across eight Midwestern states with sales of $11 billion annually. The supermarket chain is synonymous with quality, variety, convenience, healthy lifestyles, culinary expertise and superior customer service. Hy-Veeranks in the Top 10 Most Trusted Brands and has been named one of America's Top 5 favorite grocery stores. The company's more than 85,000 employees provide "A Helpful Smile in Every Aisle" to customers every day. For additional information, visit www.hy-vee.com.