World of Chia Launches Fruit Base and Filling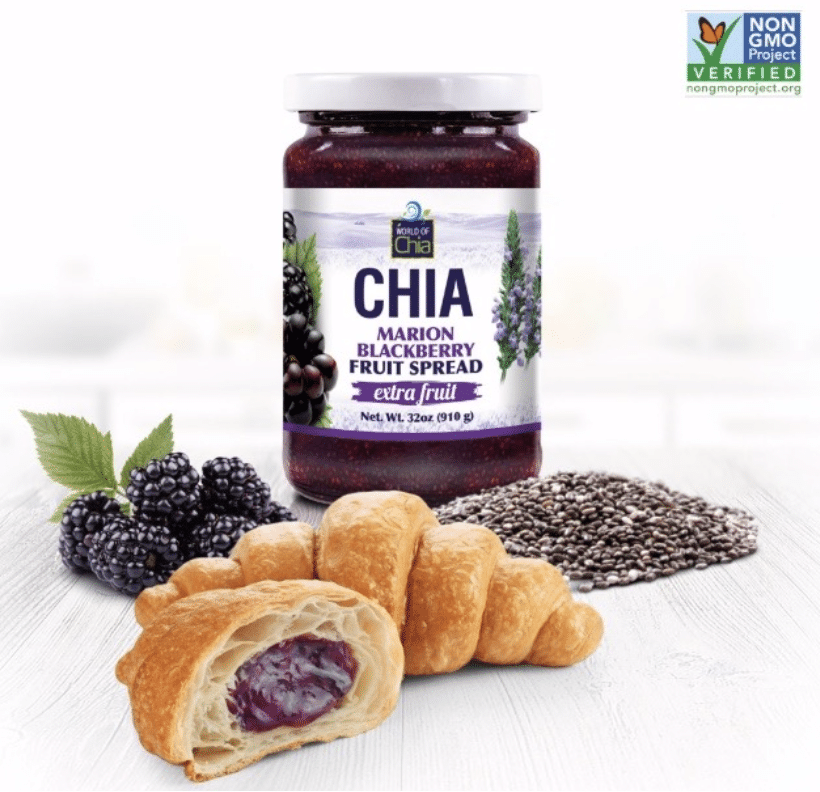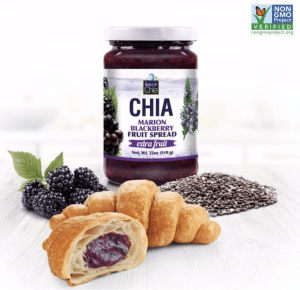 THE WOODLANDS, Texas– Recent trends to eat healthier, less processed foods, and cleaner, with less or no artificial ingredients, leads many consumers to search for better alternatives to their everyday favorites. World of Chia makes the switch to clean foods naturally tastier with their Chia Fruit Spreads. And now, World of Chia launches its bake stable, all-natural fruit base and fruit filling for use in bakery, cooking and food service, in two presentations, 32 oz. glass jars, shelf stable for 18 months, and 9 lb. pails, refrigerated stable for 12 months.
According to Innova Market, the creation of premium adult offerings in bakery, together with sugar reduction, are key innovation themes, with 23 percent of new bakery launches featuring a clean label claim, and 21 percent featuring a free from claim (Global 2017). The trend is now healthier products, for health-conscious consumers.
World of Chia innovates by bringing healthy indulgence in its product offerings, with lower sugar content, better sugar quality, nutritional content with the addition of chia seeds (Omega 3 ALA), and free from claims (free from added pectin, acids, synthetic or artificial ingredients).
World of Chia products are made with fruit, cane sugar or agave nectar, chia seeds and lime juice. And the sugar content in their different fruit spreads is considerably lower to other fruit spreads in the market. They end up with a product that is delicious, with no artificial ingredients, with Omega 3 ALA, gluten free, vegan, bake stable, Non-GMO Project Verified and OU Kosher.
World of Chia Products are available for online purchase through the World of Chia website (worldofchia.com), and through Amazon. The bakery offerings will be available via Supplies on The Fly (by Sysco suppliesonthefly.com). They are available in stores throughout the country as well.
For more information on World of Chia, visit worldofchia.com.
About World of Chia
World of Chia is home of the first and only Chia Fruit Spread. The company proudly brings the power of the chia to consumers in a delicious, natural-tasting, nutritive and fresh fruit spread. World of Chia's Premium Fruit Spreads are made with Chia Seeds instead of pectin, therefore making a clean addition to a stagnant category due to the high fructose corn syrup, artificial ingredients and high in sugar offers in the shelves right now. For more information on the company and its products, please visit worldofchia.com. Visit World of Chia at Natural Products Expo West, Hall E, Booth 5121.