Torie & Howard Announces New Distribution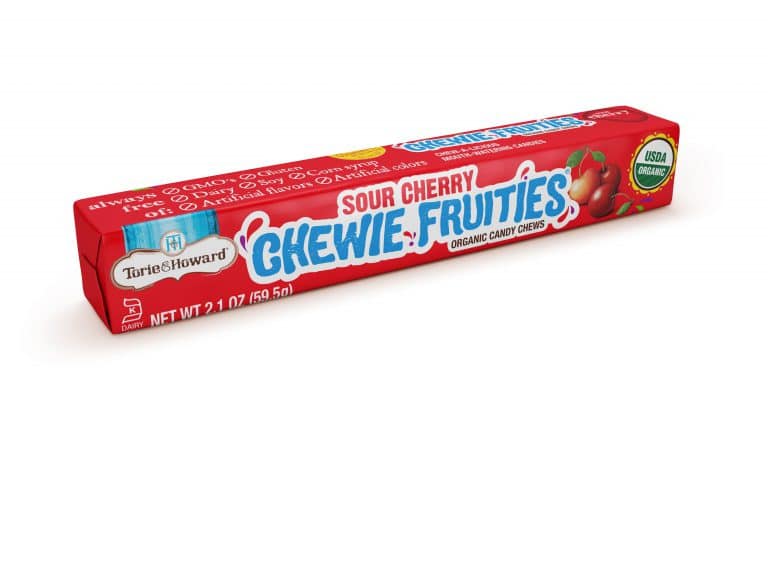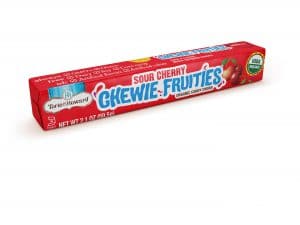 NEW MILFORD, Conn.– Stick packs of Torie & Howard organic Chewie Fruities candy in both original and sour flavors are helping the company with rapid retail penetration nationally and internationally, the company announced.
New distribution for the organic candy stick packs includes Goldenbell International Co. in Seoul, importing to South Korea, Nassau Candy of Hicksville, New York, and Quality Frozen Foods of Brooklyn, New York, said Torie Burke, company co-founder and CEO. All stores of The Fresh Market are now carrying the stick packs via First Source of Toano, Va., as well as 147 Vitamin Cottage Natural Grocers, select Earth Fare stores and more than 70 Raley's Sacramento area stores through UNFI of Providence, Rhode Island, Burke said.
Total Wine of Bethesda, Maryland has added sour stick packs in 120 stores through UNFI as have regional candy stores Dylan's Candy Bar in New York City through Redstone Foods of Carrollton, Texas. Other grocers now carrying Torie & Howard stick packs include New Jersey-based Kings Food Markets through KeHE Distributors, Naperville, Illinois, and Mom's Organic Market, Harmons Grocery, Market of Choice and Mother's Market through UNFI, along with Central Market through Redstone.
All Torie & Howard candy is USDA Organic, kosher certified, vegan and contains no artificial dyes, flavors, preservatives or genetically engineered ingredients. It also is free from major allergens, including soy, wheat, gluten, nuts and dairy.
Chewie Fruities grab-and-go stick packs have a suggested retail price of $1.99 and are available 18 to a display case and 12 cases in a master case. A countertop display is available that holds 54 Chewie Fruities stick packs and ships as a single unit. The candy also is available in 4-ounce peg sacks with a suggested retail price of $3.99 that ship six to a case and 48 to a master case. More information may be found online at www.TorieAndHoward.com or by calling 1-888-826-9554.
About Torie & Howard
Torie & Howard is a producer of all-natural, organic candy designed to satisfy consumers with discriminating palates who crave healthy, yet indulgent, snacks. The candy is USDA Organic and kosher certified and contains no genetically modified organisms. The company was launched by color consultant Torie Burke and interior designer Howard Slatkin in early 2012 with headquarters in New Milford, Connecticut, with a pledge to produce snacks in ways that are as health-friendly, eco friendly and socially conscious as possible. The candy is available nationally through foodservice and retailers, including Whole Foods, The Fresh Market, Earth Fare, Wegmans, select Safeway stores, Publix, Giant Eagle and online at TorieAndHoward.com. More information is available by connecting via  Facebook.com/TorieandHoward, Twitter.com/TorieandHoward and Instagram.com/TorieandHoward/ or calling 1-888-826-9554.
Like what you're reading?
Subscribe to BevNET+NOSH Today
Subscribe today and get access to the leading industry resources in the food &amp beverage industries. News, trends, industry data, expert analysis and much more.
Access all of these benefits:
Unlimited access to all content on BevNET.com and NOSH.com
Exclusive access to hundreds of educational videos
Watch subscriber-only live programs such as Office Hours