The Vine Expands Into Ahold Stores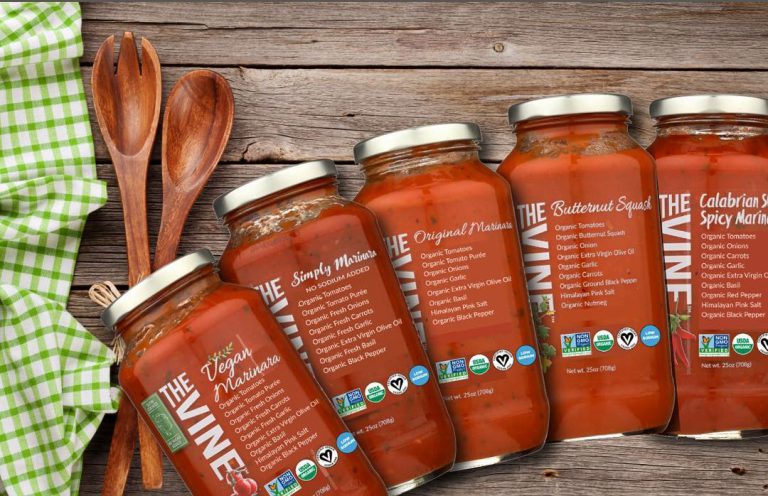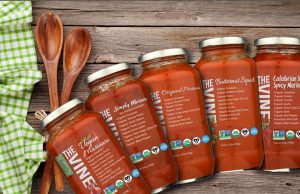 MANHASSET, N.Y. – The Vine, New York's premium food company, has announced that its line of artisanal and low sodium pasta sauces are now available at Stop 'n Shop and Giant Landover stores in the Northeast and Mid-Atlantic. The Vine's products were created to provide low sodium products in a variety of flavors.
"This is a tremendous opportunity that allows us to reach new customers who are in search of organic and low sodium options, said Eve Durante, president of The Vine. "We are looking forward to partnering with Ahold for many years to come."
Until now, you could only get a standard low sodium marinara sauce. The Vine offers five different flavors. From an Original Tomato Basil sauce to Vegan Marinara, sweetened with carrots, Simply Marinara, which contains no added sodium, to a Calabrian spicy Marinara and a savory Butternut Squash Marinara, like that produced in households across southern Italy, the authentic sauces are not only delicious, but nutritious as well.
"Our organic products are low in sodium and have no added sugar. We use a little Himalayan Pink Salt to flavor them. Pink salt contains potassium which is stripped in the bleaching process of table salt. Potassium and sodium work together in our bodies to regulate blood pressure and that's important. I just use a little in The Vine's sauces. As I learned in cooking school many years ago, 'You can always add more salt, but you can't get it out once it's in there.' If anyone wants to add more, they are free to do so to get the balance they desire."
About The Vine
The Vine was created by Eve Durante in 2016. It is a certified WBENC, woman-owned business. The line consists of tomato-based products including pasta sauce, salsa and ketchup, that bring real ingredients and exceptional taste to the market. Each jar of sauce is produced in small batches in the USA using domestic tomatoes, vegetables and spices. All sauces are Certified USDA Organic, Non-GMO Project Verified, Kosher and low sodium. For more information, visit foodsofthevine.com.
Like what you're reading?
Subscribe to BevNET+NOSH Today
Subscribe today and get access to the leading industry resources in the food &amp beverage industries. News, trends, industry data, expert analysis and much more.
Access all of these benefits:
Unlimited access to all content on BevNET.com and NOSH.com
Exclusive access to hundreds of educational videos
Watch subscriber-only live programs such as Office Hours