The Rumiano Cheese Company Unveils 3 New Products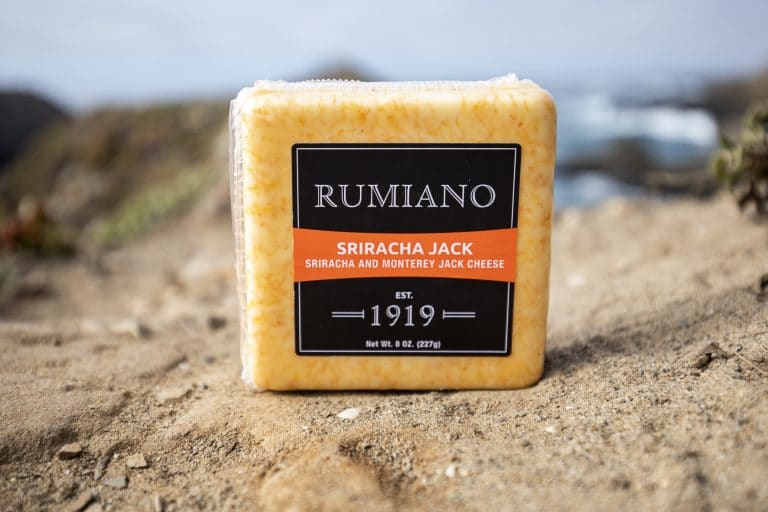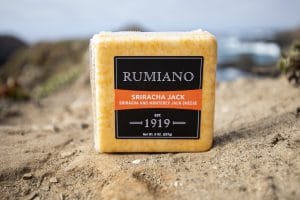 SAN FRANCISCO— The Rumiano Cheese Company, California's oldest family-owned cheese company, kicked off its centennial celebration with the launch of two new products in its Organics line: Rumiano Raw Organic and Rumiano Organic Grated and Shredded Cups, and an entirely new line, Rumiano Redwood Coast.
Four generations and 100 years later, Rumiano continues to be at the forefront of the industry. A pioneer in numerous areas in organic and artisanal cheese, Rumiano's award-winning cheeses are made from milk that comes from local pasture-based family farms. Year-round access to pastures and naturally growing Northern California coastal grasses make for some of the highest quality milk available.
The company unveiled varieties of each new product:
Rumiano Raw Organic Medium Cheddar
The company's first raw organic cheese, Rumiano Raw Organic Medium Cheddar is now available in 8 oz. blocks. This rich and delicious cheese is crafted with locally-sourced, fresh raw organic milk from small, generational dairy families in the Redwood Coast and aged a minimum of 90 days.
Rumiano Organic Grated and Shredded Parmesan & Romano Cups
Available in 6 oz. cups, Rumiano's latest line of convenient, classic Italian cheeses will be hitting shelves in February.
Rumiano Redwood Coast Sriracha Jack
Rumiano Family cheesemakers are putting a Left Coast twist on the century-old traditions of their great-grandparents with a bold new flavor: Sriracha Jack. Available in 8 oz. blocks, Sriracha Jack is the first variety in the new Rumiano Redwood Coast line of amazing, nutrient-rich North Coast Cheeses.
"For four generations and one-hundred years, our goal has remained the same – to innovate and to bring the highest quality cheese made from pasture-raised cows in California to our customers," said Joe Baird, Rumiano Cheese Company's CEO. "We're thrilled to release our first-ever organic raw cheese, our new cups and our Redwood Coast Sriracha Jack to market."
About Rumiano Cheese Company
Rumiano Cheese Company has been in the dairy business since 1919 and is the oldest family-owned cheese company in California dating back four generations. The company was the first to market Aged Dry Jack Cheese which went on to become Rumiano's signature cheese, winning several awards over the years. In 2011, Rumiano Cheese Company launched their Rumiano Organics line, which was the first certified non-GMO organic cheese in the world. To learn more about Rumiano Cheese Company, please visit rumianocheese.com.